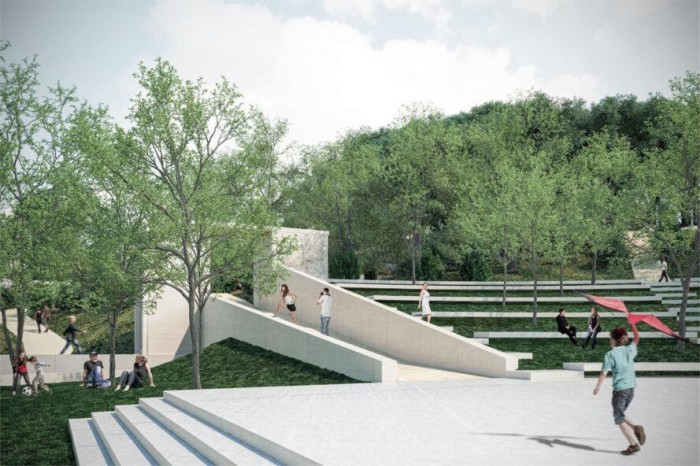 The new 12-acre Urban Park and Environmental Interpretation Center planned for the Portuguese city of Oliveira de Azeméis will be energy efficient and environmentally neutral, minimising its impact on the ecosystem as much as possible.
Existing site buildings will be repurposed (not demolished) to create a park café, concert area and edu-centre within a landscape of walkways and sitting areas coupled with an outdoor fitness zone.
The project is led by architect José António Lopes.