Township tours are a prominent tourism device in South Africa. The often invasive tours offer tourists a walk-around look at the lives of township residents pre-democracy and now. Dine with Khayelitsha however, is an alternative and cooler way to experience the township.
Founded by nine friends, Dine with Khayelitsha uses food to bring people of all races and walks of life together to have meaningful conversations over a three-course meal. The project aims to bridge social gaps and talk about real issues relevant to the South African context.
"When white people come to the township, they usually come for charity work or as tourists. We want to change that and create a space where they can come and we can discuss real issues, and show them what township life is really about," Mpumelelo Sefalane, a co-founder, told Brand South Africa.
The group turns local households into small restaurants where conversational dinner nights are hosted. Each house has its own theme, ranging from entrepreneurship and leadership to language or ways of leading a positive lifestyle. The dinner nights also feature some entertainment.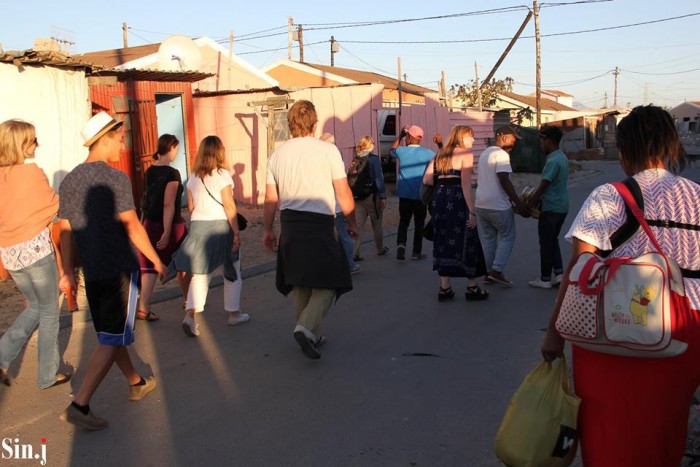 The project, which started in 2015, has branched out to other townships such as Gugulethu and Lavender Hill, and will eventually involve more areas.
Visit their website for more information.