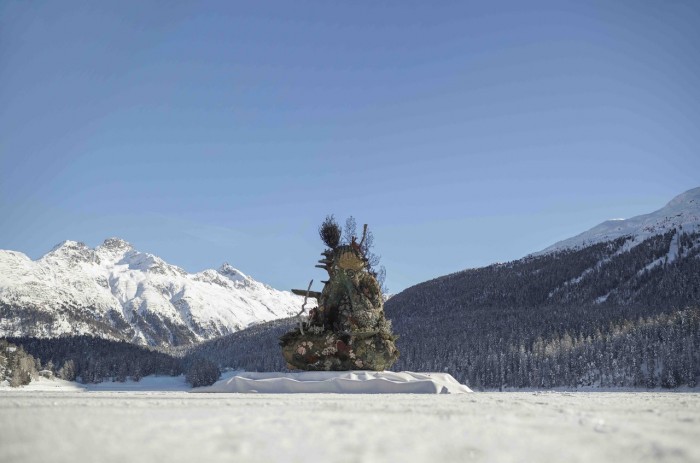 Infamous Brit-pack artist Damien Hirst has taken the Swiss ski resort of St Moritz by snowstorm.
His first public installation in the neutral nation consists of 40 monumental works installed at indoor and outdoor sites across the resort and on show until 24 March 2021.
Once renowned only for winter sports, St Moritz is gaining new cultural cachet as an arts destination, with the provocative Hirst accelerating its reputation gain faster than downhill slalom.