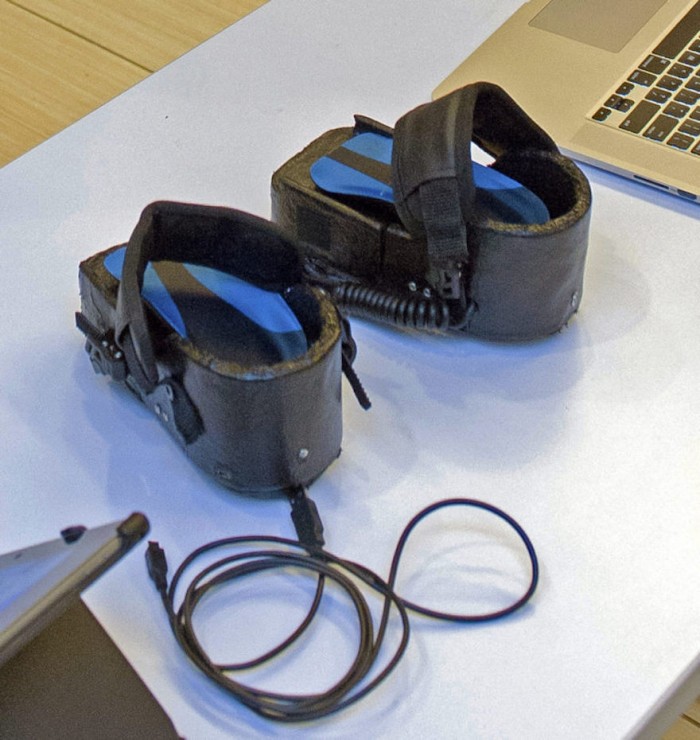 The new GEAR controller
The Game Enhancing Augmented Reality or GEAR is at game controller that allows upper-limb amputees to control a video game with their feet. Designed by John Hopkins University students Gyorgy Levay, Adam Li and Nhat Tran, the GEAR concept controller has already been patented and its creators say they're looking to license the technology for mass production.
The sandal-like controller uses three sensors below the shoe's padding that can pick up various foot movements such as tilting or raising the front or heel of each foot. In its most basic setup, two of the high-tech shoes can control eight different game buttons. The inventors say that with practice, that number could increase to as many as 20 buttons.
The GEAR team has successfully used the technology to play popular games such as Counter-Strike, Fallout 4 and World of Warcraft. Video clips were placed online and viewers were asked to identify which character was foot-controlled. The experiment found that 81 per cent of the 51 participants could not identify which character had been controlled by GEAR.
Levay, an avid gamer who lost both his hands five years ago, says the project helps people who have highly visible impairments. Video games allow people to socialise without the need to be physically present. "About 200,000 people in the United States alone have lost at least some part of an upper limb," he said, "and 20 to 30 percent of all amputees suffer from depression. They have a hard time socialising, especially young people."
In May, the GEAR team were awarded $7,500, the grand prize in the Intel-Cornell Cup. A number of student inventors were judged on the innovative application of embedded technology. The project was also chosen as a finalist in the 2016 John Hopkins Healthcare Design Competition.