Emerging Creatives alumnus Siyanda Mbele is the founder of Pinda Furniture and Interior Design, a company driven by producing functional products with a high quality African aesthetic. A 2016 recipient of a Southern Guild Foundation award, the young creative is fast becoming one of South Africa's leading interior designers.
The Durban-based designer recently unveiled two new products: the Nandini coffee table and the Ndalo nesting table.
The Nandini coffee table is adorned with the Ndebele patterns usually found in Ndebele architecture. A key focus in the range is the step pyramid, which is inspired by internationally acclaimed Ndebele artist Esther Mahlangu. Her "istegetsane" zig-zag style is greatly referenced in the bold and colourful coffee table. The geometric Ndebele patterns are not only applied on the surface of the table, but are also incorporated in the form and shape of the table.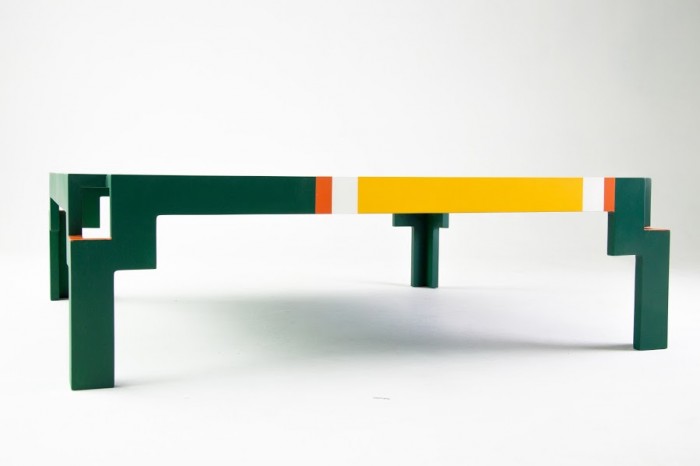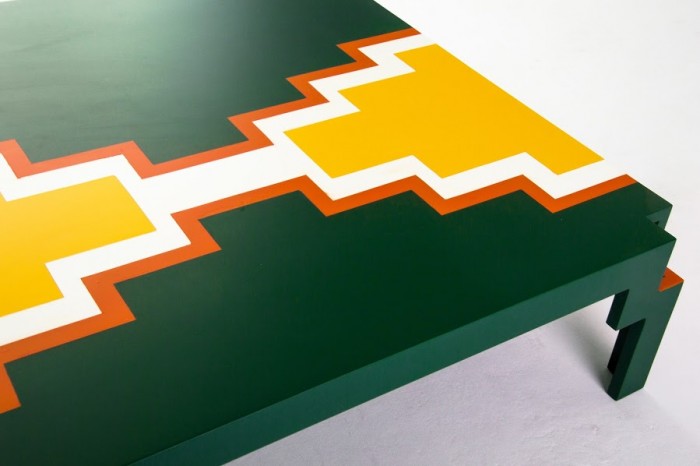 On the other hand is the Ndalo nesting table, which is a commercial extract of the Nandini style made from subtle materials. Unlike the vibrant colours of the Nandini coffee table, the Ndalo nesting table opts for a simplistic brown from the oak wood. The oak and metal base ensures that the table easily compliments any interior space it occupies.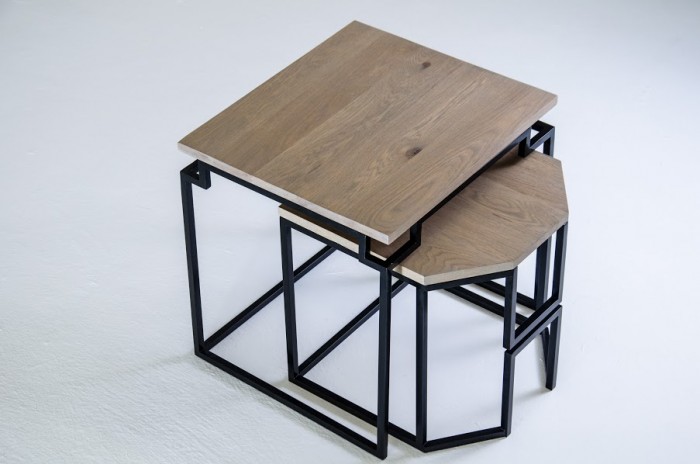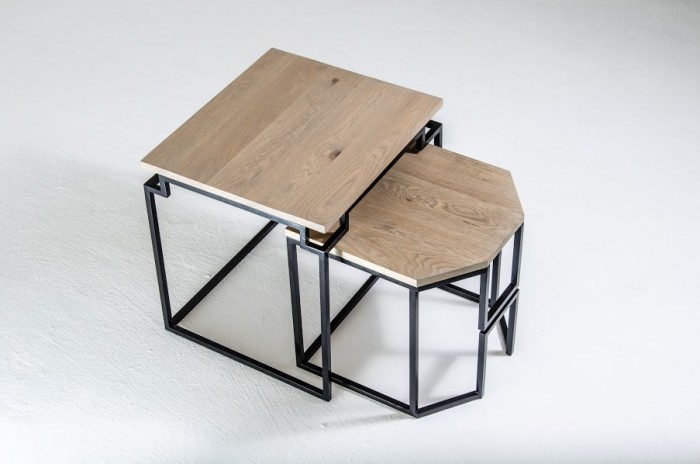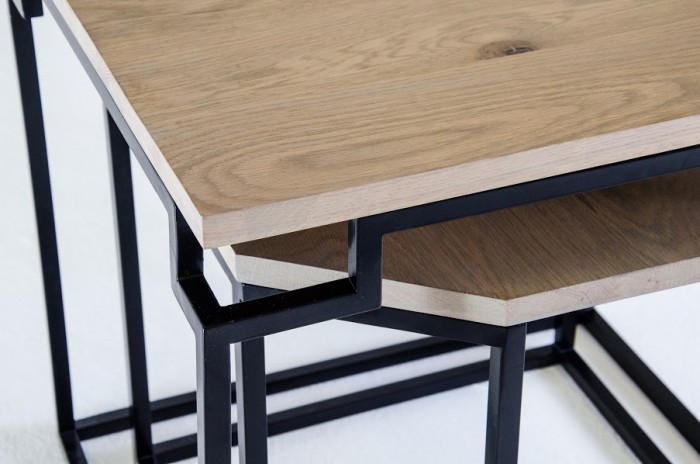 For more of his designs visit his Facebook page.