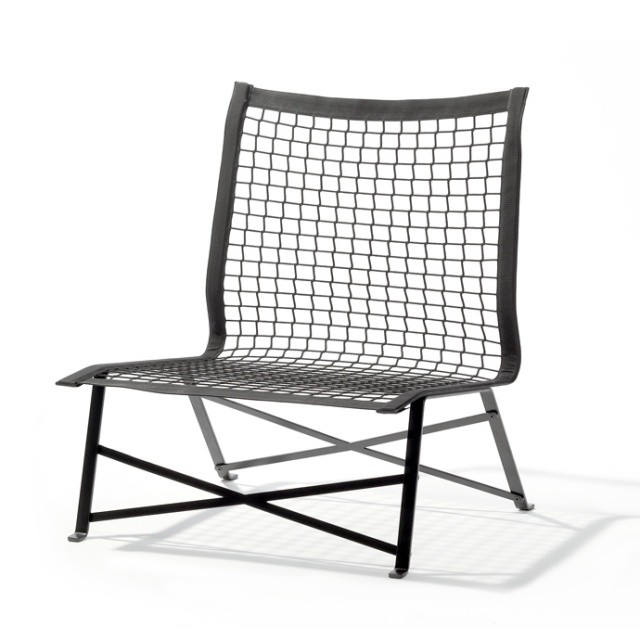 Tie-break chair by Bertjan Pot.
No matter how attractive, garden chairs are very seldom rated for their comfort. Dutch designer Bertjan Pot challenged this feature with his Tie-break chair, which was seen at IMM Cologne recently.
The Tie-break chair is made with a tennis net, creating a flexible seat that doesn't need an extra cushion for comfort. It's ideal for the outdoors though it works equally well indoors.
Thanks to the durability of the tennis netting, the Tie-break chair can be left outside with not too many worries of damage by the elements. The big holes in the seat also mean that the chair will dry quickly after a rainy spell.
Pot's design was manufactured by the German brand Richard Lampert.