From writer-director Dash Shaw comes My Entire High School Sinking into the Sea, an animated comedy that pays tribute to the more rudimentary animation styles of the past. A universal story about the inevitability of growing up, the film also challenges the possibilities afforded in the mainstream landscape of animated feature films.
Based on a comic book written by Shaw years ago, the story is encapsulated by its title; the main characters' high school drifts and sinks into the sea after an earthquake shakes it loose from its foundation and what follows is a teen outcast's revenge fantasy. Featuring characters voiced by Jason Schwartzman, Lena Dunham, Reggie Watts, Maya Rudolph and Susan Sarandon, My Entire High School Sinking into the Sea boasts an authenticity seldom seen in the genre.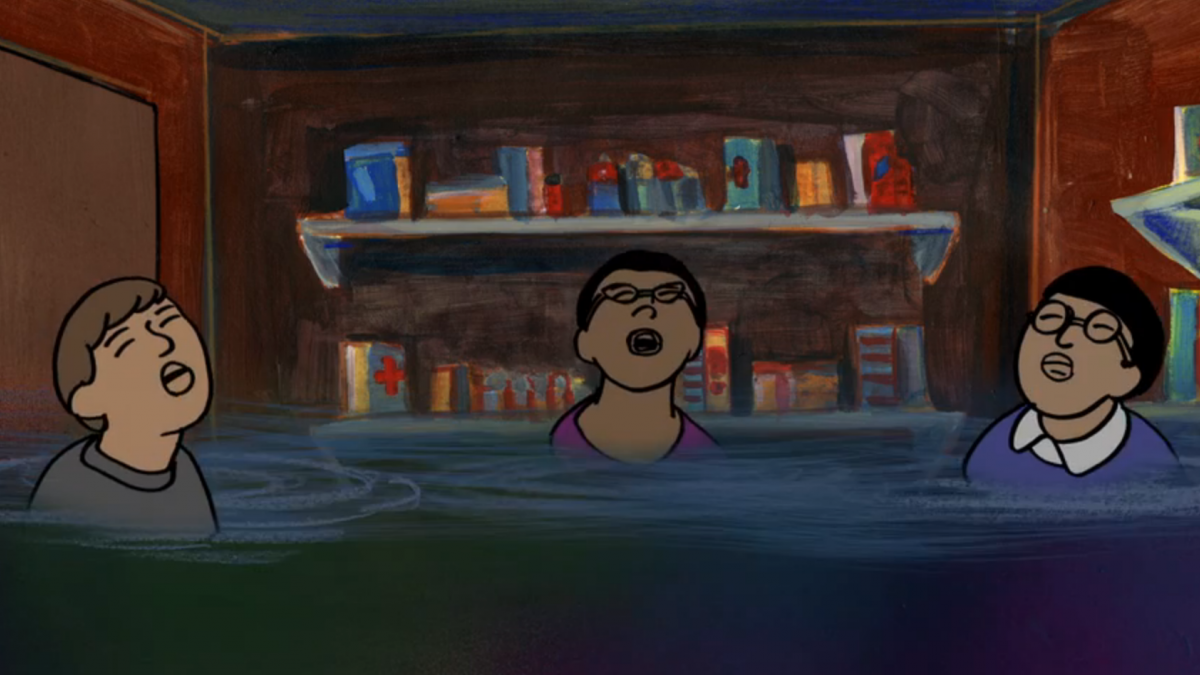 Utilising what appears to be haphazard animation techniques – as much a budgetary choice as it is just Dash's style – he creates a narrative that is deeply reflective of adolescent emotional life. Textured backgrounds, odd colour blocking, juxtapositions of marker, un-erased pencil strokes, collage techniques, and photographic effects all combine to construct the exuberant environment the characters live in.
In a conversation with Fast Co. Design, Shaw explained some of the inspiration behind his distinct style:
"My favourite animations are limited animations, meaning it's using fewer drawings. When you watch Disney cartoons, Jafar will move his hand and all of his fingers will be like these gooey squash-and-stretch movements–it always felt like overacting to me. I know that animation is beautiful in its own way but something about the open-closed mouths of a cartoon-like Speed Racer resonates with my personality."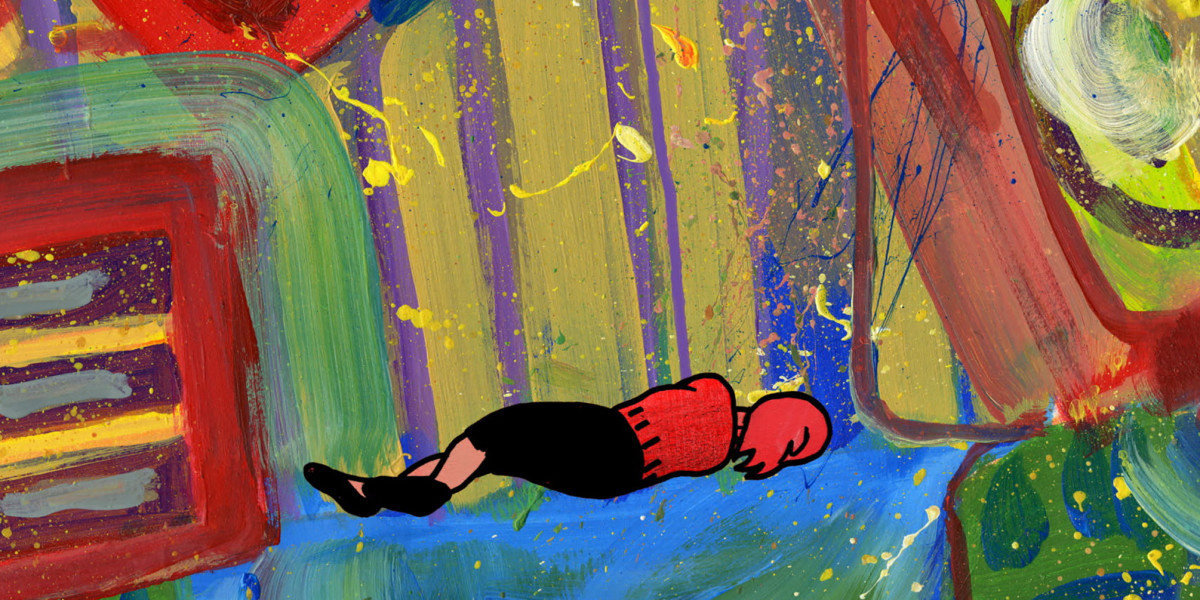 My Entire High School Sinking Into the Sea was given a limited US theatrical release on 14 April 2017 and will release internationally later in the year.