Mosskin is designed to treat the physical and emotional wounds of female burn victims, particularly in the eastern Asian context. The textile is integrated with a living sphagnum moss, which holds water and minerals and helps keep the skin hydrated during the healing process.
The hydration eases discomfort caused by itching and irritation from damaged sweat glands in hot weather.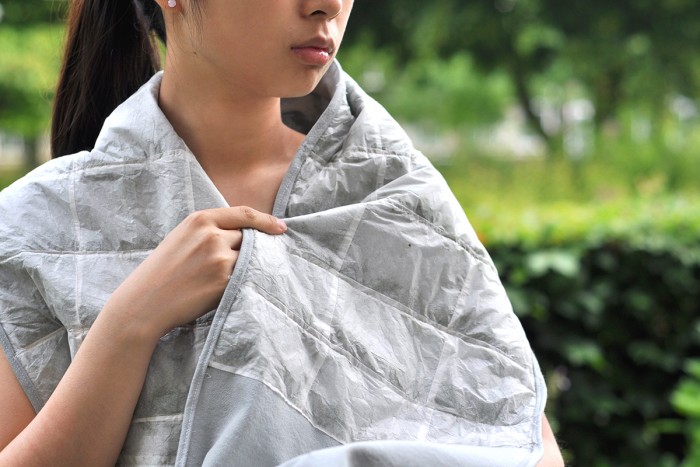 Acid attacks are a tragic reality in many countries and many of the victims are women and young girls.
The living moss in the Mosskin enhances the value of the material because it is used to hide the damaged skin and scars. When dry, the material looks much like any other and it is only when it is wet that it reveals its unusual characteristics.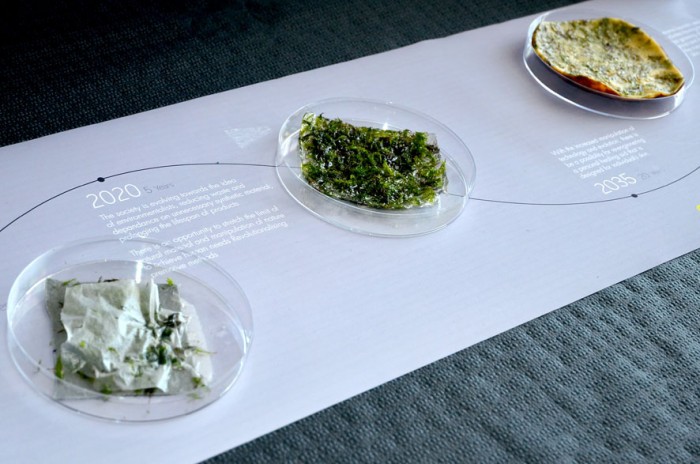 The type of moss used by Tye Tze Yu in the Mosskin textile was also used by soldiers in World War I to aid with healing wounds. It helps prevent the spread of bacteria and keeps the wound moist. The sphagnum moss can absorb up to 20 times its mass in water.
Mosskin brings together the worlds of healing and fashion, providing a textile that thinks beyond aesthetic values. The moss helps sooth and heal the skin and also conceal the scars, which allows the wearer to rebuild their self-esteem. It is an example of design where nature's capabilities are gently harnessed for man's benefit.
Mosskin was short-listed for a Community Choice Prize in the Core77 Design Awards, a few years ago.