According to Parkinson's News Today around 10 million people worldwide suffer from Parkinson's disease, a neurological condition affecting movement. With the number continuously growing, it is important that design responds to this proposition, to make the world more functional for those impacted.
One designer is bypassing the various tech-inspired gadgets and taking a more hands-on approach to the issue. Mileha Soneji, a strategic product designer from Pune, India created her No Spill Cup in response to her uncle being diagnosed with Parkinson's.
Tremors are one of the many Parkinson's symptoms that cause a patient to shake uncontrollably, making it extremely difficult for them to perform everyday tasks like handling a cup.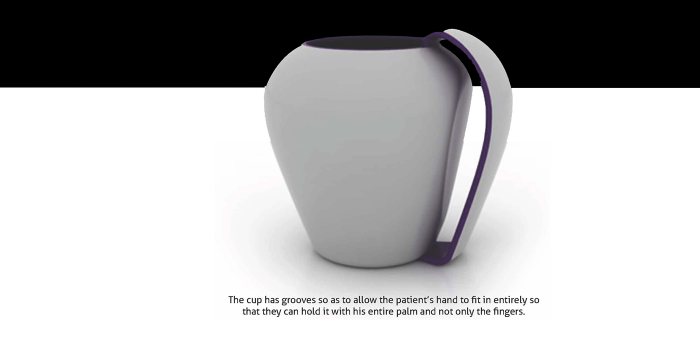 The No-Spill Cup allows patients who are suffering from Parkinson's Disease to drink without spilling. It is designed with an inward curve at the top to deflect the liquid back inside the cup in the event of a tremor. It also features a handle that doubles in size compared to normal cup handles.
"I made sure to make the cup something someone would actually want to use in public, rather than creating an antiseptic medical device that would make one feel more self-conscious," explains Soneji.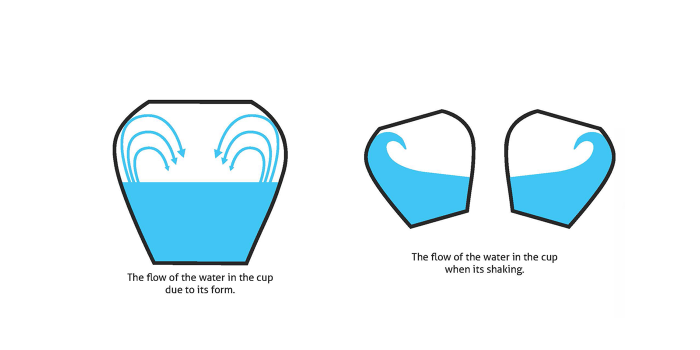 In her work, Soneji is taking a backseat to the many tech-inspired designs currently populating the market. This is because she subscribes to a human-centred approach to design, with the belief that one should take the needs of the people you are designing for into consideration. In an interview with Parkinson's Life, the designer revealed why this approach is important.
"My belief is that to reach out to people with special needs we really need inconspicuous products, which can often be provided by really simple solutions," said Soneji.
"Trying to get older people, who don't necessarily like technology, to use a new digital device is mainly based on changing their behaviour and attitude, but the inclusive accessible design is for everyone."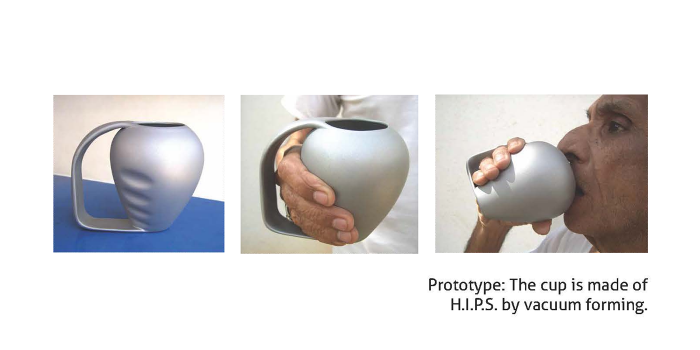 This is why Soneji went on to create her flat staircase illusion, which was also inspired by her uncle who had difficulty walking on plain surfaces yet was able to climb stairs with ease.
"From that moment of realisation, I thought why not try something like an optical illusion. It's really low-tech – just black and white sheets of A3 paper that I stuck together with tape," Soneji explained.
She proceeded to place the illusion on the floor for her uncle to use, translating the feeling of walking on the staircase and giving the patient continuous movement.
According to Soneji, the Staircase Illusion can be placed in all rooms of the house in order to create a safe space where patients are able to move confidently and smoothly.
These two products are all in line with Soneji's ability to harness her empathy and creativity to create simple solutions that can impact patients who are suffering positively.
"My main message is to break down complex problems and tackle each one with simple but smart solutions and to make a "Smarter world but with Simplicity"."
The No Spill Cup is available for purchase on her website.
Read more:
Wearable device acts as 24/7 physical therapist to Parkinson's Disease patients
The GyroGlove reduces hand tremors by 80 per cent
Low-cost artificial leg for amputees in developing countries