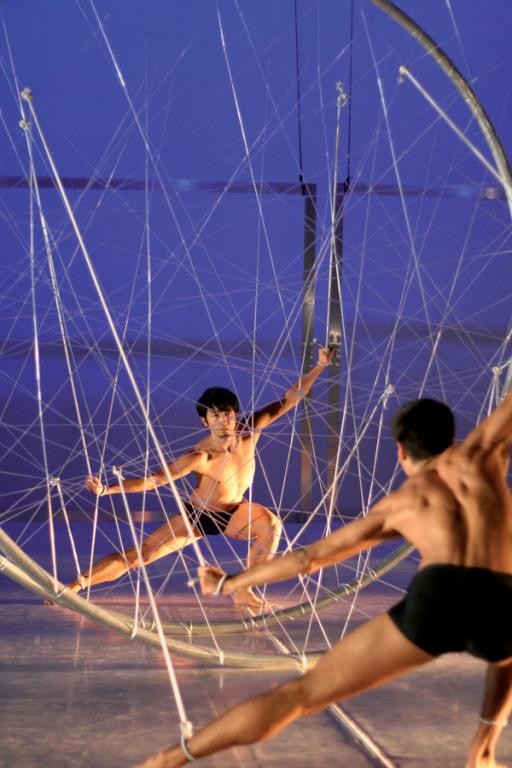 Metamorphosis
Ted Hughes's muscular versions of Ovid's Metamorphosis poems brought this mythological Latin poem of strange, magical transformation to a new generation of readers. Now Belgian choreographer Frederic Flamand and Brazilian design duo Humberto and Fernando Campana have given the extended series of poems new life on the stage.
Combining elements of dance, architecture and digital imagery, with the Ballet National de Marseille at centre stage, the theatrical performance unfolds 75 minutes of chaos, birth and change. The dancers enact the transformation of mortals into plants, gods into beasts, and heroes into rocks.
From the early movements of the tentative unfolding of the cosmos to the coronation of Julius Caesar, who is turned into a star, the tragic, spectacular, frightening and poignant stories are lovingly recreated.
The Campana Brothers bring their visual and design flair to the sets and costumes, drawing on Brazilian street life and carnival culture, and using found and recycled materials for inspiration.
Circular, multidimensional and suspended sculptures provide a backdrop, as do the floating film projection screens. An eclectic mix of musical styles and pieces completes the kaleidoscopic picture, which is a triumph of design and visual poetry.