The United States' second amendment gives the citizens the right to keep and bear arms. Unfortunately what has occurred as a result is a deadly national epidemic of mass shootings and gun violence.
According to the Gun Violence Memorial Project, an average of 700 lives are lost each week due to gun violence in the United States. Often when we are constantly exposed to gruesome violence we become desensitised and the lives lost are reduced to statistics.
It is for this reason that the Gun Violence Memorial Project was established, to return the humanity to victims of gun violence.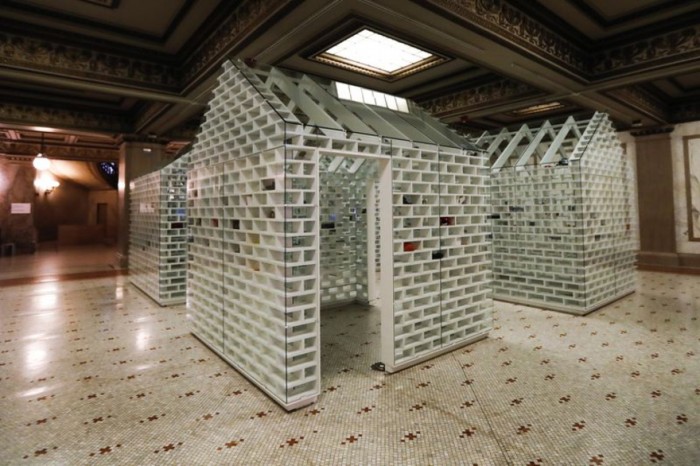 The MASS Design Group, in partnership with conceptual artist Hank Willis Thomas and gun violence prevention organisations Everytown for Gun Safety and Purpose Over Pain, have created a memorial honouring the lives and preserving the individual memories of the victims.
The Memorial Project is made up of four houses built from 700 glass bricks.
The houses are a symbol for the amount of lives lost every week to gun violence in America. All the families who have been affected by the epidemic and have lost a loved one were asked to contribute a object or token of remembrance.
The tokens are placed within a glass brick with the name, date of birth and date of death attached to it.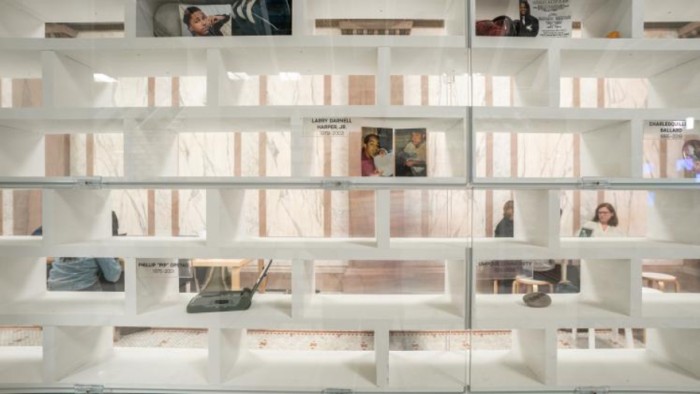 The project opened to the public in September, at the Chicago Cultural Center, as a part of the Chicago Architecture Biennial.
According to the mother of the late Terrel Bosley and the co-founder of Purpose Over Pain, Pamela Bosley, she and her organisation joined and created this project to emphasise that her son and all the other people who have lost their lives are more than just statistics,they were people with families and a future.
The organisers hope to turn the exhibit into a permanent installation and using it to create a process of healing and reflection on the impact gun violence has had on the American society.
The project will remain in Chicago until January 2020 after which it will be moved to Washington DC.
Read more:
A visual journey into Central America's gang violence
Gabrielle Goliath honours victims of sexual-based violence through sound and art
Childish Gambino forcefully unpacks race and violence in America