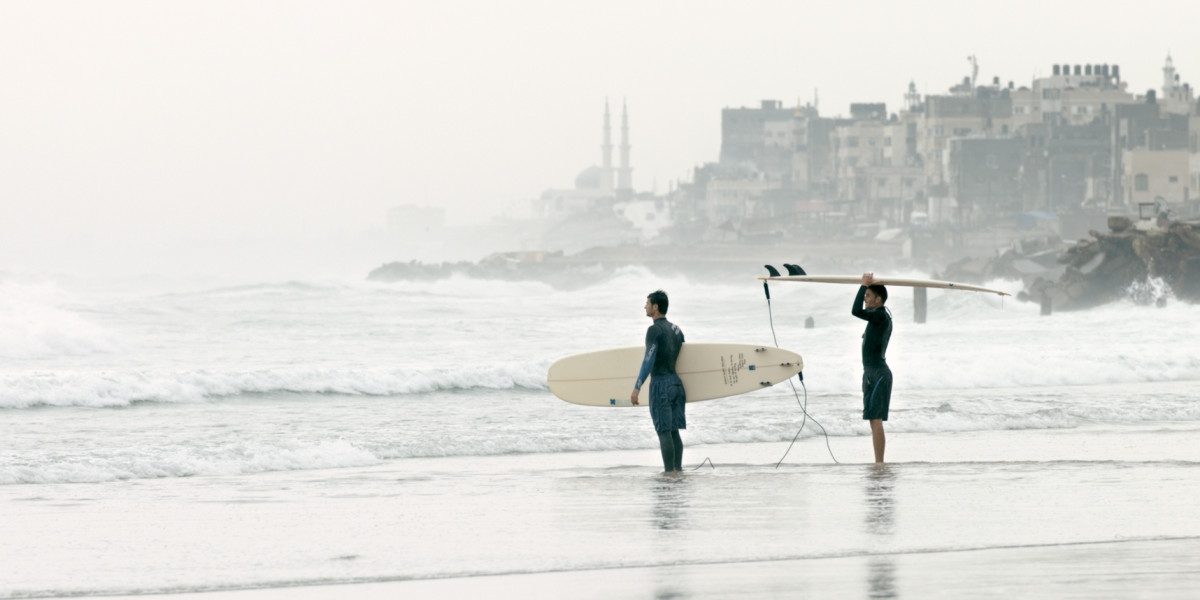 Undoubtedly one of the most contentious regions on the planet, the Gaza strip is just 41 kilometres long, and between 6 and 12 kilometres wide. One of the world's most densely populated areas filled with a population unable to freely leave or enter, it's little wonder the territory - flanked by closed Israeli and Egyptian borders - is referred to by many as the "world's largest open-air prison". But, bordered by the Mediterranean Sea, it also boasts a rolling surf that has been drawing a small community of nonconforming Palestinians into the waters.
"When you hear the word surfing, you have certain images in mind," admits Philip Gnadt, co-director of the 2016 documentary, Gaza Surf Club. "Whether it's California or Hawaii, and the same applies to Gaza, but in a different way." Alongside his co-director, Mickey Yamine, Gnadt travelled to the Palestinian territory in 2015 to gather footage of and interviews with some of the men and women who are bucking tradition and finding solace in the ocean.

At the centre of the story of Gaza Surf Club are 42-year old fisherman and surfing mentor, Abu Jayab, 23-year old Ibrahim and 15-year old Sabah. While Ibrahim dreams of escaping his war-torn home to surf the big waves of Hawaii and train as a surfer and board shaper, teenaged Sabah is battling pressure from her parents and society to put down her board and find a husband. Using rough, homemade boards (as well as a few precious professional ones brought in by groups such as Surfing 4 Peace) these determined nonconformists find both excitement and relief from their situations in the water.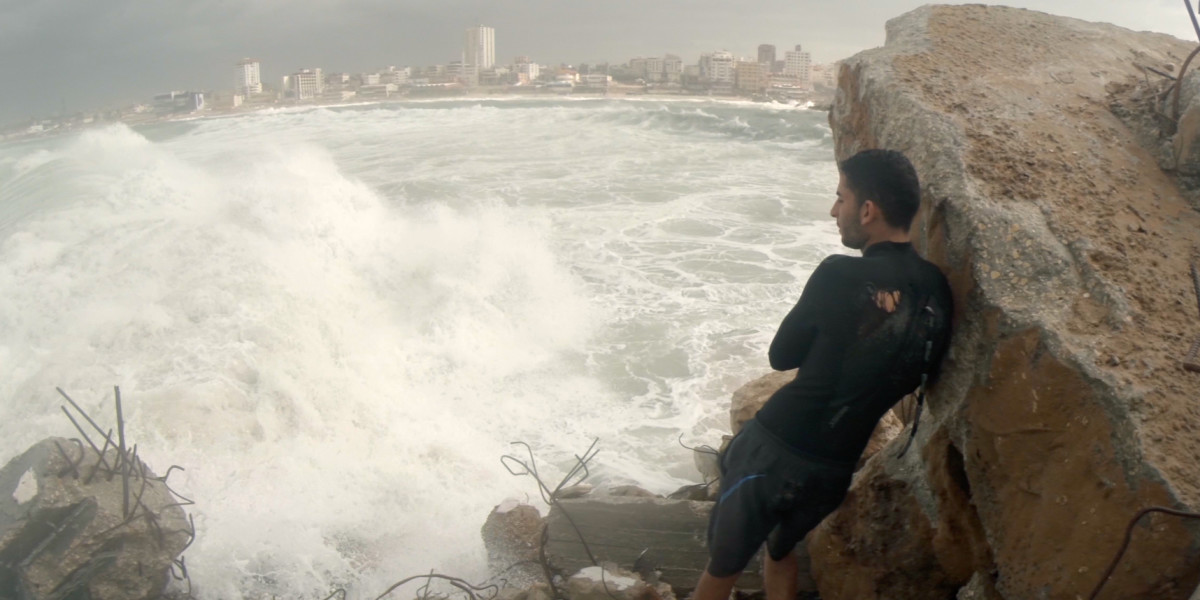 Delivering a glimpse into a world rarely seen, Gaza Surf Club explores the surf culture of Gaza as it presents one of the only means of escape for a community whose movements are almost entirely controlled by the Israeli Defence Forces. While isolation nearly rendered them invisible, the documentary ultimately serves as a testament to the spirit of the region's young people, most of whom have never experienced a life without war.

Though it made its debut at the 2016 Toronto Film Festival, Gaza Surf Club isn't the first time that the resilience of these men and women has been captured on film. Long before Gnadt and Yamine began shooting their documentary, photographer Alice Martins had already begun her own photographic documentation of the same group of surfers. Shot in stark black & white, she began following the group in 2012. Effectively capturing the optimism and determination of these amateur surfers, the images are an uplifting depiction of these wave-chasers – some of which feature Sabah and Ibrahim at a younger age.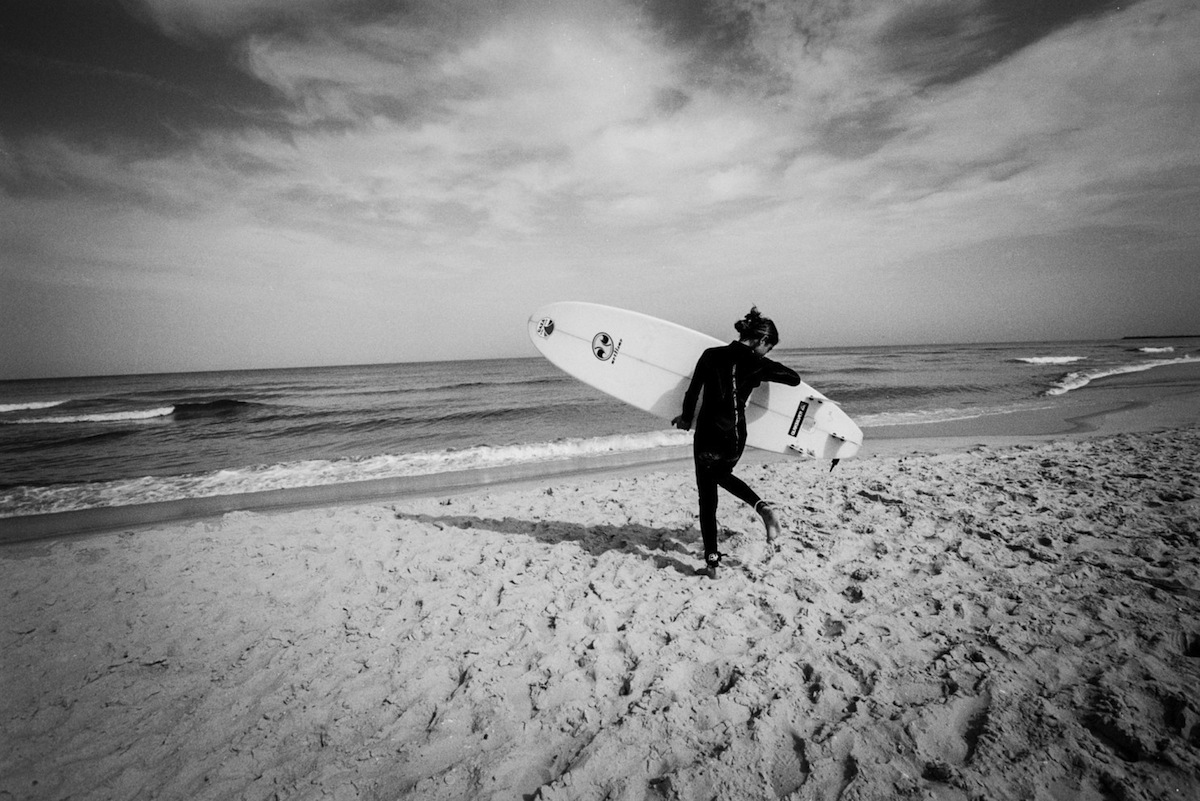 Culturally, surfing has never quite fit in the Arab region. One of the most apparent differences between surfers in the West and those in the Gaza Strip is that surfing is very much an individual sport. In Gaza however, they surf as a community. Though largely associated with the Western world's more casual and hedonistic interpretation of beach culture, in Palestine surfing represents a form of everyday resistance, with surfers taking to the waves to drown out the ever-present din of war.
Watch the trailer for Gaza Surf Club below.