When Laëtitia Kandolo was growing up in Paris, she thought a career in the creative industry was just a pipe dream. She thought about photography, music engineering and then eventually product development before she decided that, sink or swim, fashion was her calling.
Now, names like Kanye West, Jay Z, Beyonce and Rihanna line her client roster.
Kandolo has worked as a stylist on numerous world-renowned music tours including Kanye West's 'Watch the Throne', Rihanna's 'ANTI' tour, Madonna's 'Rebel Heart', as well as Mariah Carey's 'All I Want For Christmas Is You' tour. Her work spans both styling, editorial and creative direction.
Born to Congolese parents, Kandolo's influence is unquestionably African. Her first fashion line, UCHAWI, is a testament to the patterns and colours that recall the culture and traditions of Kinshasa, the largest city of the Democratic Republic of the Congo (DRC) and hometown to the Kondolos.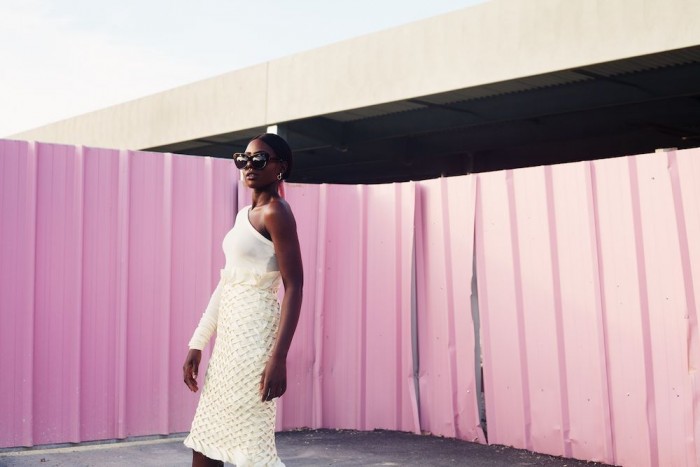 UCHAWI has both women's and menswear but aesthetics and target market are only part of Kandolo's design journey. For her, establishing a brand in Kinshasa, which has a population of 10 million, is a chance to create opportunities for the people of the capital. Because of the country's history and lack of infrastructure, these opportunities are in short supply.
For Kandolo, her brand and business are a chance to not only create an alternative but also to respond to the sustainable development goals set out by the United Nations. While a fashion line can't save the country, it can provide employment, which in turn works to alleviate poverty, and provide a sense of pride and belonging.
"We have a close relationship with a fashion school there so we can create jobs once they are out, to show them that the fashion industry is bigger than they think," she explains. "I also think that once you give a woman a job it can help the entire family, send kids to school make sure they have food & ensure that they're healthy enough…it's not just clothes for me but employment, this is the main problem in Africa. We need more infrastructure not charity."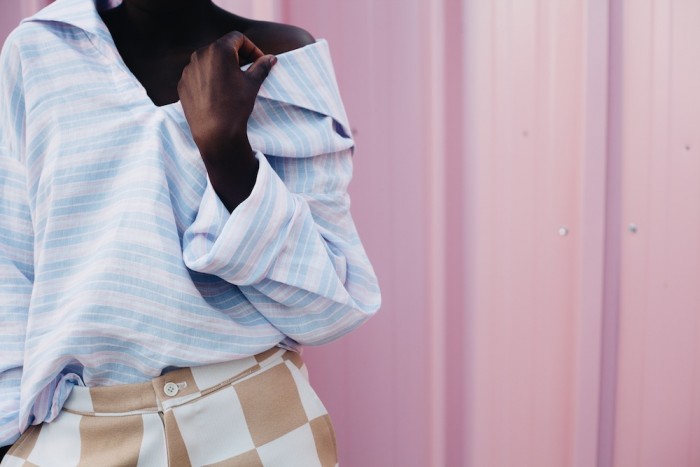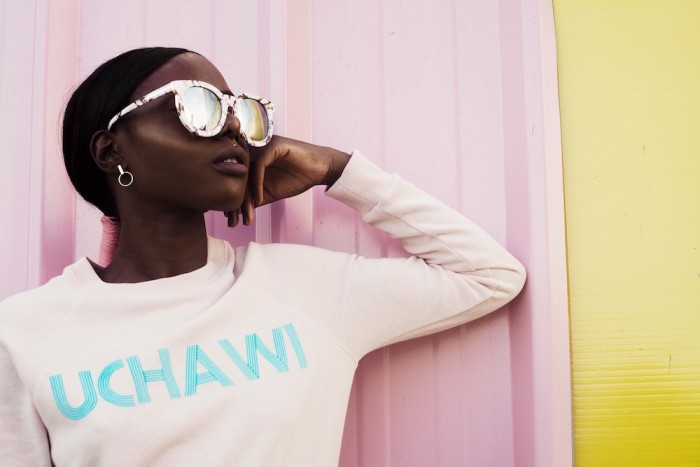 Her work also challenges mainstream conceptions of African fashion. Long thought to be a homogeneous mass of tribal print and burnt orange, Kandolo's range reflects the different lifestyles and aesthetics present in today's Kinshasa. From distribution to product to communication, Kondolo wants to show that there are new ways of building a business in Africa.
She adds, "I want to show this other Africa, shake up stereotypes. [It's] a story written by an African woman. We need more stories about us by us.
"It's beautiful to see how we [African designers] all talk about Africanism using different colours, fabrics, textures…but sharing the same fight: putting Africa into the Fashion map."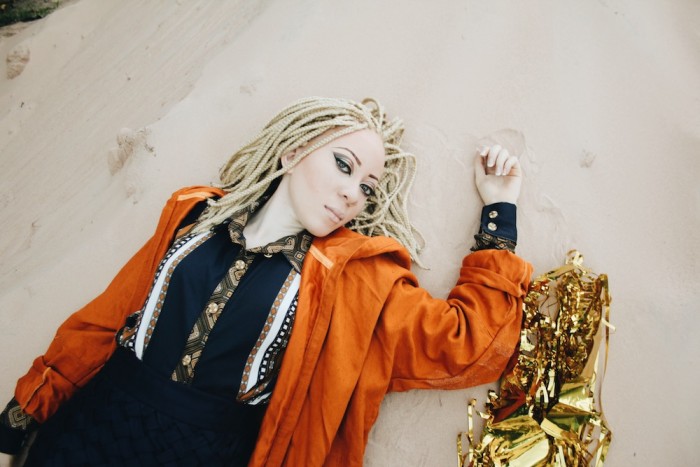 More on fashion on the African continent:
Meet the future of South African fashion
African textiles are not really African. Here's how it shaped one Mozambican designer
Meet the artist behind America's only museum dedicated to African beads