Recently the first ever net zero energy restaurant by McDonald's opened up at the Walt Disney World Resort in Florida. The restaurant is designed with solar glass panels throughout the building and will generate enough energy to allow the restaurant to run on 100% renewable power.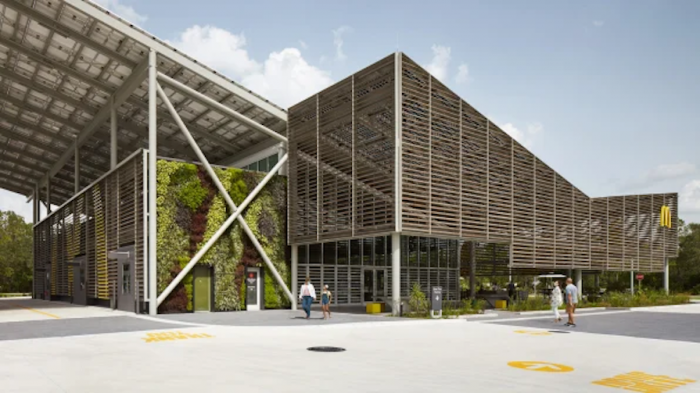 According to the architect, Ross Barney from Barney Architects the restaurant will serve as a lab for McDonald's to test other sustainability solutions that the company can later replicate elsewhere, including new kitchen equipment that can help shrink energy use.
"[This] is still sort of at the technological edge for buildings. But it's definitely the future," says Carol Ross Barney, principal at Ross Barney Architects in an interview with Fast Company.