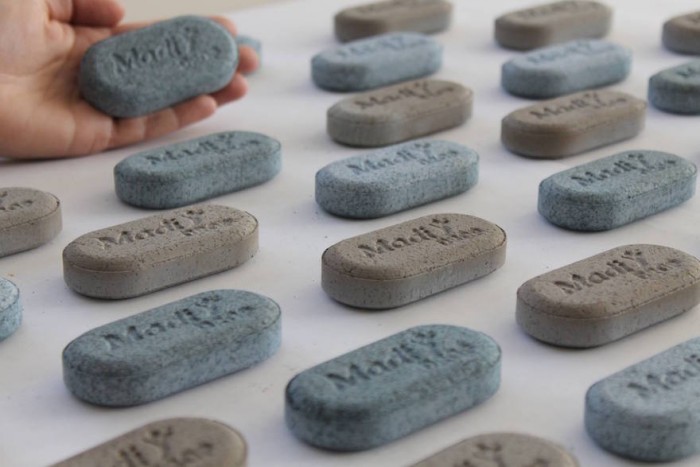 The MadiDrop, made of ceramic infused with copper or silver, is a cheap and simple water purification tablet for use in the global south
It is predicted that two-thirds of the world's population will live in water-stressed areas by the year 2025. The MadiDrop is a cheap and innovative water purification tablet that is made of a porous ceramic disc and infused with silver or copper. When the MadiDrop is placed in water, the metal ions help remove bacteria and pathogens, leaving the water clean and safe to drink.
The tablets are cheap to make and distribute, and offer safe water to whole families with no access to potable water. Every tablet, costing only a few dollars, can treat up to 20 litres of water and can be used for up to six months.
The MadiDrop was designed by an organisation called PureMadi, which is formed of students from the University of Virginia. Their first project was a ceramic water filter factory in South Africa. The factory uses locally available, cheap and sustainable materials (like clay and sawdust) to create the filters, which have been used effectively by families in the Limpopo province. The MadiDrop is an extension of this first project, which looks at further decreasing the cost of the water-treatment technology.