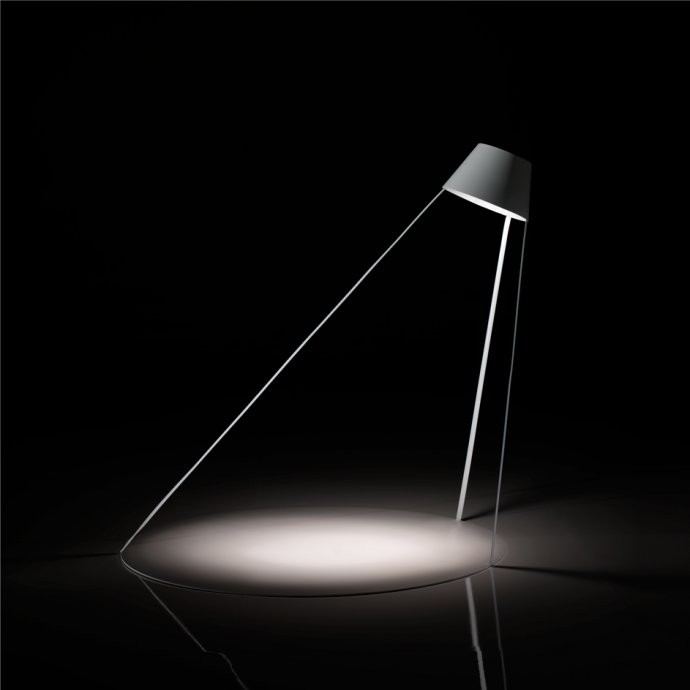 Italian furniture manufacturing company Bysteel commissioned four designers to come up with four innovative lighting elements for the theme "total white", first seen at the Milan Furniture Fair last month.
Each of the four lighting designs can be used both indoors and outdoors and uses recycled materials, most noticeably stainless steel and aluminium.
The Alluma (pictured above), designed by Vered Zaykovsky, explores the intrinsic relationship between light and matter and how they give light to each other.
Projecting a "bull's eye" stream of light, the 1.2 metre Alluma can be used on the floor, wall or ceiling. There's something theatrical about the look of this light, like it's waiting to light up a stage.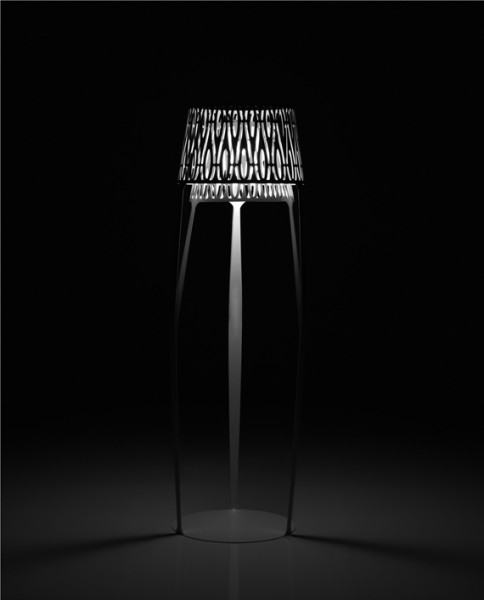 Bysteel art director Stefano Pirovano's Tripo lamp (pictured above) draws inspiration from an imaginary three-legged creature with the ability to change its skin, reminiscent of "a metaphor represented by the exoskeleton covering it and the changing nature of its being".
Tripo comprises an aluminium layer with decorative openings which allow the light to filter through the holes. The three legs  of the lamp are mirrored on the surface on which it rests, creating many lengthened shadows. The 2 metre Tripo in made in white, matte-lacquered aluminum, with a stainless steel base.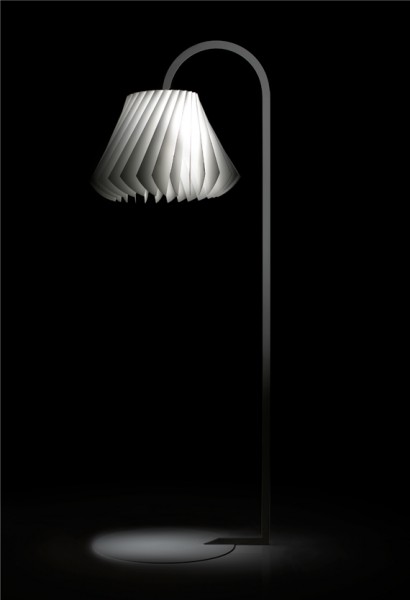 The free-standing Brezza lamp (pictured above) by Denis Santachiara is inspired by a sea breeze that blows to the land. Brezza represents an invisible energy which is able to light up everything in its path.
Taking its shape from a flower-cut aluminium sheet, the base of the Brezza is made in stainless steel with its total height measuring in at 2.4 metres.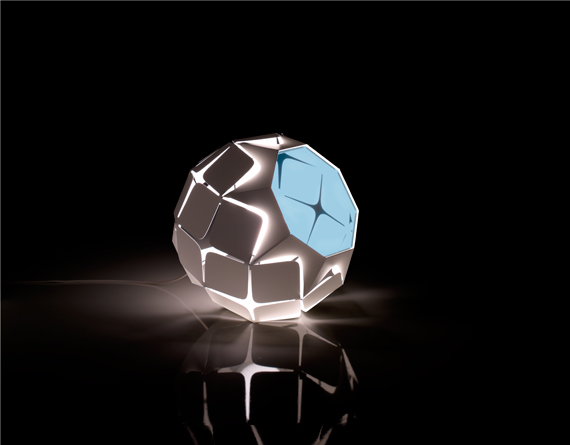 Miriam Mirri Clover light design (pictured above) is inspired by the clover. Available in two versions, a larger one which rests on the floor and a medium one that can be suspended, the Clover is the result of bending aluminium foil. This material method reduces waste and minimises the laser path. The inside material of the Clover, comprising a white matte lacquered aluminium, is available in different colours, including amber, amethyst and aquamarine.