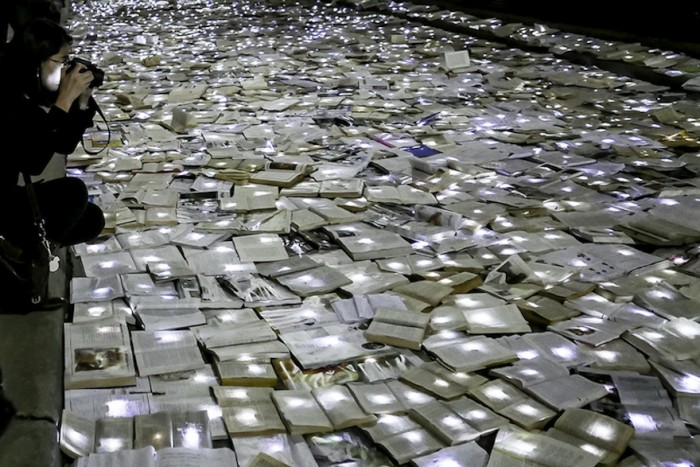 Typically reserved for the hustle and bustle of traffic, a street in Toronto took on a new form as a river of books. Literature vs Traffic is an installation by Spanish artistic group Luzinterruptus. The travelling installation aims to address the battle between vehicles and pedestrians.
Founded in 2008, Luzinterruptus creates artworks that use light to highlight the problems that go unnoticed by a city's citizens. The team has previously carried out the Literature vs Traffic project in cities such as Madrid, New York and Melbourne.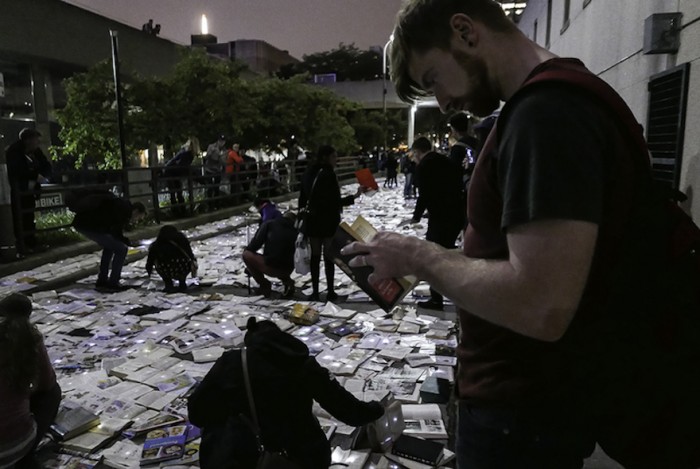 This year, the installation formed part of Toronto's Nuit Blanche, a free, annual, city-wide celebration of contemporary art, produced by the City of Toronto in collaboration with Toronto's arts community. Luzinterruptus built a pathway made up of 10 000 books, illuminated through LED lighting.
Through this installation Luzinterruptus allowed literature to take over the streets and conquer a public spaces, freely offering passersby a traffic-free place, which for some hours, will succumb to the humble power of the written word.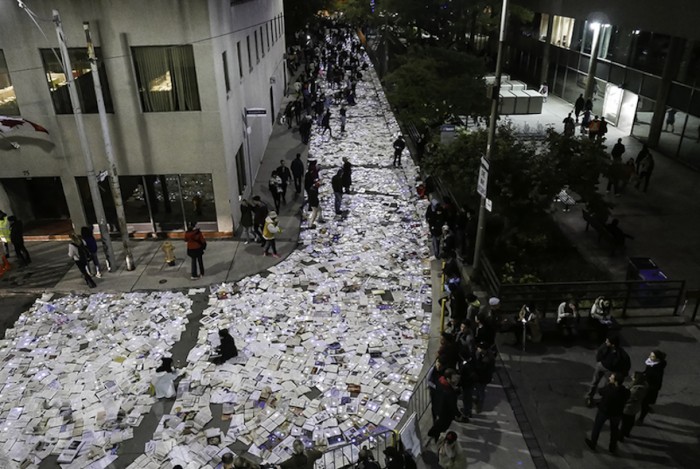 According to Luzinterruptus this was meant to build a relationship between citizens and their surroundings. "During that night, visitors could literally feel immersed in a flow of words and paper where they could dive and find treasure, sit down, take photos and enjoy brief reading moments to eventually take small pieces home".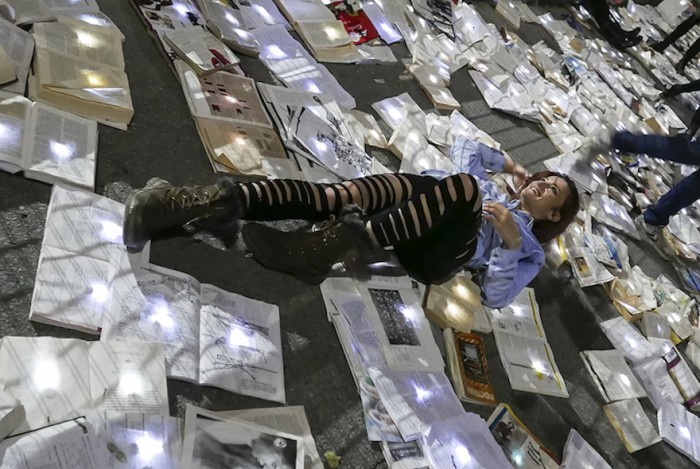 The project lasted for 10 hours as passersby were allowed to books as they walked.