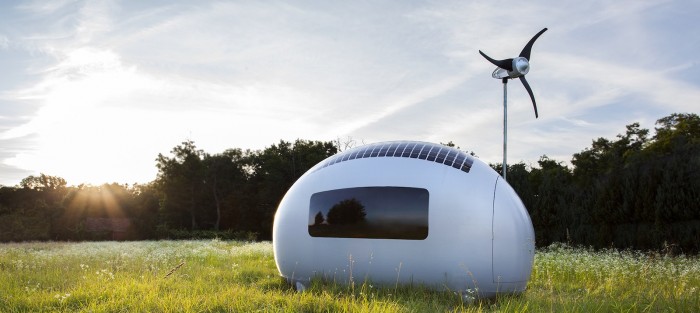 First there were micro-homes, now there's a portable pod that you can plonk down anywhere off the power grid. Slovak company, Ecocapsule's independent SPACE combines compact convenience with serious tech.
Called Ecocapsule - this smart, self-sustainable micro-unit operates using solar and wind energy. The aim of Ecocapsule is to allow users to have a luxury stay in remote places that lack infrastructure - a sustainable, micro-home solution for the wanderlust.
"Ecocapsule is your design way to independent living. It can become a cottage, pop-up hotel, caravan, mobile office, research station or anything you want it to be," reads the description.
"We have engineered the product from scratch to be as self-sufficient, practical and functional as possible."
Credit: EcoCapsule