Earlier this week, the Egyptian Ministry of State for Urban Renewal and Informal Settlements selected British architectural firm Foster + Partners to redesign the derelict Maspero Triangle District in downtown Cairo.
The neighbourhood, situated on the banks of the River Nile, is characterised by its dense urban fabric. The new design aims to regenerate the district, which is currently dominated by informal settlements, and to provide new residential, commercial and retail spaces while preserving the neighbourhood's unique character and spatial attributes.
When the project is complete, Foster + Partners aims to rehouse the low-income residents in the same neighbourhood.
The Foster + Partners redesign is multifunctional in that it includes commercial and residential spaces and mixed-use buildings. The architecture firm has put community spaces at the core of the redesign with a central open space in the middle of the neighbourhood for community events and celebrations.
Furthermore, the redesign prioritises pedestrian traffic with its narrow, shaded streets. It also connects across the river to the exclusive neighbourhood of Zamalek via a footbridge that boosts the connectivity of the area.
The first phase of the Maspero Triangle District redesign will be to fill up the empty spaces within the district with greenery to enhance the vibrant public realm in the community. Foster + Partners believes that it will improve the quality of life in the district and benefit the existing community immediately.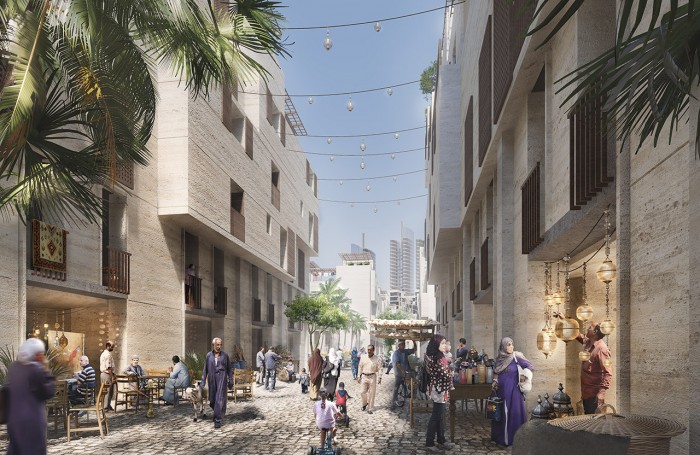 The parts of the residential and commercial areas will be built following the first phase in tandem with creating a sustainable model of development.
Foster + Partners hopes that their model to development the Maspero Triangle District will set the benchmark for urban regeneration throughout the country.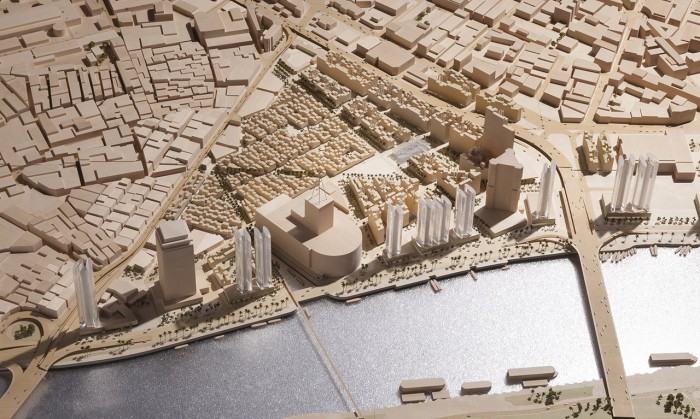 This is the second project by Foster + Partners this year. The first is a Droneport project in Africa to transcend the physical barriers using cargo drones.