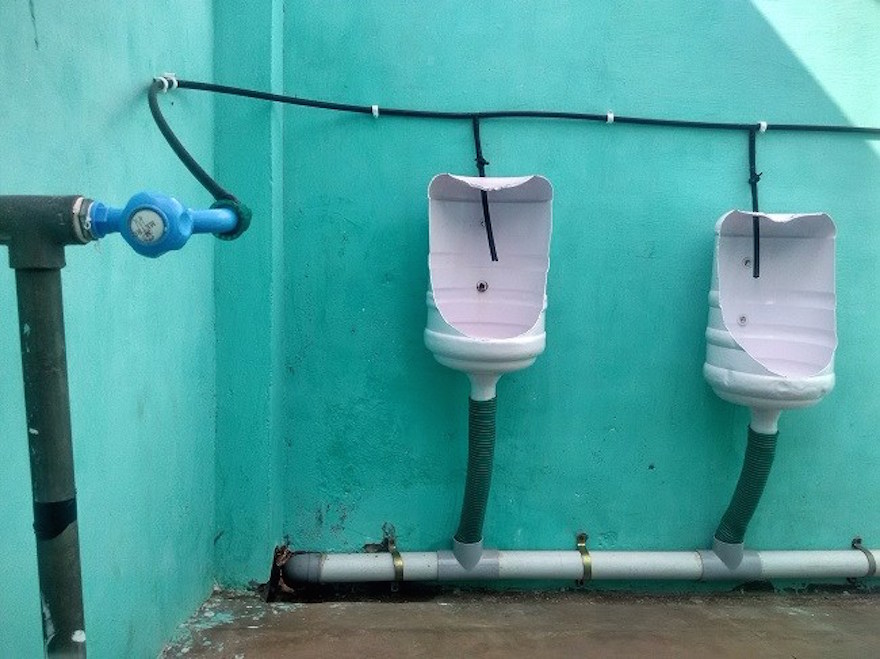 A group of students from Panchayat Union Middle School in Tamil Nadu's Kurumbapatti village in India have developed a urinal system that is both affordable and easily installed. Constructed using multiple 20-litre water containers, their invention recently saw them receive the 'Boldest Idea' award from amongst the 3,600 entries submitted for the 'I CAN' segment of the 8th annual Design for Change competition.
An unrelenting and overwhelming stench that reached their classroom was what inspired the five learners – Supikpandian, Santhosh, Dhiyanithi, Ragul, and Prabaharan – to develop the urinals. Upon investigating the smell, they discovered that the school's ill-equipped toilet systems were the cause, prompting students to resort to urinating against the compound walls or floor, often soiling their shoes and feet in the process. It also led to many children falling sick from poor hygiene-related illnesses.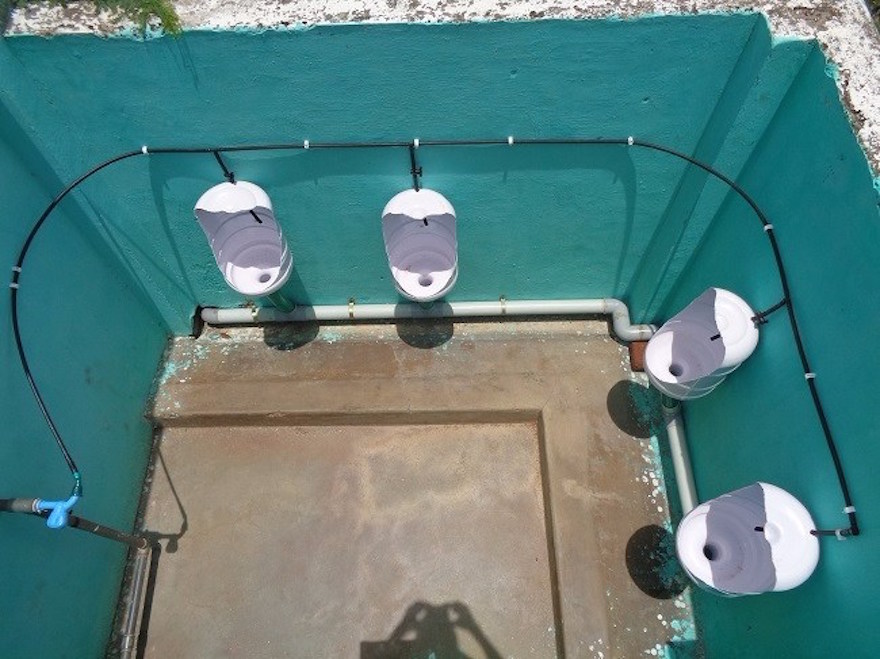 Spotting the resemblance between traditional urinals and large plastic water containers, the students – aided by their science teacher, D. Kesavan, set about turning them into urinals by cutting them longitudinally. Pipes were then stuck to the bottom of the containers and linked directly to the drainage pipes in the toilets so that waste would flow directly into the drains. The students also painted the containers white and nailed them to the bathroom walls.
Termed the Safe Mode Pissing System (SMPS), the urinals cost less than 10 USD to produce, meaning that the system can be easily and widely implemented. "The boys wanted to do something that would be affordable for their friends and family," Kesavan explained to Your Story. "They didn't want anyone to double think before buying the urinals because of the cost."
The only Indian government school to be awarded at the Design for Change competition, the Panchayat Union group won a cash prize of Rs. 50,000 for their entry. Bolstered by the win, they are now seeking to tackle other issues plaguing the school, including a lack of water supply.