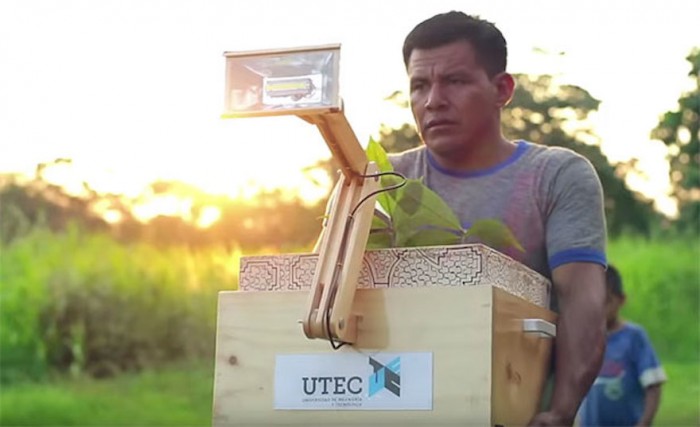 Plant Lamp
Plantalámpara or Plant Lamp could be the answer to the lack of power in Peru's rural villages. A team of researchers at the Universidad de Ingeniería y Tecnología (UTEC) has developed a technique that involves capturing electricity emitted from plants that react to a particular microorganism living in the soil.
Some of these rainforest communities had access to a power grid until a flood destroyed all infrastructures in March 2014. Since then, these villagers have been living without electricity and when the sun sets, their families have no reliable source of light.
The Plant Lamp is currently in its prototype phase. The first model has already been distributed to households in the rainforest village of Nuevo Saposoa. The model looks like a flower box and includes a container that stows an electric grid beneath a pile of soil. A plant is potted in the container and as it grows, the process of oxidation produces electrons that are absorbed by the grid and stored in a battery. The battery is then able to power the LED lamp attached to the side of the container for two hours per day.