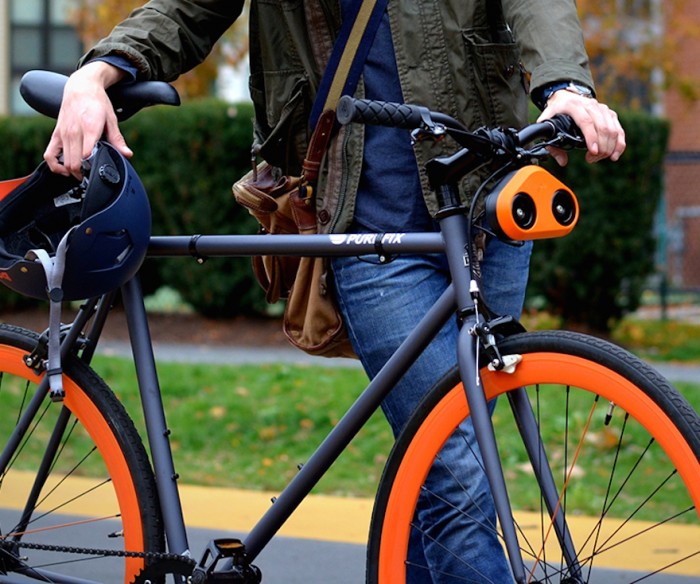 Loud Mini bicycle horn makes sure cyclists are heard in traffic
We've seen numerous systems or products designed to keep cyclists safe on the roads, but most of them are focussed on increasing the visibility of urban bikes unlike the Loud Mini bicycle horn, which focuses on making noise. The compact hooter is as loud as a car hooter and is able to alert drivers to the biker's whereabouts in traffic.
Loud Mini bicycle horn was recently launched on Kickstarter in response to cyclists' concerns about their safety on the road, especially during everyday commutes. The Loud Mini designers concentrated their efforts on finding a solution that would ensure that cyclists are heard, as well as seen.
The small device can be attached to multiple areas on a bicycle, including the top tube, down tube, stem or handlebar with a simple quick-release bracket. To activate the hooter, the cyclist presses the hard-wired thumb button mounted on the front bar of the bicycle.
The Loud Mini unit is completely waterproof and is powered by a rechargeable battery that lasts as long as four months.