Three former Design Indaba Emerging Creatives, Fikile Sokhulu, Thando Ntuli and Samkelo Boyde Xaba, showcased their latest collections at the 26th edition of the country's top fashion design platform, which took place at the Mall of Africa between 20 and 23 April 2023.
South African Fashion Week SS23 hosted 11 shows over three days, showcasing 39 collections — including those of the three 2022 Design Indaba Emerging Creatives.
During her time as a Design Indaba Emerging Creative in 2022, Thando Ntuli, the designer behind the womenswear brand Munkus, created national buzz by winning the Mr Price New Talent Search. Now, a year later, the Soweto-born fashion designer closed the 2023 Mr Price New Talent Search show with her Isikhathi/Time SS23 Munkus collection. Munkus, which Ntuli founded in 2019, is a contemporary, colourful, trans-seasonal brand that draws heavily for its inspiration from 1980s and '90s South African fashion and classic silhouettes that create a retro intergenerational style.
A 2021 Women's Wear Daily profile named Fikile Sokhulu as a designer to watch, and in 2022 she was selected as a Design Indaba Emerging Creative. Inspired by nature and femininity – 'We embrace the idea of a garment that tells a story, and we strongly appreciate references to art when creating a collection,' she's said – at SS23, Sokhulu showcased her latest collection as part of the inaugural Fashion Bridges collection, the result of a collaboration between South Africa and Italy.
Samkelo Boyde Xaba, a Johannesburg-based fashion and multidisciplinary creative, debuted a menswear collection for SS23 from his label Boyde, as part of a lineup of five signature menswear collections. Xaba's pieces draw inspiration from geometric modernism, modern industrial architecture and minimalist aesthetics. He was a winner of the Scouting Menswear Competition in 2020, a South African Fashion Week-backed annual competition that selects young menswear design talent to introduce them to media and buyers, as well as supports them in breaking into the retail market.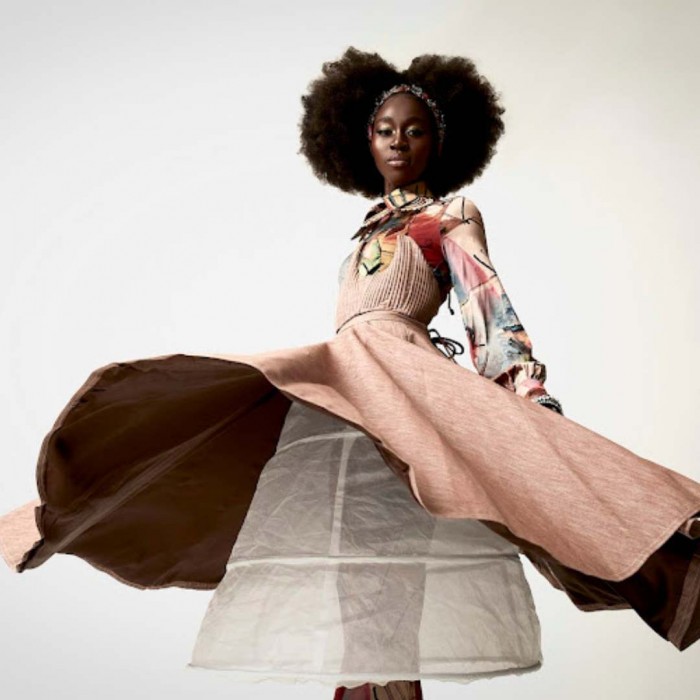 Read more
Photographs: Steve Tanchel, Maleen Hinrichsen.