GOOD TO GLOW!
Set amidst a Taiwanese forest, "the search of the glow" is an ephemeral, spherical LED installation that illuminates its natural context. The experiential art piece invites viewers into the centre of its glowing orb. Described by its creator as a "whispering between the human and the natural" it was made to mark the island's popular Lantern Festival.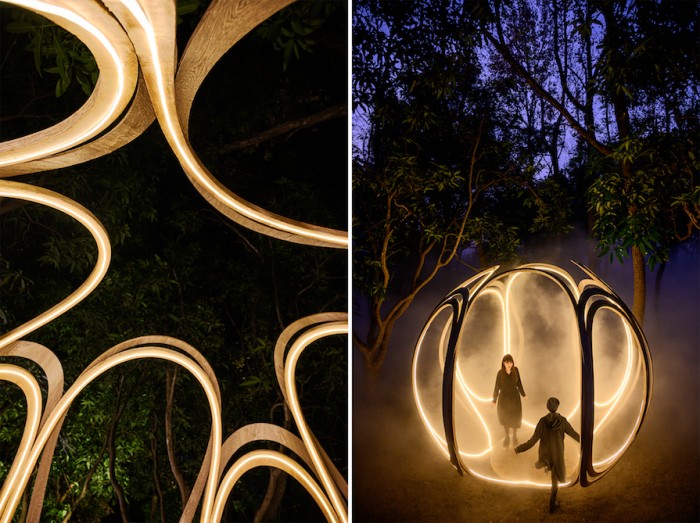 ''The search of the glow" installation in Houli, Taiwan by Serendipity Studio and Ling-li Tseng. Photographed by YHLAA x blackbird imagine studio.
HIGHLIGHTING HYPER-PERSONALISATION
Imagine maki tailored to your taste. In the not-too-distant digital future, restaurants could access your biometric and genomic data to craft personal preferences that enhance your health ID. The Sushi Singularity uncannily predicts the convergence of wasabi and the world wide web. And there's no need to pass the soy sauce as that's already being drone dropped…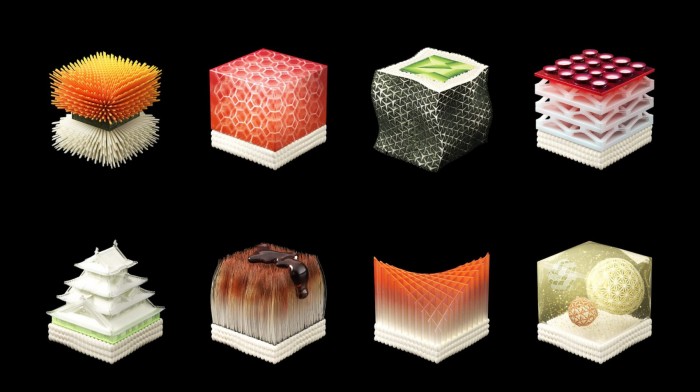 The Sushi Singularity makes bespoke dinner based on your bodily fluids. Image supplied.
FLIGHT PATH
What if your uber could fly? And we're not referring to breaking the road speed limit… German start-up Lilium hopes to revolutionise public transport and the aviation industry by introducing an all-electric air-taxi that will cruise at 300km/h and take you up to 300km from your pick-up point. The introduction of emission-free air travel at disruptive prices will no doubt rock the industry. Are you also thinking about how Kodak filed for bankruptcy in 2012 – two years after the launch of Instagram?
The Lilium Jet five-seater all-electric air taxi.
THE EDGE OF SPACE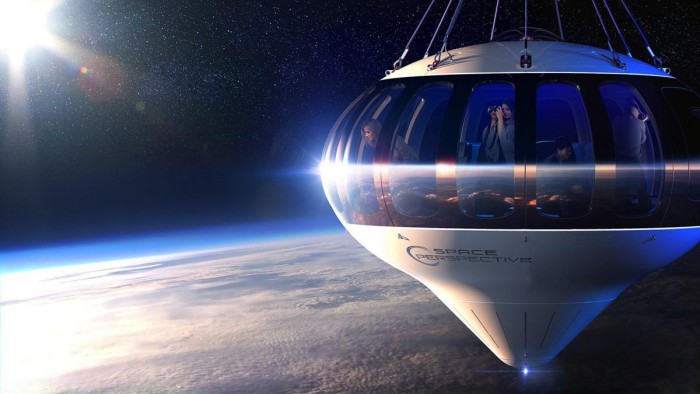 In 2012, Austrian skydiver Felix Baumgartner bravely launched himself into the stratosphere after riding a helium balloon to get there (yes, Red Bull does indeed give you wings). His giant leap from 39 000 meters up is one for the annals of history, but has prompted the question of commercialisation. Not the supersonic freefall part, we'll leave that for the adrenalin junkies, but rather, experiencing the edge of space.
Spaceship Neptune – a high-tech, high-altitude hot air balloon that can carry several passengers – will take its first 6-hour test flight in 2021. The memorable experience of sailing above 99% of the earth's atmosphere will cost each passenger a measly USD125000. The contraption is something the 18th century Montgolfier brothers would likely have come up with had they been Millennials…
MISSION CARBON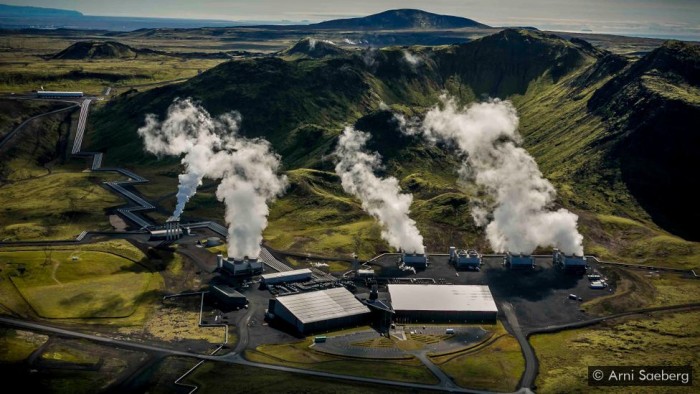 Iceland has the jump on the rest of us in terms of renewable energy thanks to its geothermal power, but the far-flung northern country still has heavy industry with attendant carbon emissions. Initiatives like CarbFix will take cities like Reykjavík one step closer to eco angel status. CarbFix captures CO2 from industry, dissolves it in water, and injects it deep underground, where it takes about two years to mineralize into harmless carbonate minerals like calcite – one of the main components of marble and limestone. The method is also being proposed for carbon capture from the air - think smog-free cities.
Iceland's Hellisheiði geothermal power plant has been home to CarbFix operations since 2014. Image by Arni Saeberg.
NON-AGEIST APP
Exercising remotely is all good and well if your get-fit App or virtual class has been designed with your age and fitness level in mind. For the most part, digital exercise aids are geared for the hale and hearty. Taking a more inclusive approach to cardio is Mighty Health, a wellness App that has worked out what older adults need.
GOD IS A DJ CONSPIRATOR
British music outfit Faithless thought that the Almighty was a disc jockey back in 1998, when people preferred dance raves to churches. It's more than 20 years after the group's chart-topping God is a DJ, and it seems that conspiracy theories are the fresh substitutes for religious and ancient myths. Argentinian performance designer Malena Arcucci (who was part of antenna 2019, curated by Design Indaba and part of Dutch Design Week) explores how these newly pervasive narratives materialise our collective fears in an attempt to understand the world around us. And no, she's not an alien or a lizard.
Malena Arcucci's Conspiratorial Mythologies project was developed at the University of the Underground.
FIRE BRINGER
Ignis is Latin for fire, an apt name for German product designer Tobias Trübenbacher's power generator. Placing IGNIS on a hot stovetop or another external heat source, allows it to convert heat into electricity. It's intended to bring light and power to more than 1 million people living without access to electricity.
GLOW FISH
Teach a man to fish, and you feed him for a lifetime. Teach him to fish with Pisces LED devices that attach to fishing gear, and you attract the fish you want to catch and reduce bycatch of unwanted species by up to 90%. It's a safety net for both the future of fishing and marine life.

THE BIGGER MAC
Fast-food giant McDonald's has opened a new solar-powered, net-zero energy restaurant at the Walt Disney World Resort in Florida, USA. It will serve as a test lab for the company to reduce its overall emissions by 36% by the year 2030.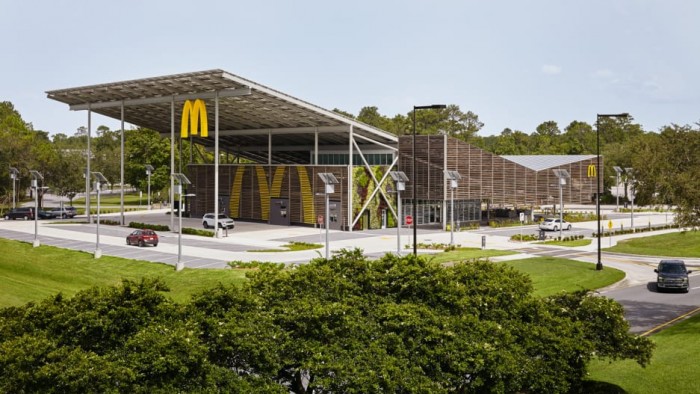 The solar-powered, net-zero energy McDonald's restaurant at Walt Disney World Resort in Florida, USA. Image supplied by McDonald's.
RECYCLING THE SERPENTINE
The famed Serpentine Pavilion in London is a temporary structure that changes each year under a new architect's vision. The 2020 iteration (which will open in 2021) is designed by South African firm Counterspace and will be built from bricks made up of recycled construction waste and sustainable cork. The different shapes and grades of these materials are meant to represent London's many migrant communities.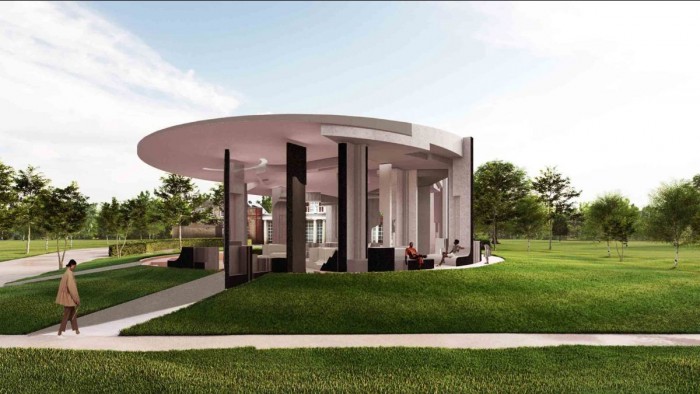 Counterspace's Serpentine Pavilion 2020 will open next year. Image supplied.
RESTORATIVE JUSTICE
Design Indaba Alumnus and starchitect Sir David Adjaye's public memorial for Cherry Groce illuminates the life of this innocent black mother who was shot by the London Metropolitan police in front of her children. The 1985 incident sparked the Brixton Uprising protesting systemic racism. Endowed by the Cherry Groce Foundation, and created with the intention of benefitting the people of Brixton, the monumental triangular structure has a planted roof that shelters the various seating options beneath it.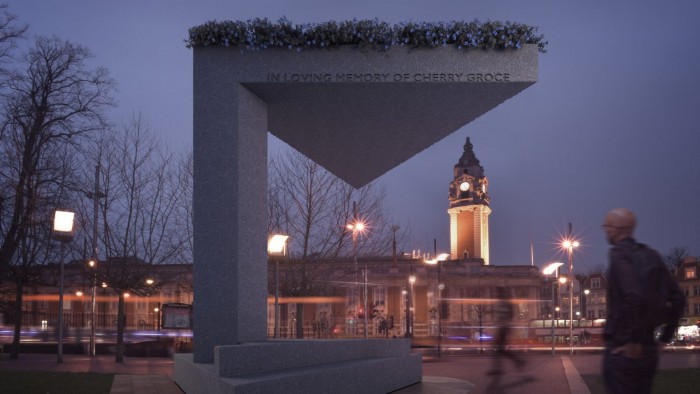 The public memorial for Cherry Groce, by Sir David Adjaye. Image supplied.