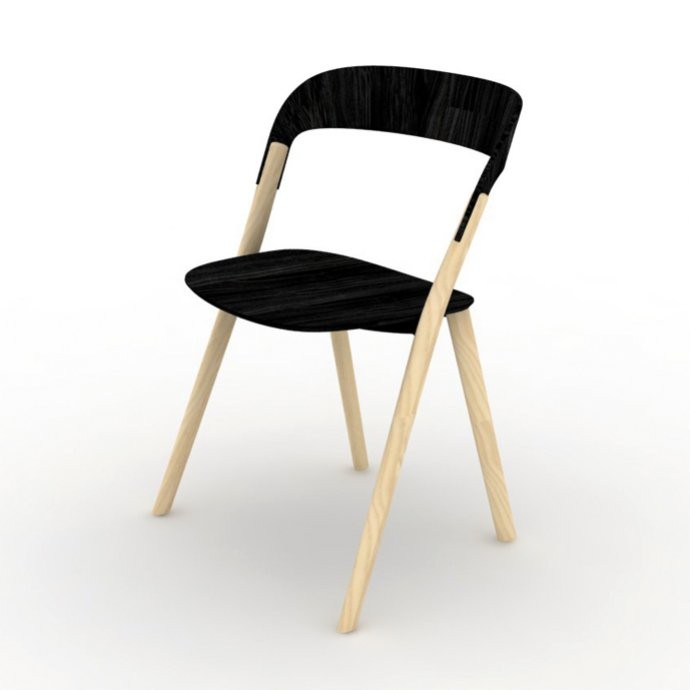 The Tambour table and Baguette Chair are two new designs by the Bouroullec Brothers, Ronan and Erwan, for Italian furniture manufacturer Magis. The Baguette and Tambour were presented at the Milan Furniture Fair recently.
Versatility is key with the Tambour collection of side tables, with its ability to work equally well next to a faded 1950s sofa, as it would in a sleek modern lounge.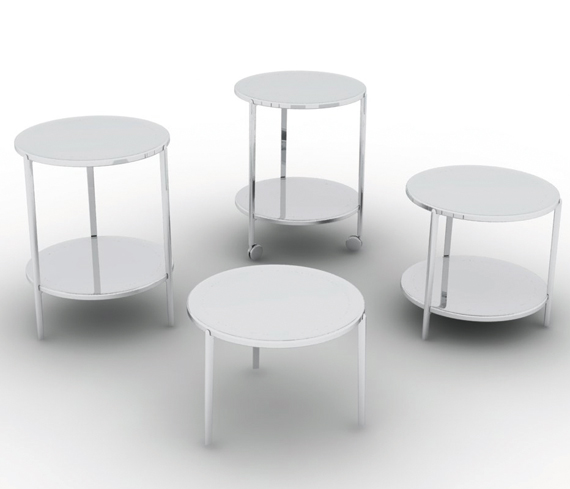 For this reason the Bouroullec Brothers wanted to find a "common language that would be the base of a variety of options".
Made with injected aluminium, the Tambour tables comes with one or two levels and with or without wheels.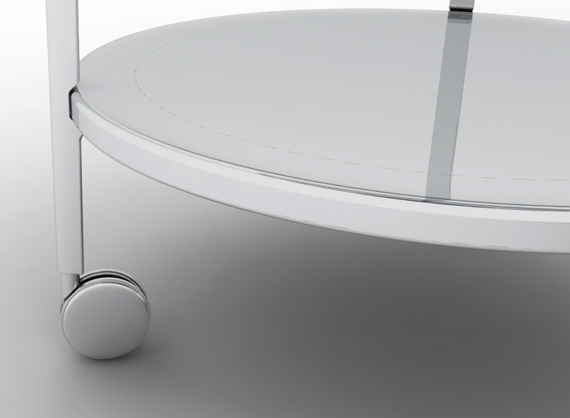 The Baguette Chair takes a back-to-basics approach, using the minimum quantity of materials and assembly materials.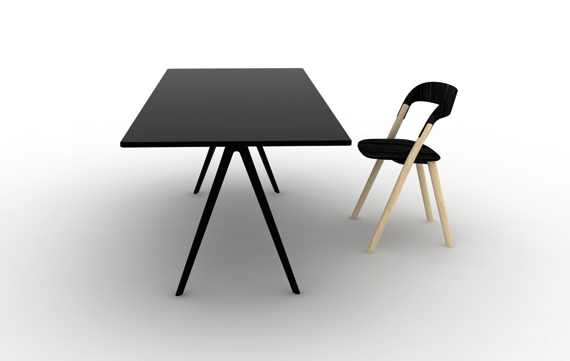 Four thin sticks in solid wood support the plywood seat and back of the Baguette while an almost invisible injected aluminium maintains the whole structure.
The Baguette is available in natural and stained ash and made "to be as light as possible, to almost float in the space as if it would stay on its feet by magic".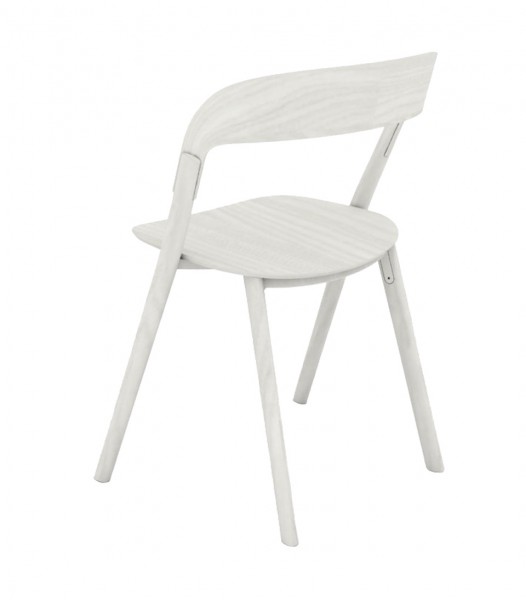 Watch the Talk with Bouroullec Brothers