"It was four years ago that my life changed. I was abroad with friends when at just 47 my mother suddenly and unexpectedly lost her battle with small-cell lung cancer. I rushed back to Britain bereft, full of grief and missing a parent I loved," says food stylist and writer Ryan Riley.
This experience encouraged him to start Life Kitchen, a project that offers free cooking classes for people living with cancer - and their families - and focusing on flavour, taste and nutrition.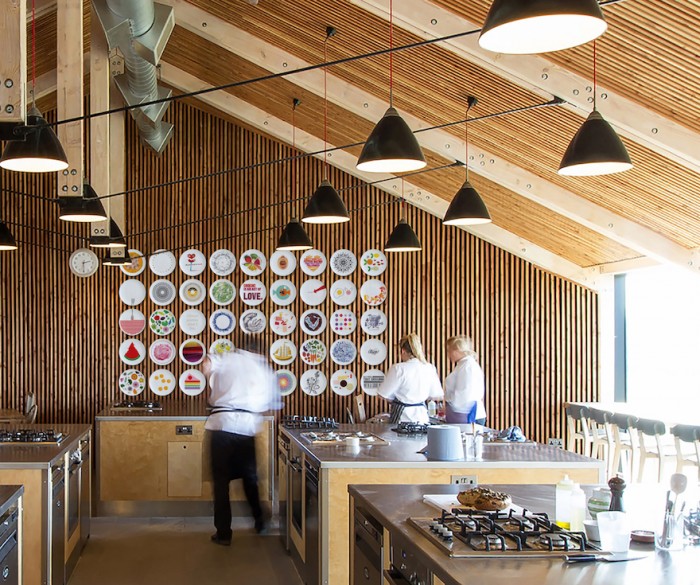 In his gofundme appeal, Riley states that about 80% of people receiving chemotherapy experience a loss or change of taste that can make the disease even more devastating.
"But just as important as delicious food, we are hoping to offer our guests the chance to connect. Our free classes will be somewhere to relax, learn new dishes and share happy experiences with new friends," he adds.
The first Life Kitchen classes took place in Devon two months ago, where the team hosted two classes for 40 guests, which included 20 people living with cancer as well as one family member or friend of each.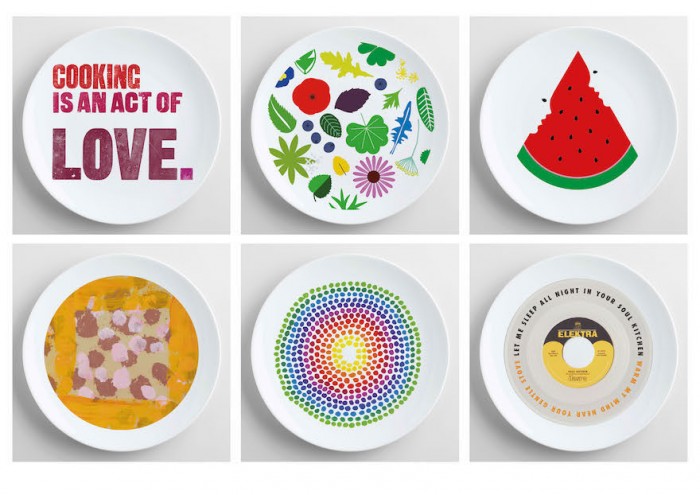 In collaboration with Design Indaba alumni, Gareth Howat of Hat Trick Design, the team developed special merchandise to help raise funds to help make the classes accesible to more people.
"We thought it was a great idea and offered our services free of charge - I have had a personal experience of this also as my wife went through chemo 5 years ago so I also know the effects it has on taste and nutrition," says Howat over email.
As part of the idea for the branding Howat and his team invited a range of artists and designers to help create a unique collection of 54 plate designs. The collection will be auctioned to raise funds for Life Kitchen.
Adds Howat: "We have extended the idea of the plates into the branding, which is being applied across a range of collateral, including a mini-menu of the plate designs which has been distributed across a range of restaurants to raise awareness and funds." Other products in the series include tote bags, t-shirts as well as badges.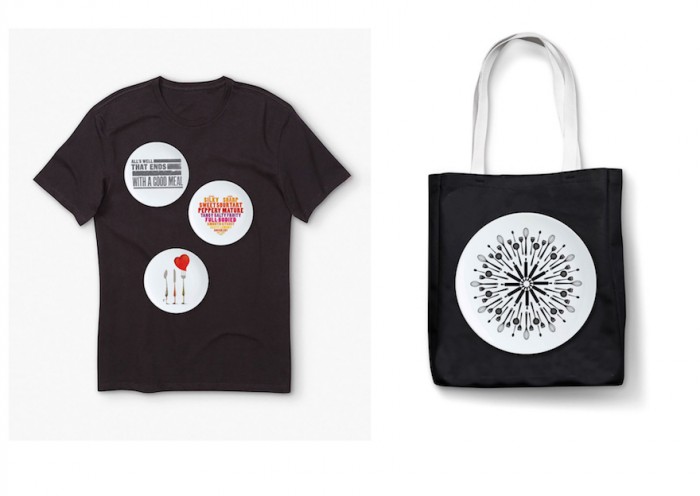 To donate and keep up with the campaign you can visit the gofundme page.
Related stories on design for good:
Vibrant designs teach commuters sign language in taxis in India
The Connected Supper Club uses dinner parties in London as a space for social change
Durban designer on creating a range of clothes for the visually impaired