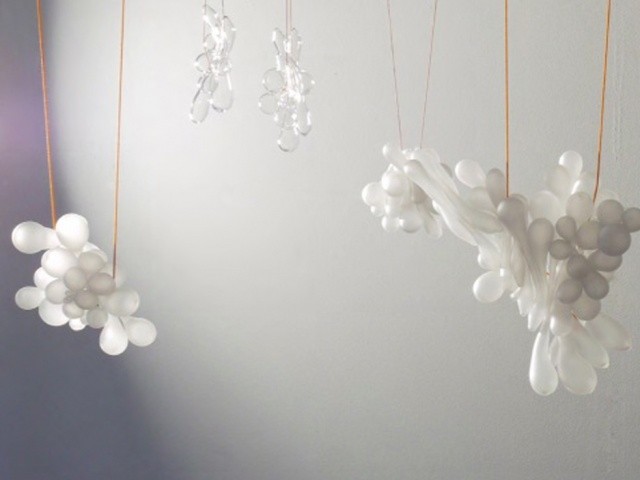 Jewellery designer Christoph Zellweger pushes the boundaries of body adornment in his latest collection. Excessories or Accessories showcases creations that wedge themselves between critical design and object design. The creations explore the effect of consumption on people in today's social age.
The theme of the exhibition encompasses the notion of body fat. Zellweger's designs not only identify the excess of body fat through over-consumption but also allude to the excessive desire of some to lose weight, often resulting in plastic surgery.
The designs are beautiful works of blown-up glass made up of empty translucent volumes that seem to overflow. Each artefact is marked with a weight reference highlighting the practice of plastic surgery.
Zellweger's creations depicting body fat give rise to metaphors of absence, gain and loss.
Excessories or Accessories exhibition is shown at the Galerie Louise Smit in Amsterdam from 8 July to 14 September 2012.