Motus is a lamp designed by Morgan Ruben that brings nature and technology together. Motus, which means movement in Latin, sways back and forth, mimicking the natural movement of grass caught in the wind.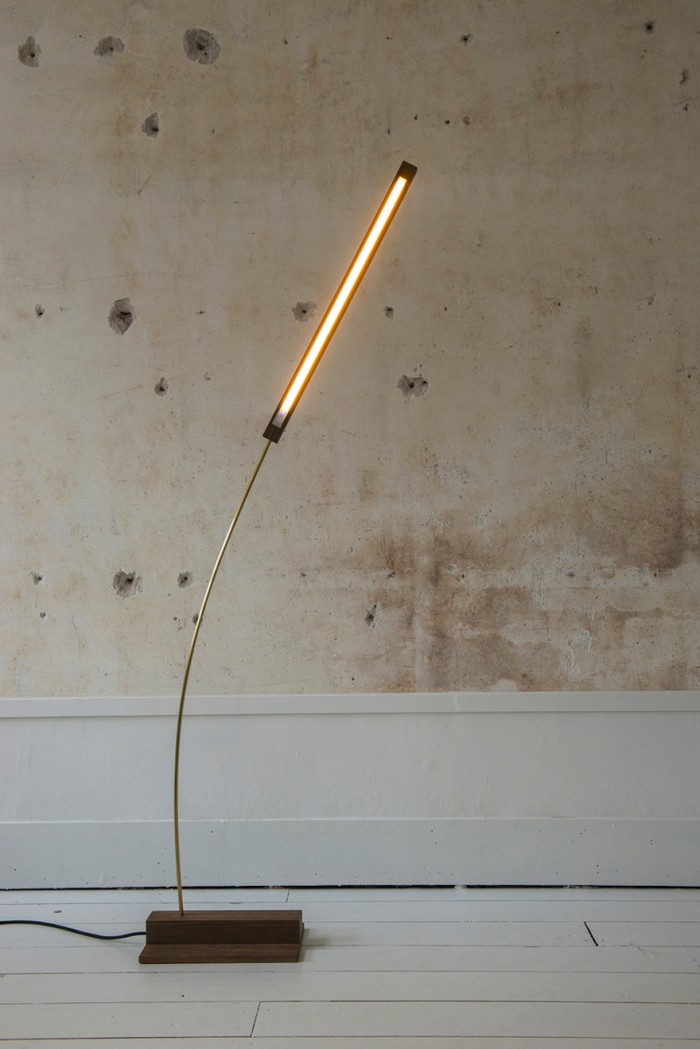 Ruben's designs betray his fascination with nature. Before Motus, the Amsterdam-based designer created Terra, a series of unique glass cylinders that encase unique miniature plants.
The Motus base and head are made of dark walnut wood and the stem is made of slender brass, which aides in the lamp's soft movements. It is held in place by its own weight and slender stem. The lamp features an integrated, high-powered LED strip with a touch sensor used to power and dim the light.