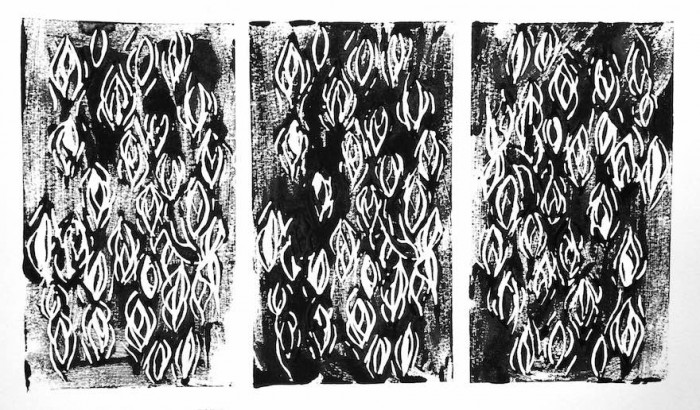 Worldart Gallery's latest exhibition, Ask for What You Want, is by Lady Skollie, Laura Windvogel's moniker. Known for painting watercolours that incorporate evocative pictures of fruit, flowers and the human body, Windvogel produces work that revolves largely around the themes of gender roles, sex, greed and lust.
This exhibition follows a similar train of thought but looks deeper into these themes by delving into the complex inner workings of human desire (real and unrealistic), romantic and sexual interactions.
Ask for What You Want also examines confession as an important theme. Not the kind where you step into the booth and confess your sins to the Padre, but rather one which coerces viewers to look at their own desires more frankly. Windvogel hopes that the works, which highlight her own expectations of these sexual and realistic interactions, will provoke the viewer to do the same.
Ask for What You Want runs from 2 to 30 July 2015 at Worldart Gallery in Cape Town.
"Where Have All the Ladders Gone" by Lady Skollie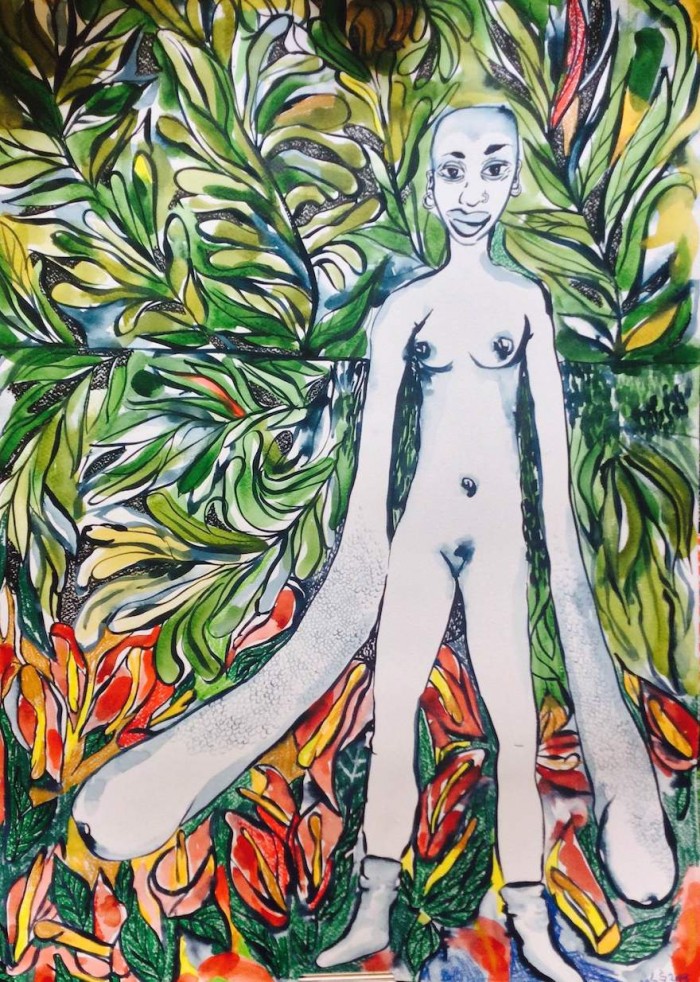 "Artist with Serpent Arms" by Lady Skollie.