For most people, the mention of Kosovo conjures up images of war and political conflict. Landlocked in the central Balkan Peninsula, the disputed territory has for years been defined by the armed war between the Federal Republic of Yugoslavia and the Kosovo Liberation Army, as well as the decade of United Nation administration that followed. In 2008, the nation finally declared independence. Eight years later, Kosovar athletes were able to compete in the country's first ever Olympic games. Scottish-born photographer Jane Stockdale was there to capture their preparation.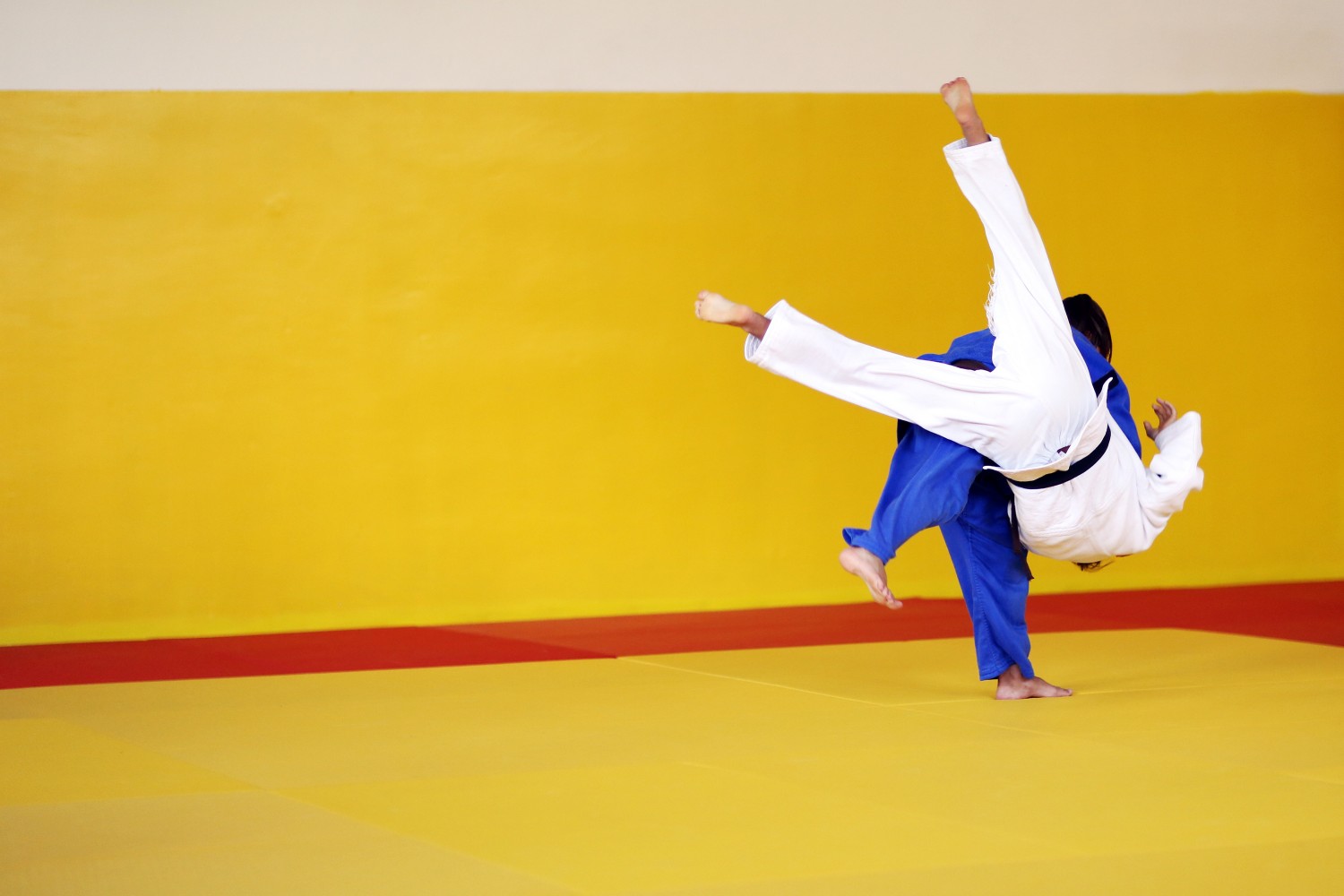 Every four years, the Olympic and Paralympic games provide an incomparable opportunity for countries to exhibit national pride and sporting excellence on a global scale. For their debut, the Kosovo Olympic Committee stretched a humble budget to support eleven athletes. Their entry into the stadium in Rio this past August was the realisation of a 20-year dream and an opportunity for the nation to move their struggle for global recognition onto the world stage.
No stranger to the world of sports photography, Stockdale's career has seen her collaborate with sporting giants Nike and Umbro. She has covered the 2014 World Cup in Brazil and has taken striking photographs of the English National Football team. Her images of the Kosovo national squad are a departure from traditional sports photography as the images focus on the psychological element involved in the preparation for competition. Intensely saturated and beautifully composed, Stockdale is more interested in highlighting the hard work behind the scenes than the moments of glory.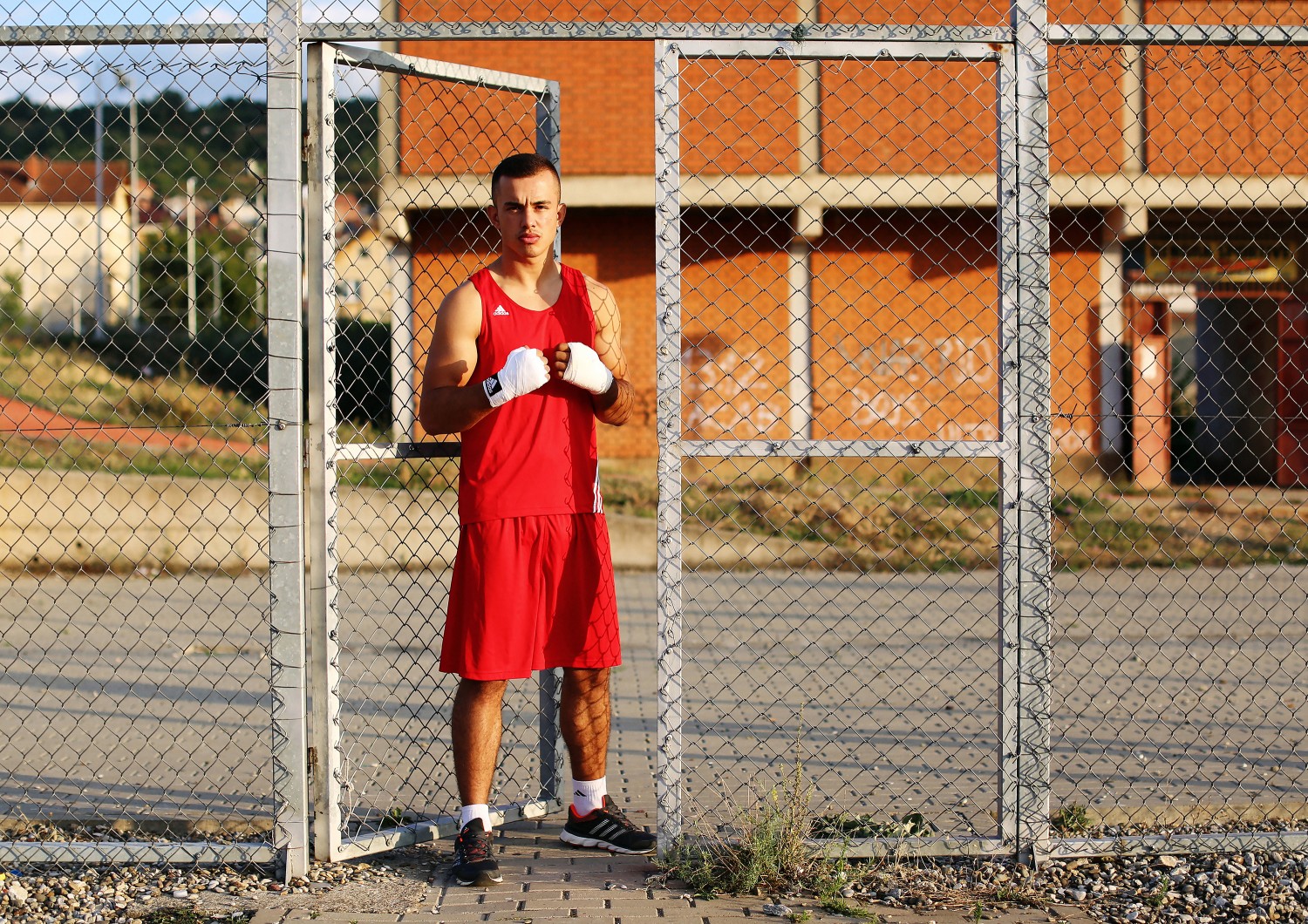 It was a fortuitous meeting with the President of the Kosovo Olympic Committee, Besim Hasani that led to her involvement in the project. "I was in Kosovo on a field trip in 2012 with Cambridge University and met Besim at a BBQ," Stockdale told It's Nice That. "At the time everyone was talking about the London Olympics – but the Kosovo Olympic Team weren't allowed to compete! Besim told me about it and straight away I was curious and inspired by his story. At the end of our chat I said, 'if Kosovo finally gets the right to compete at Rio 2016, I'd love to come back and make a documentary'. We shook on it. I think he thought I was joking but I've been following the story ever since."
In an era where sports photography has become something of an exercise in brand promotion and little else, Stockdale's raw, documentary-style aesthetic is the antithesis. She has teamed up with Jordan Laird and Ian Greenhill of Edinburgh-based production company Something Something to push the project to its full potential. Fascinated by the story of the Kosovar Olympic dream, they agreed to produce a documentary that follows the team's progress.
Stockdale was in Rio this August to capture their big moment. She was there as Majlinda Kelmendi became Kosovo's very first Olympic champion. She immersed herself in their world to properly archive this extraordinary moment in Kosovar history through images that are likely just the beginning of her creative project. As their athletes begin to take centre stage, a generation of Kosovars is being empowered to find new ways to make their country proud.