The Japanese studio, whose name means "to plot for the future" has their finger on the pulse of just about every design avenue.
This comes as no surprise since the global design studio was founded by engineering and design extraordinaires Kinya Tagawa and Motohide Hatanaka.
Tagawa holds a BEng from the University of Tokyo, an MA in Industrial Design Engineering from the Royal College of Art (RCA) in the UK. He was assigned as a visiting professor of the Royal College of Art, from 2015 to 2018, and furthermore he was awarded as an Honorary Fellow following his contribution.
Tagawa's goal is to thread humanity into technology. He believes that while technology has revolutionised the world and greatly advanced our societies, left on its own it can be quite dangerous.
But that is where the magic of design comes into play. According to Tagawa, people look toward design as the glue that brings technology and society together. However advanced and futuristic technology may be, if there is no design to code for usability and aesthetic value, then the technology itself will never take off with consumers.
Tickets for Design Indaba 2020 are on sale now!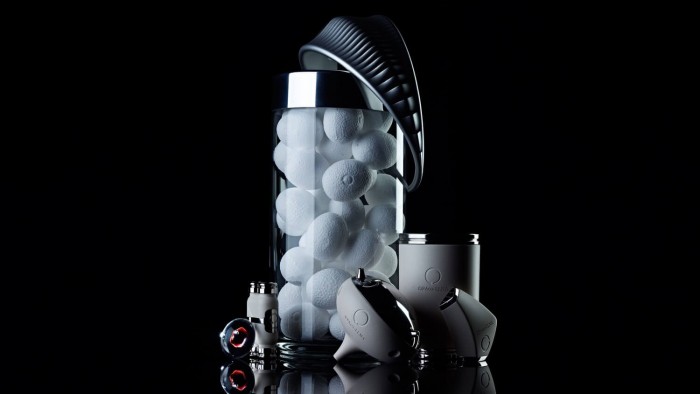 This ideal of threading humanity into technology can be found in the design of The Shenu. Designed as a product of the future, The Shenu is made up of varying artificial organs that acts as a hydrolemic system. The system retains the body's moisture usually lost through normal bodily functions such as breathing or urinating thus revolutionising the concept of the modent waterbottle. Lead by Tagawa, the project was completed by concept developer Kotaro Watanabe, designer Kaz Yoneda, art director Moon Kyungwon and Jeon Joonho and figure artwork completed by Bryan Christie. The project was formally led and developed by Motohide Hatanaka up until 2011.
Design and innovation is at the heart of all that Tagawa and his team create. When tackling a new design project they make sure to integrate whatever new technology is available into their projects. While they believe that one should use technology responsibly, it is still at the heart of all human innovation.
Having their finger on the pulse of just about every design avenue is the blueprint of the design studio that Tagawa wanted to create with his studio.
An example of this can be found in the design of the Moon Exploration Rover. The design challenge was set out by Google Lunar to HAKUTO, a Japanese group of experienced space professionals. The challenge was to complete and successfully land an exploration rover on the surface of the moon. Coming on as a support company, Takram put together a team made up of Hisato Ogata, Seitaro Taniguchi, Sho Tanaka and Yuki Shinohara. Together with HAKUTO, they created the HAKUTO Flight Model.
"The Takram directors and I wanted to create the prototype for a design studio of the future, blending disciplines in a very different way compared to the corporate studios of the past. We needed to reinvent the design process...to create a model that we could offer to future designers in order to evolve the industry," says Tagawa in an essay published in 'Medium'.
Adding, "Advice that I usually give to students or practitioners in design and engineering is: Do experiments, make prototypes, and try to create new things for yourself, other designers, and everyone else."
Tickets for Design Indaba 2020 are on sale now!
Read more on our Design Indaba 2020 speakers:
Ibrahim Mahama on the optimism in our failure
Natsai Audrew Chieza is pioneering new models for design and technology that are driven by ecological thinking
Sunny Dolat is opening up space for a more nuanced discussion on African fashion