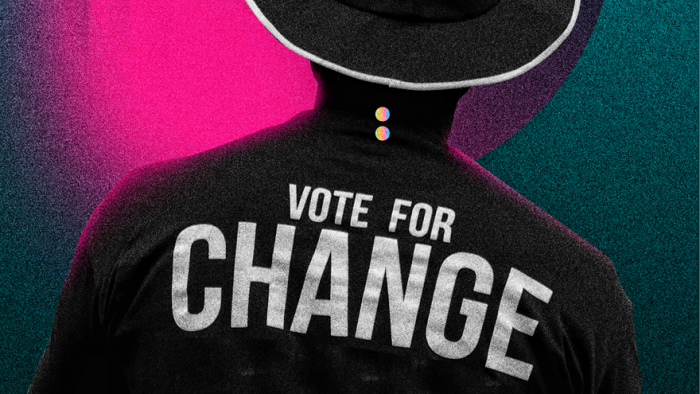 As South Africans head to the polls to vote in the national and provincial elections, we take a look back at Kgodisho Mowa's work, which seeks to counter the political apathy amongst the country's youth.
Jazz legend Gil-Scott Heron probably made one of the most iconic protest songs when he made The Revolution Will Not Be Televised. It has inspired generations of artists across different fields including, most recently, Joburg-based visual artist Kgodisho Mowa.
Originally from Ga-Mphahlele in Limpopo, the self-taught graphic designer and art director recently released a collection of colourful posters that use photography and vibrant collages.
"Through my search for old music, I bumped into Gil-Scott Heron's pieces. I had been conceptualising this project but hadn't settled on a title yet. A particular song started playing called 'The Revolution Will Not Be Televised' and it seemed perfect for what I was doing," he says.
He says the series is about bringing political issues to the forefront in a way that is relevant and relatable to the youth, "and hopefully, their own curiosity will kick in. On the other side of the coin, people should know that we ought to shine a light on the activists who do put their lives and livelihood on the line to affect positive change on the streets," says Mowa.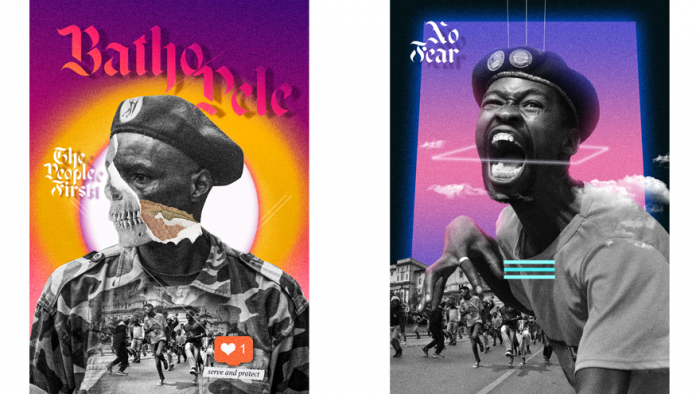 The importance of protest art in politics is central to what Mowa aims to convey in this series. Similar to Design Indaba Conference 2018 speaker Edel Rodriguez's caricatures of Donald Trump and Vladimir Putin, Mowa takes a colourful and unusual approach to the political landscape that he observes in South Africa.
However, while Rodriguez's artworks are original illustrations, Mowa's work is anchored by photography. The designer collaborated with local photographer George Kambwiri on this collection, another creative from Limpopo.
Mowa hopes his designs will act as a trigger against political apathy among young people. He wants more kids to take interest in the way policies are shaped and applied to our society. Aesthetically, Mowa drew inspiration from the colours of three indigenous tribes of Limpopo, namely VhaVenda, VaTsonga and the Bapedi people. Their vibrant patterns are translated into bright geometric shapes in each poster which are mingled among the layered images for a surreal effect.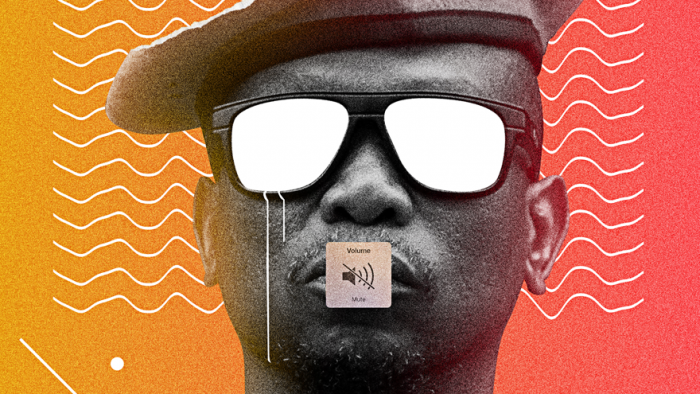 "I thought collage would be the best way to meld these ingredients together," he says. "These posters are telling a story of diversity and how our differences can inspire change. That is why I used protest images, which were shot by the talented George Kambwiri. The main message behind these photos is that day by day, countless people are fighting for equality and fairness, and fighting for broken promises by the government, but they don't get the spotlight they deserve."
Without identifying a particular conflict or taking one side of an argument, Mowa deploys imagery that is pertinent to everyone with regards to having their voice heard and participating in fair democratic elections.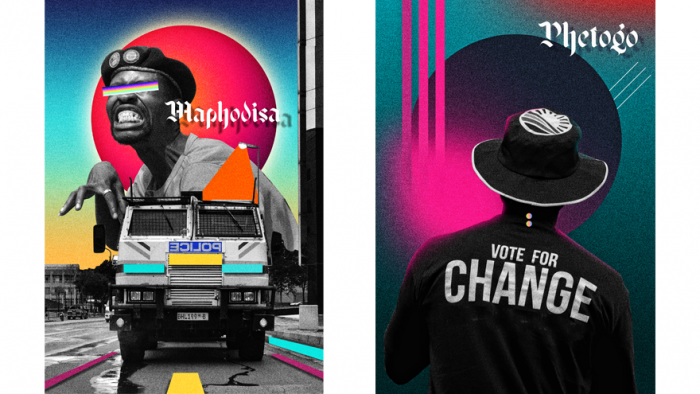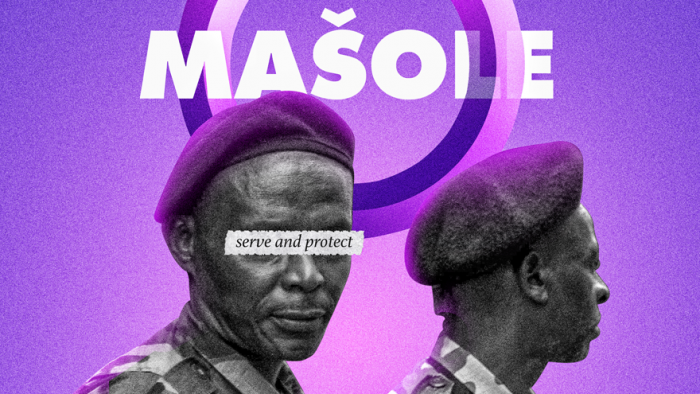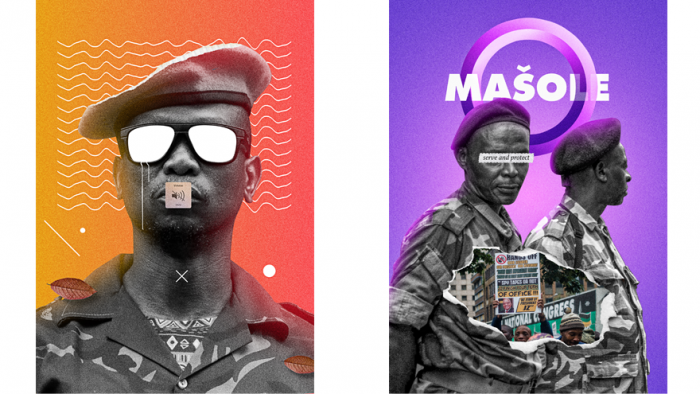 Watch the Talk with Edel Rodriguez