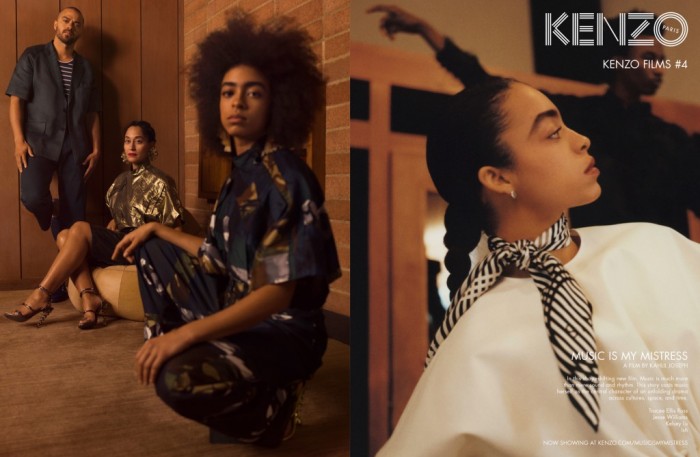 The warm and vibrant Music is my Mistress by Kenzo Clothing is a short film that depicts how music is much more than merely sound and rhythm. The film stars the brand's Spring/Summer 2017 campaign actors Tracee Ellis Ross and Jesse Williams, and musician Kelsey Lu and is directed by Kahlil Joseph.
Search and chase is the hovering theme of the film. The story casts music herself as the central character of an unfolding drama across cultures, space and time. Naturally, the film was accompanied by visuals from Kenzo's SS17 collection.
Kenzo's creative directors Humberto Leon and Carol Lim worked with Joseph, who also directed Beyoncé's Lemonde, to create harmony between the visual styles of music videos and movie trailers.
The film can be viewed as more than a campaign ad. Brands are becoming more socially conscious and the brand's statement is clear. Ross and Williams are very vocal about issues facing people of colour. Casting them shines a light on the issues people of colour face in fashion, film, music and the world in general.
Watch the short film below