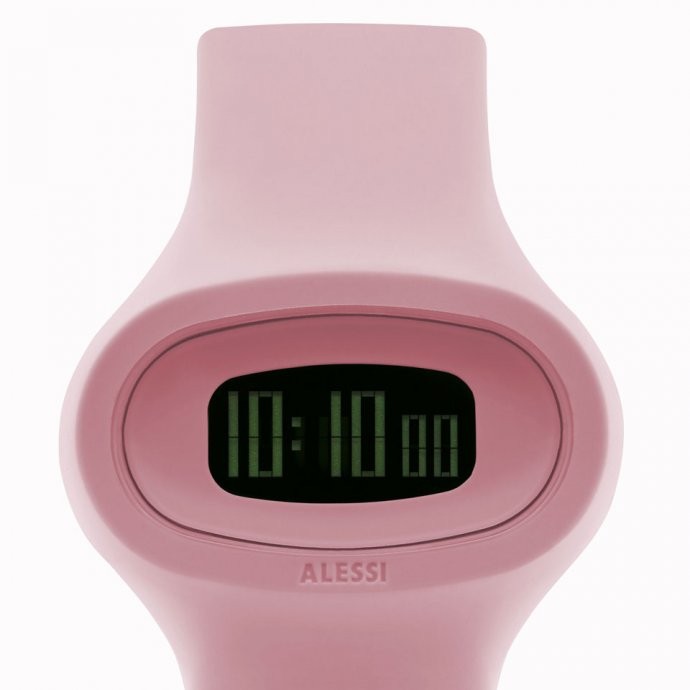 Jak by Karim Rashid for Alessi.
Karim Rashid has designed his second watch for Italian brand Alessi.
Jak is noticeably minimalistic with an oval face and digital display. Made from polyurethane, Jak has a backlight and a button that allows the wearer to switch the display between date and time.
Jak is available is green, pink, white, purple, grey and black.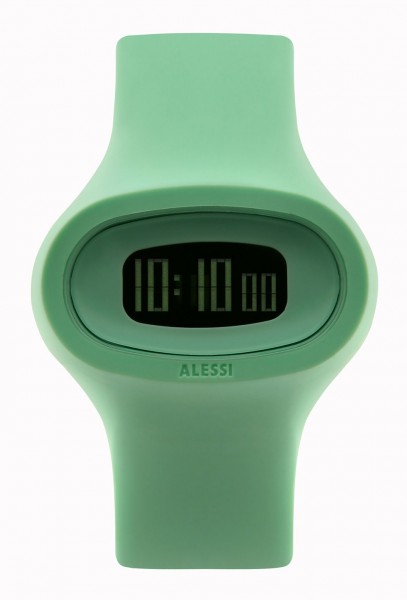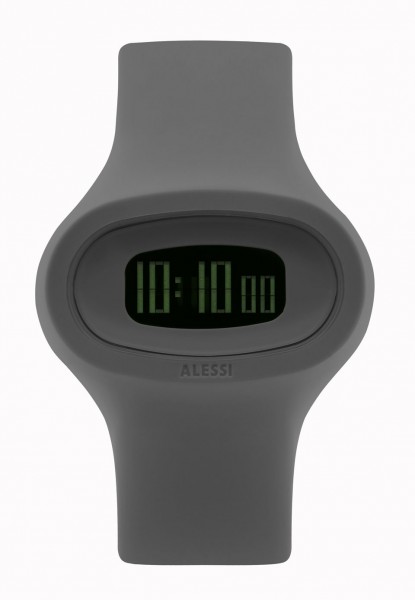 Watch the Talk with Alberto Alessi