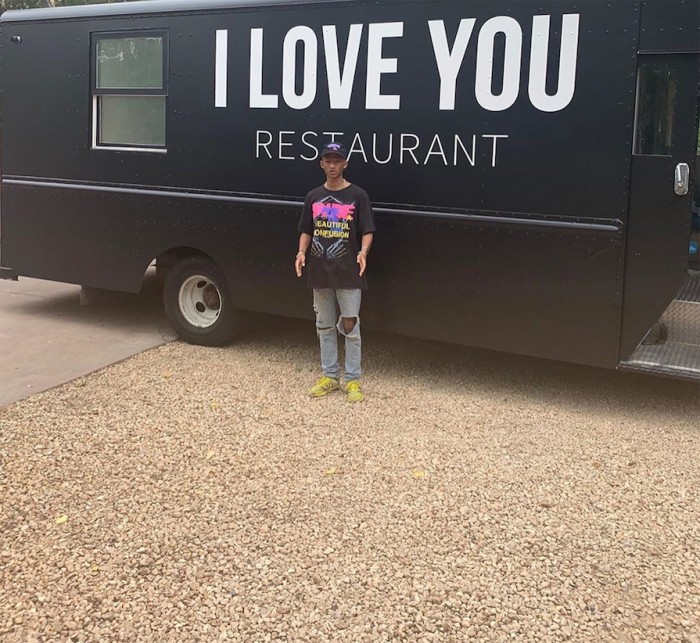 Jaden Smith holds many titles including musician, actor and activist. In his 21 years on earth, Smith has become a force for good due to his environmental activism, his work with underprivileged communities and his creativity in music and fashion.
For his 21st birthday, Smith launched a free vegan pop-up truck, called I Love You Restaurant. It made vegan food freely available to homeless people in Skid Row, a part of Los Angeles where a high number of residents are homeless.
In an Instagram he stated that the movement is all about helping people in need and also bringing awareness to the growing homelessness statistics in the United States.
If you've been following Smith's career you would know that this is not the first time he has tried to draw attention to a social issue.

Last year Smith announced that he would be installing a water-filtration system in Flint, Michigan, which will be able to clean up to 10 gallons of water at once.
The entire process takes up to 60 seconds and will be completely free to the public for use.
The project is in Flint because the area has been having an ongoing water crisis has since 2014. Officials found high levels of lead in the city's water after a switch occurred in water suppliers. Due to the insufficient water treatment, 12 people died and over 80 people had their health seriously affected.
City officials have yet to fully contain the problem, leaving its citizens without clean drinking water to date.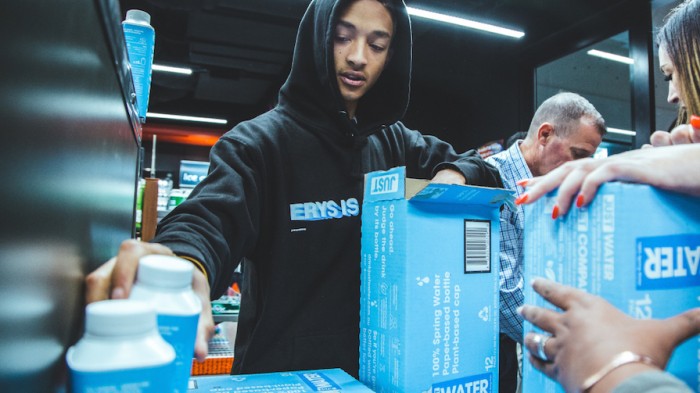 Another water project Smith launched was the Just Water company in 2016. The environmental initiative focuses on producing sustainable spring water.
For Smith this company is about creating a product that does not contribute to greenhouse gas emissions but instead reduces the carbon footprint. Just Water does this by making the bottles in which the water is packaged from recycled paper and plant-based plastic.
Each recyclable bottle consists of 82 per cent renewable resources and sells for under one dollar. They are able to reduce carbon emissions by 74 per cent compared to the standard plastic water bottle.
"The goal was to create a way where consumers could have an alternative way to vote with their dollar. In this case, they are voting for ethical water harvesting, less fossil fuel input into the packaging, and in turn, a lower product carbon footprint," said Smith in an interview with Teen Vogue.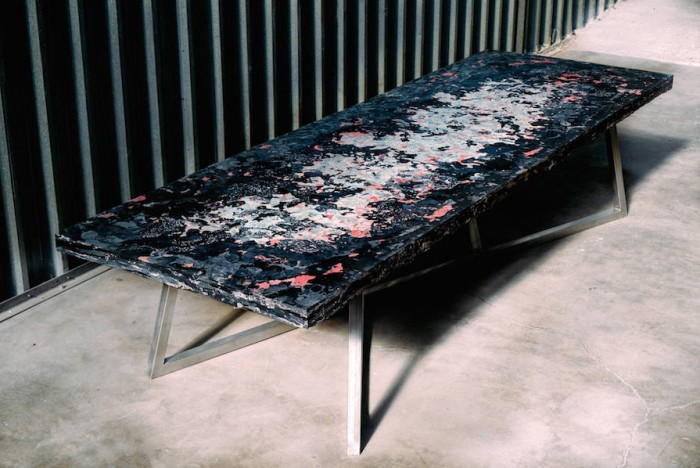 Smith also recently collaborated with Design Indaba speaker Dave Hakkens. He who founded Precious Plastic, a global community of people who work together to fight the largest waste contributor: plastic waste.
Smith reached out to the company to create a conference table made out of recycled plastic.
The table was completed and unveiled to the public at the Environmental Media Association (EMA) conference in LA, California.
The table was made out of discarded cups, CD cases and the inside of fridges. They were all shredded together into small flakes through a process Hakkens and team pioneered. The outcome was a marble-like conference (above) table that took three weeks to complete.
You can watch the process below:
Read more:
Dave Hakkens on tackling the planet's waste
Dave Hakkens on his mission to help people fight plastic waste worldwide
From scrap to robot: This unlikely creation is one man's livelihood