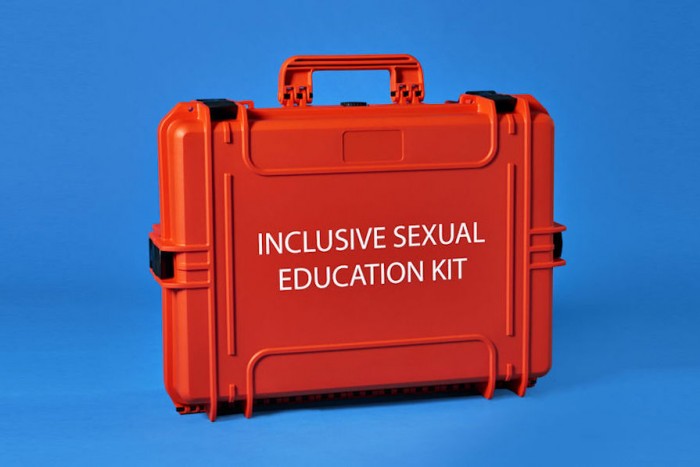 Central Saint Martins graduate, Jack Newbury presented the UK's first ever first inclusive sexual education kit which included the LGBTQ + community during his 2019 Antenna talk.
The activist, community based designer and maker was inspired by the curriculum surrounding sex education and how it does represent the LGBTQ + community, other types of sexual practices and excludes any teaching of non-monogamous relationships.
"The problem with this is that if we're not being inclusive we're actually denying those students who are already underrepresented and unfortunately LGBTQ + community is at the forefront of this," he explains.
With his inclusive sexual education kit, Newbury included materials, tools and information to help educate kids about sexual pleasure, practices, consent, gender, identity and body image.
"I want to break all the taboos around sex ed. I think it's something that is really important in our life which we're not speaking about. This is something we need to be open about and discuss with people ," he explains.
"Ultimately my goal here is to see that every student can access information or education that addresses their personal needs that actually gives them a voice and allows them to be heard."
This talk is part of the third antenna conference, a collaboration between Design Indaba and the Dutch Design Foundation, which recently took place as part of Dutch Design Week.
Find out more about Antenna.