Designed by a team of students from the Cork Institute of Technology in Ireland, a new safety device designed to prevent work fatalities was recently named a winner in the Irish division of the prestigious James Dyson Award. Called the HydroFLOcean (H-FLO) device, it is designed to free its user from a sinking attachment.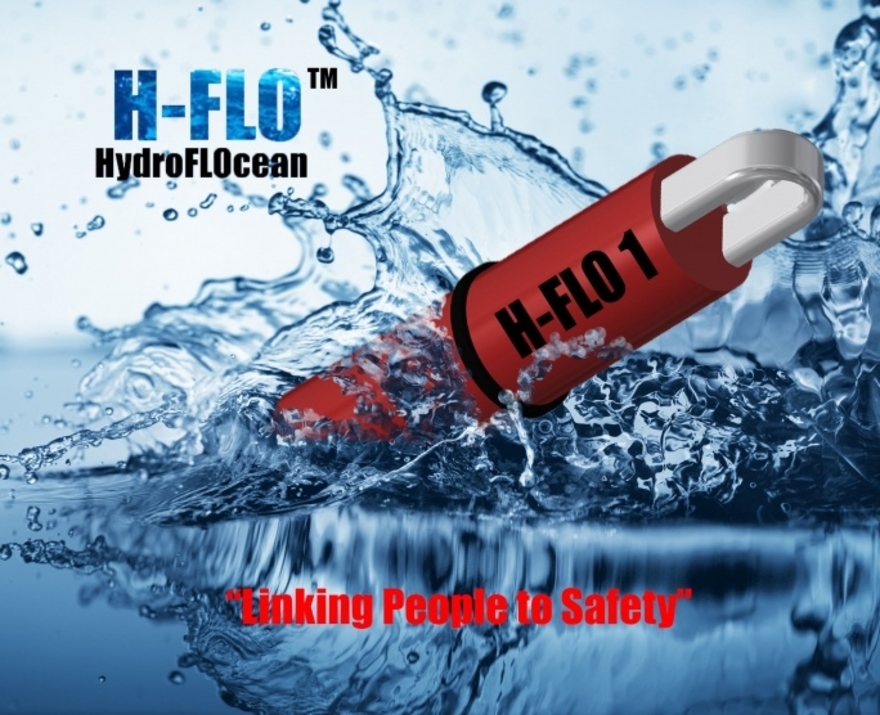 The device was inspired by a 2015 accident in the city of Limerick, where maintenance workers TJ O'Herlihy and Bryan Whelan were killed after their work platform collapsed and plunged from the Thomond Bridge into the River Shannon. The men were attached to the platform when it was submerged and drowned when they were unable to free themselves from their harnesses.
"It had only happened a couple of weeks before college started back, so it was pretty fresh in our minds," project manager Arran Coughlan told the Irish Examiner. "We were tasked with coming up with an innovative device, and it all took off from there."
Coughlan lead a team made up of his fellow Cork Institute students Shane O'Driscoll, Gerard O'Connell, Kelly Lane, George O'Rourke, John Harrington, Jason Shorten, and Kacey Mealy. The eight engineering students set to work developing a device that would separate the worker from the platform in the event that it plunged into a large body of water.
Made up of two cylindrical metal shafts connected with a steel pin, the H-FLO device is attached to the worker's harness on one side and to the maintenance platform safety cable on the other. When submerged in water, a gas canister is activated, forcing out the connective steel pin and splitting the harness in two. This split successfully separates the worker from the platform.
Shortlisted along with four other entries for the James Dyson Award, the life-saving potential of the students' rigorously tested prototype will be celebrated on a global scale when they go head to head with 22 different countries for the grand prize of €35,000. The team also hopes to find new markets – such as the automotive and marine industries – wherein the H-FLO device can be properly utilised.