Jalpa Shah's illustrations are a reflection of her happy disposition and outlook on life. When the young applied arts graduate is not working as a visualiser for Ogilvy & Mather in Mumbai, she finds time to indulge in personal projects.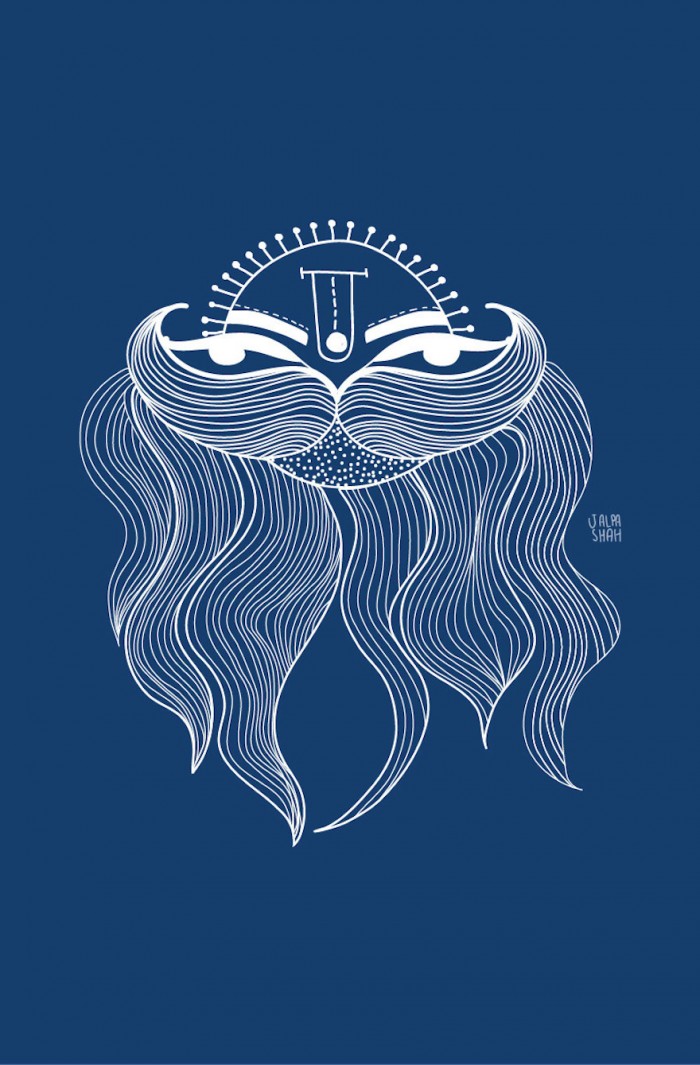 Her latest project, Monday BLUdle is a series comprised of playful drawings, which Shah creates every Monday to lighten up everyone's blue mood.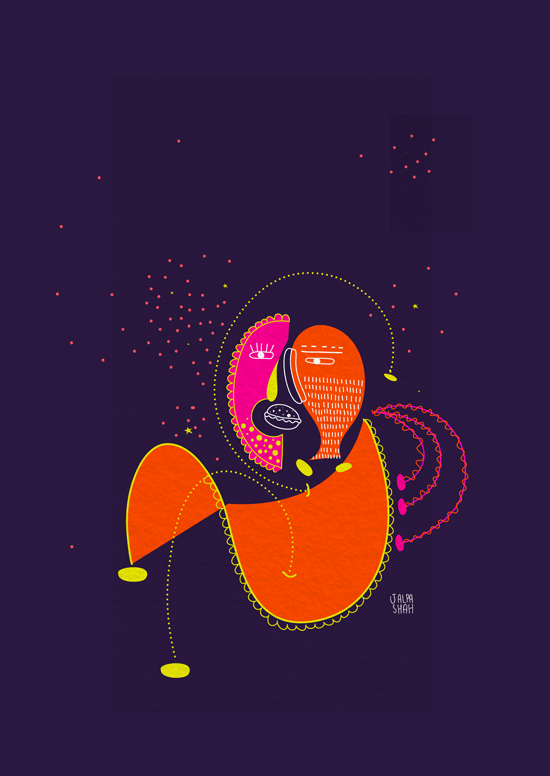 I like creating stuff for myself, which has no restrictions, no briefs or limitations – it's more like your own baby, says Shah.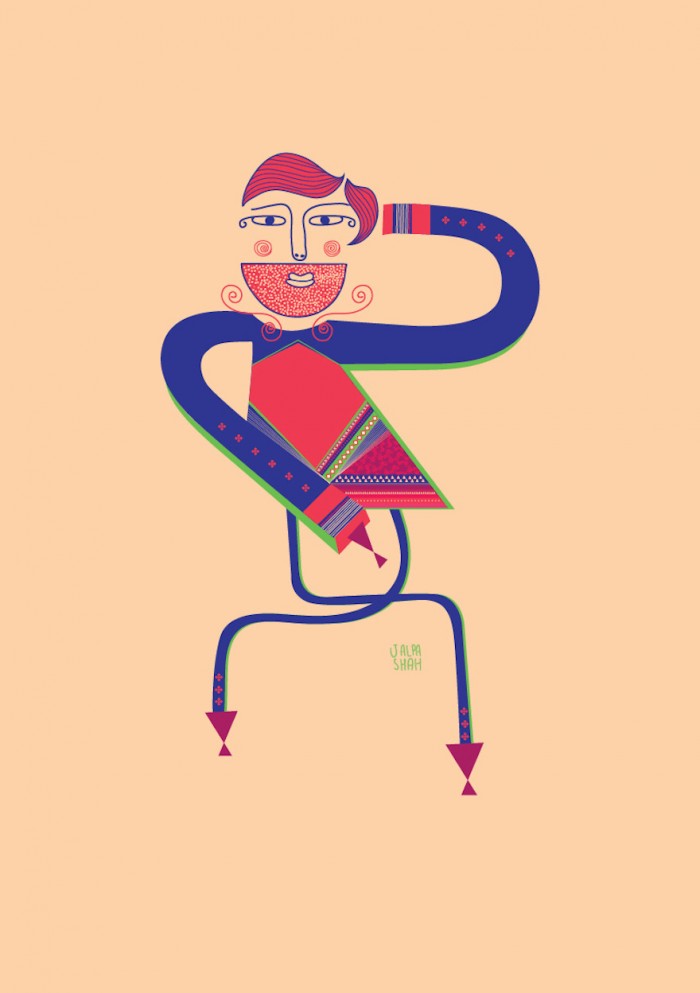 The bold and quirky Monday BLUdle illustrations incorporate bright, stark colours, shapes and geometric patterns. Before the illustrations are digitally formatted, Shah creates each piece with a standard pencil and paper, which she says helps her "draw more freely." Her meticulous approach to the drawings requires careful attention to "every detail and colour combination."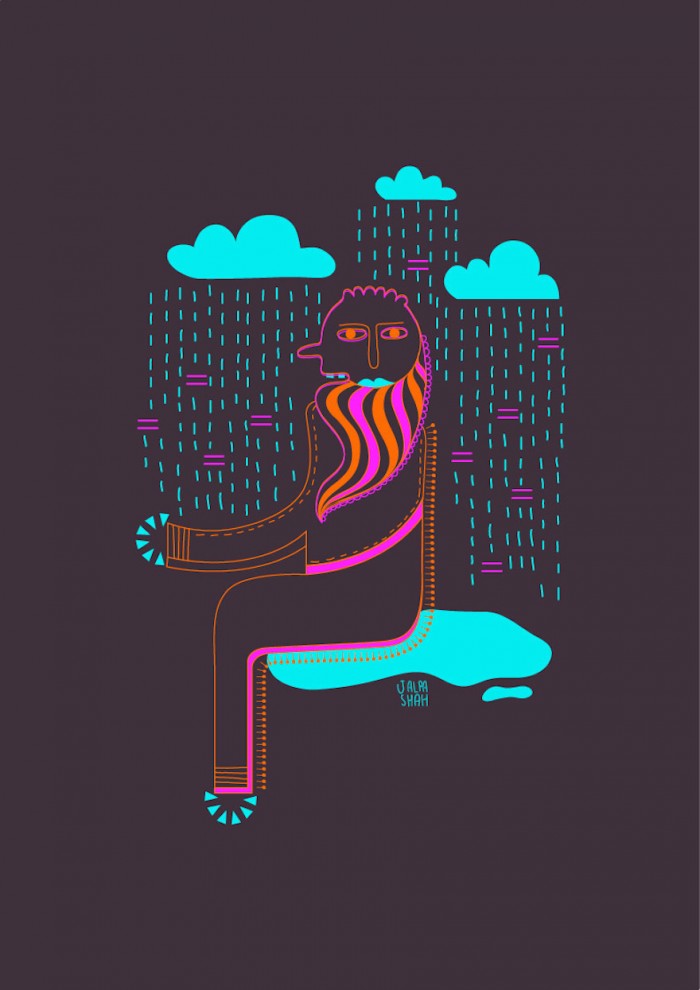 Shah admires illustration greats like Stefan Sagmeister and Paul Belford, but she is inspired by her immediate surroundings and looks to her dynamic city for ideas: "Most of the time I like sitting in a busy place, lost amongst all the bustle of commuters."
The inspiration for "Shitty Selfie", which is part of the Monday BLUdle collection, came from a personal experience on a train: "I was travelling on a local train when I saw people sitting on the railway track (with their backs to the train) and pooping. To my surprise, I noticed they were taking selfies."