The fashion industry rarely caters for differently-abled people. The lack of adaptive clothing can affect the lives of differently-abled people in unexpected ways and limit their independence. Grace Jun is the Executive Director at Open Style Lab where they focus on fashion design with a social impact. They create innovative clothing through assistive technologies and user-centred design.
One of the products they've created is the Rayn Jacket. The ergonomic and waterproof jacket was inspired by wheelchair users but designed for people of all abilities. The jacket provides complete coverage in the rain, which means there's no need for an umbrella or extra material.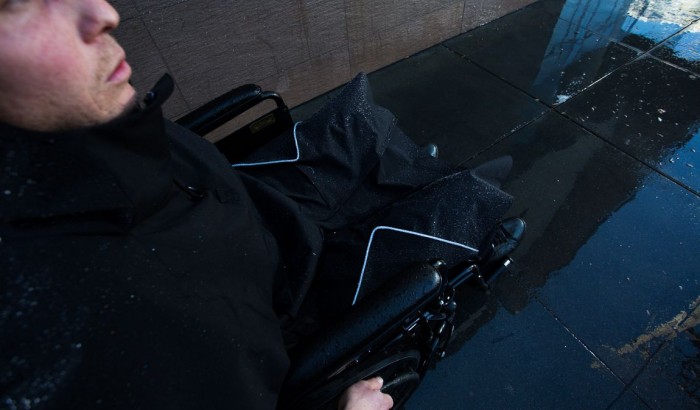 The jacket is named after Ryan DeRoche, a wheelchair user who could not find a rain jacket that would protect his lap from the rain. It also took him a strenuous five minutes to put a normal rain jacket on, which sometimes forced him to either not wear a jacket, or to keep it on even when he felt too warm after entering a space.
The new jacket looks like a hoodie in accordance with the personal style of DeRoche. It takes only one minute to put on and easily slips over the arms and zips at the back with a zipper tether or the help of a friend. The difference is that the hoodie pouch doubles as a lap cover that is easily deployed in the rain through a simple two-step folding mechanism. Other features of the jacket include breathable fabric, a back vent that allows for better temperature regulation and additional zipper loops and magnets that make the mechanisms easy to manipulate.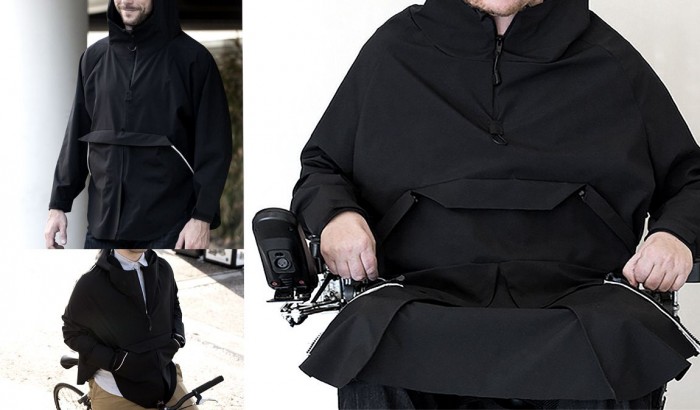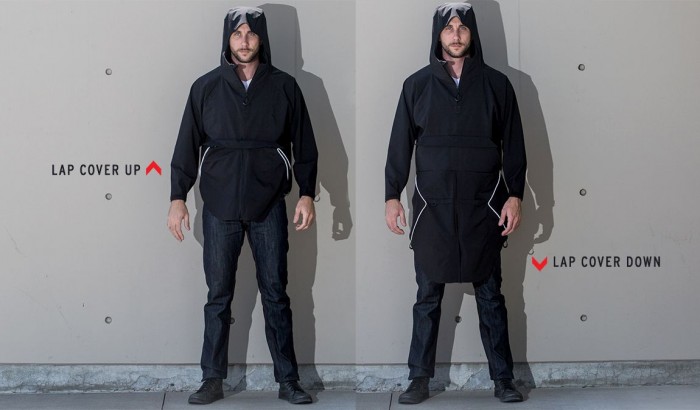 The jacket can improve the lives of all people, especially those who need it most. The jacket has been picked up by San Francisco-based brand Betabrand and is sold through their online store.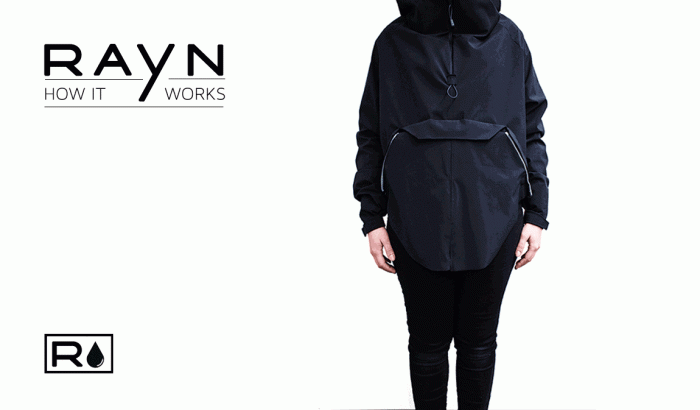 Grace Jun is a 2017 Design Indaba Global Graduate. See the lineup.