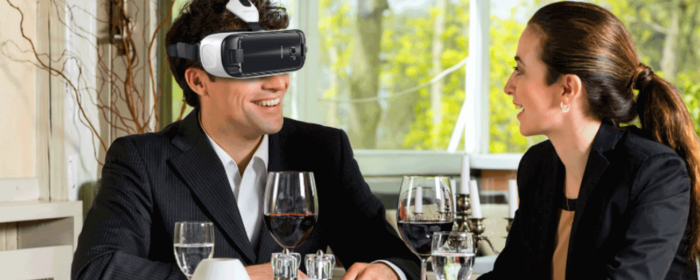 The future of fine dining could be switching to a different environment with every plate. According to Samsung's Business Insights page, restaurant-goers could enjoy the first course of the meal in the gardens of Tuscany before heading underwater to eat the main course surrounded by dolphins. This wouldn't be achieved with the help of a private jet and a swimsuit, but rather Samsung's Virtual Reality headset.
Samsung says its cutting edge virtual reality technology is a perfect fit for restaurants because the establishments would be able to create an entire sensory experience, not "just serve a plate of food."
The international technology giant maintains that the food should remain the focal point of the experience and the virtual model designed for the meal would only serve to enhance the diner's experience. "Both the overall experience and the food should be drivers for all the other artistic and technological decisions for the event," wrote the company.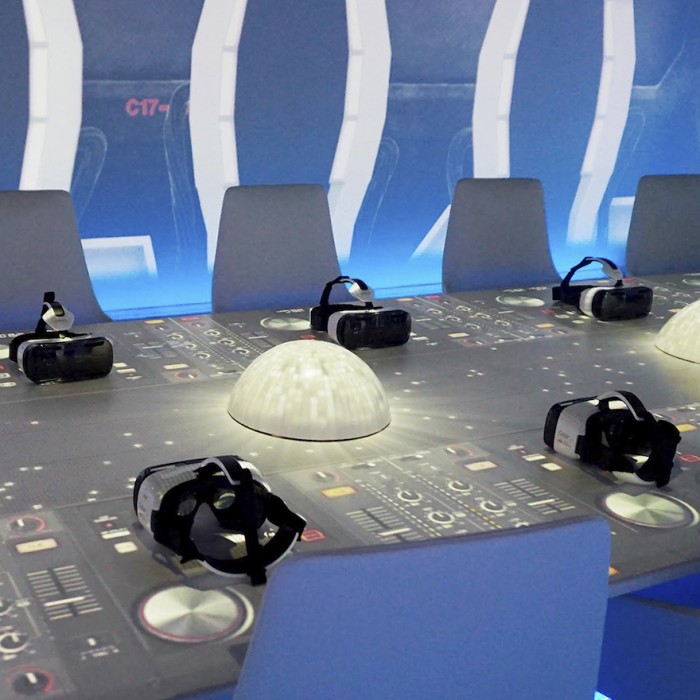 The idea has received criticism since Samsung made its culinary aspirations public in January this year. A number of publications have questioned whether strapping a device to one's face is really the experience restaurant-goers are after and whether the reality of dining with a partner or friend needs to be "enhanced" by virtual reality.
But, according to Samsung, the concept might be closer than we think. It reports that Sublimotion, along with award-winning chef Paco Roncero, recently hosted their second virtual reality event using this technology at the Hard Rock Hotel Ibiza. The concept earned Sublimotion the Best Innovation in F&B award at the Worldwide Hospitality Awards in 2014. It has been described as the most expensive restaurant in the world.