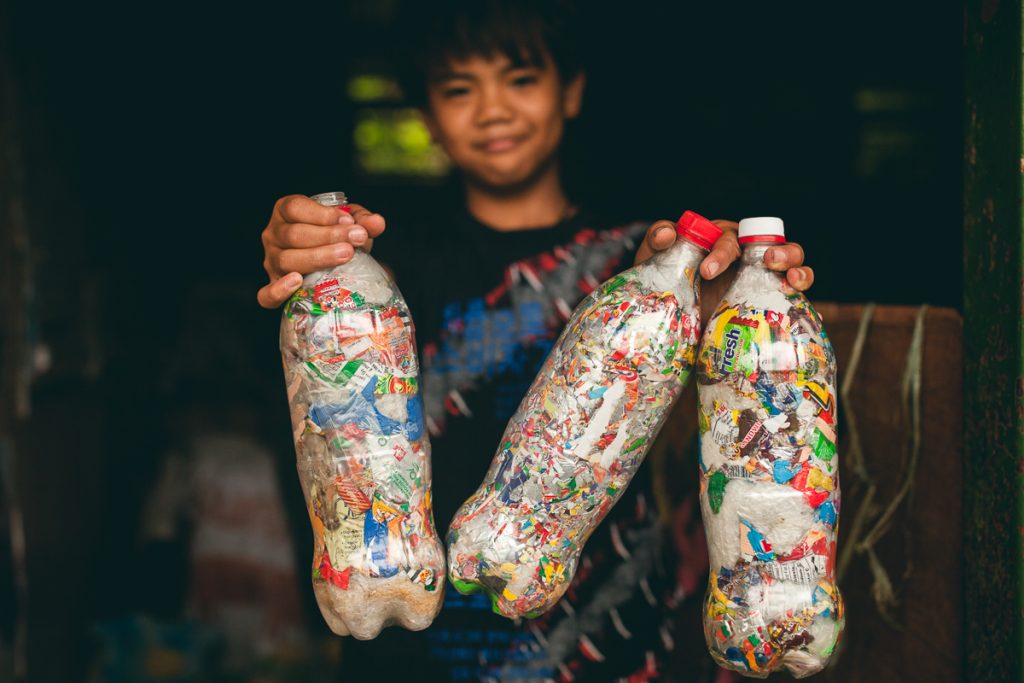 In 1990, Nukuzola Dlamini decided that the many children she saw roaming between the shacks and rubbish heaps in Joe Slovo – an informal settlement in Langa, Cape Town – needed a safe place to call their own. Today she is the founder of the Masikhululeke Educare Centre which provides three pre-school class for 100 kids in the area. This month, the local community, along with support from Waste-Ed, Cobute and local radio station 5FM, will be joining forces to update its structure using Ecobricks.
Originating in South America, the Ecobrick system is a simple one. Plastic bottles are filled with un-recyclable material like sweet wrappers, straws, and chip packets to create reusable building blocks. Part of a project called 'The Building of', the Masikhululeke Educare initiative aims to raise awareness on plastic pollution and ways to reduce it by hosting a 'cleanup drive' during which these Ecobricks will be built at the source and subsequently donated to the centre.
By bestowing value upon what would otherwise be seen as useless, the Ecobricks represent a system of zero waste and greatly contributes to the reduction of waste that would ordinarily end up in a landfill. While it's by no means a 'catch-all solution' to construction wastage, according to Waste-ED founder Candice Mostert, "It helps us identify and connect with materials that are considered valueless and helps us to reconsider our design and consumption process as a society."
In order to complete the much needed storage structure proposed for the Masikhululeke Educare Center, 2000 Ecobricks in total will need to be produced, while more donations will be required for other building elements like roof, windows and doors. For more information on how you can contribute to this green building project, contact The Building of team on their Facebook page or via email at clotilde@cobute.co.za and candice waste.ed@gmail.com
And if you're in Cape Town, the 'Big Cape Town Clean Up' will be held on 18 February 2017 from 12 until 2 pm at the Community Hall on 31 Mhlontlo Drive, Joe Slovo Park.