Rui Sun is an industrial design graduate of Central Saint Martins art school in London, England. Wanting to show that mental wellbeing is equally important as physical health, she has created the Emotional First Aid Kit, a toolbox for people caught in stressful situations.
The Emotional First Aid Kit consists of five distinct products designed to soothe the user's experience through the body's senses. Using restful colours as an index, the toolkit contains the Indigo Third Eyeglasses, Green Meditation Stethoscope, Purple Breathing Mask, Yellow Confidence Booster and Blue Stress Buster.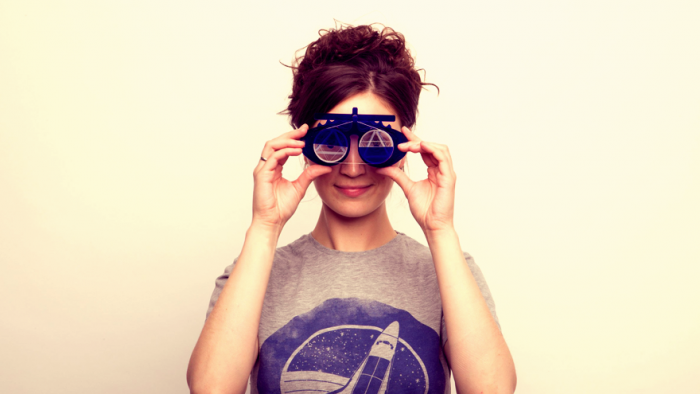 The Purple Breathing Mask is imbued with calming aromas, bringing comfort through the nose. The Indigo Third Eyeglasses serves as a literal reminder to see life from a different, blue-green-hued perspective. The Green Meditation Stethoscope urges the user to slow their breathing down and the Blue Stress Buster is a small speaker that turns liquid ink into a pleasantly pulsating sight.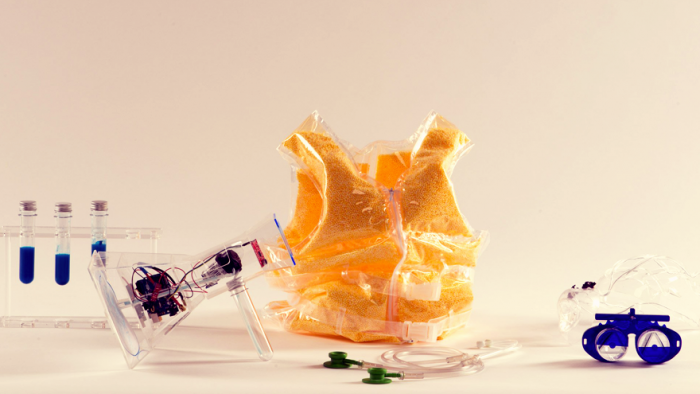 Though these products have a novel nature, the Emotional First Aid Kit is an expression of society's relatively recent increase in conversations about mental wellness. Projects of this kind can turn back the stigma of illnesses of the mind and Rui Sun is one of many designers who are interested in addressing the imbalance between the attention given to physical injury and that of emotional health. Could the Emotional First Aid Kit become a commonplace addition for the home or workplace?