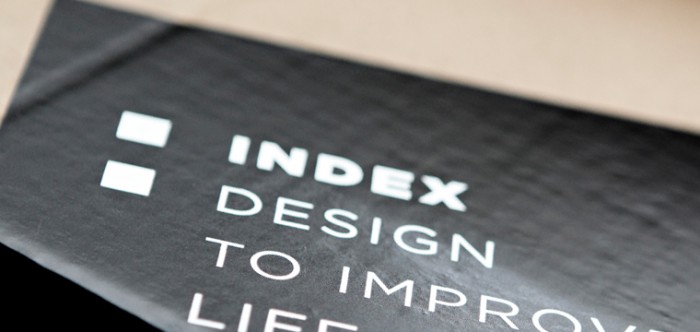 The biennial INDEX: Awards, an initiative of the Danish government, calls for design that improves life.
With the mandate and theme of "Design to Improve Life", the INDEX: Awards is the biggest design prize in the world.
A total of €500 000 is allocated to five winners, with entries coming from multiple design disciplines.
Some of the global challenges key to improving life have been identified as education, empowerment, energy, environment and climate adaptation, food, government, habitation, health, lifestyle, mobility, money and new value, and water.
The 60 finalists – chosen by a globally-representative jury, including Design Indaba founder Ravi Naidoo – "provide a unique overview of the dominant trends and the latest innovative solutions created by designers to address global challenges".
The complete list of finalists for the 2013 INDEX: Awards can be found here.
Here are the highlights, looking at six specific global challenges namely food, money and new value, environment and climate adaption, mobility, lifestyle and education.
The global challenge of food
Sustainable production, distribution and consumption are some of the key considerations around the global challenge of food. Solutions in this category for the INDEX: Awards 2013 included new farming and fishing methods, as well as looking at ways to reduce food waste.
One such waste reduction idea is Fresh Paper from India/USA. A simple sheet of kitchen paper is treated with an old Indian mixture of spices. Wrapping this paper around fresh produce helps to keep the food fresher for much longer, ultimately reducing waste.
Other notable submission is this category include WikiCell, LEPSIS:The Art of Growing and Beyond MeatTM .
The global challenge of money & new value
In the wake of a global financial crisis a need has arisen for designers to tackle the issue of money and its new value.
The M-PESE submission, for example, is a mobile-based money transfer and micro-finance service from Safaricom and Vodacom, which sets new global standards for banking and helps the 62% of adults living in Asia, Africa, Latin America and the Middle East who are currently financially unserved.
Other nominations in this category include RecycleMatch, Skillshare and CrowdFlower.
The global challenge of environment & climate adaption
It's been estimated that the cost of climate adaption will exceed $100 billion per year between 2010 and 2050, highlighting an urgent need for solutions that address this problem.
The Rabalderparken finalist is the world's first combination of rainwater drainage and a skate park addressing the changing climate, as well as obesity among youngsters.
The global challenge of mobility
Issues of mobility include looking at ways to create sustainable means of transport for people, as well as goods.
Projects like Bespoke Fairlings and the Wilmington Robotic Exoskeleton consider individual mobility, while in the arena of collective mobility Daan Roosegaarde's Smart Highway is among the finalists.
Roosegaarde's project, which he also presented at Design Indaba Conference 2013, uses technology to show motorists if a road is icy and wet. The Smart Highway also has a dedicated lane for charging electrical cars and street lamps with solar power.
The global challenge of lifestyle
In the same way that cars, computers and cellphones have come to change our lives, the lifestyle aspect of the INDEX: Awards looks at examples of products or systems that have the same potential.
Like the much-talked-about Google Glass, a computer built into a pair of glasses making augmented reality a part of daily life.
There's also the MakerBot Replicator™ 2 3D Printer, a new step towards the day where we print our products at home. And the Raspberry Pi, a computer the size of a credit card ensuring children's knowledge of coding which will be paramount to master in the near future.
The global challenge of education
The issue of education is addressed from different angles in INDEX: Award 2013 submissions.
The Typeface Dyslexie is a typeface designed by a dyslexic graphic designer potentially enabling those with dyslexia to read, while the Coursera: Learning without limits is bringing online, Ivy-league education from the world's best teachers to millions globally – for free.
Watch the Talk with Daan Roosegaarde