We recently returned from a revelatory trip through the coast of the west African country of Ghana. Arranged by e-commerce platform Indelibl, the tour sought to expose African artists in the diaspora to some of the most significant cultural and historical sites, to culminate in works inspired by the journey.
Indelibl is at the intersection of arts, business and culture. Established by founders Edwin Otta and Adetayo Jinadu as a way to promote the work of black and African artists, a core part of its mission is also to make art more accessible to people of various backgrounds.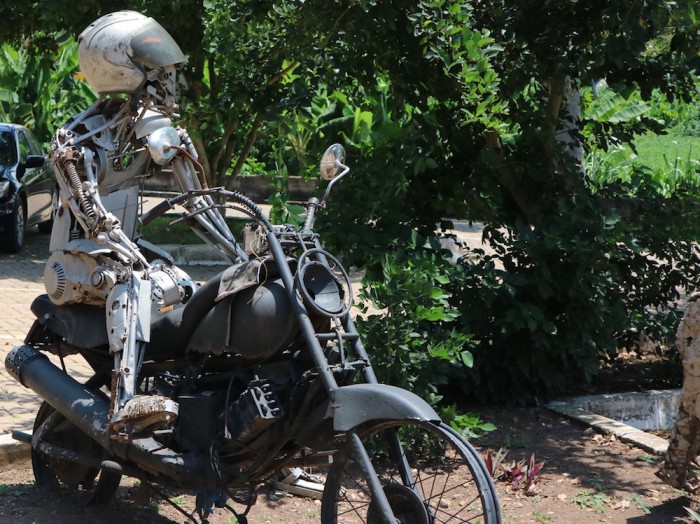 How does one go about making a traditionally highbrow concept such as art more accessible? Otta and Jinadu built an e-commerce platform that makes it possible for artists to expose and sell their works in ways beyond being a painting on a wall. Part of the concept is to extend art from the gallery space and into a lifestyle, as can be seen in items such as clothing, bags and a range of accessories.
Along with this greater purpose of exposing African art and providing support for artists, Indelibl also hosts exhibitions, workshops and pop-ups as a way to entrench some form of community around the cause and the business of African art.
Furthermore, each purchase on the platform contributes to the Indelibl Kids Foundation, an annual art camp held in Ghana, benefiting in excess of 400 kids.
Operating from the Netherlands and now in full swing, the business has diversified to include more ways of enacting its purpose. This is what brought us to Ghana.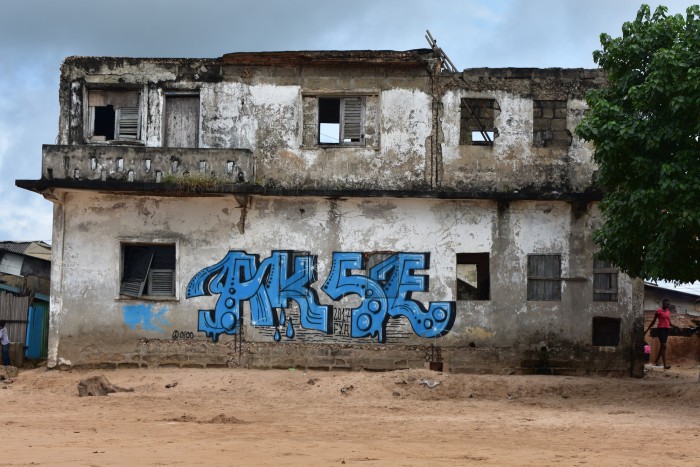 The Indelibl Residency Programme and Discover Tour brought together artists from the United Kingdom, United States and the Netherlands respectively, to reflect and reconnect with Ghana's rich cultural heritage. With the aim of provoking conversations on identity, place, migration, history, the programme also sought to inspire unique works drawn from these experiences.
The month-long Residency hosted Edward Ofosu (UK), Damon Davis (US) and Lawrence Kwakye (Netherlands), three artists engaging with their own identities and Ghana's place in it on the Discover Tour.
While Ofosu painted Ghana's coastal landscapes as we went along, Davis and Kwakye used a range of a media to document their perspectives of our experiences.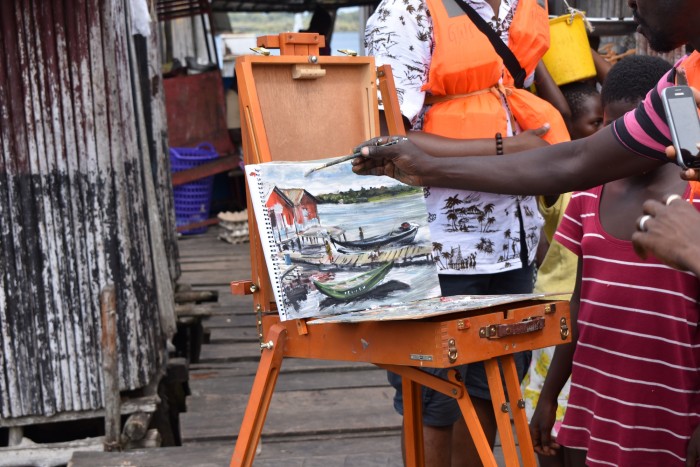 From traditional art forms, to Ghana's unique cultural nuances, and the traumatic history that we all share: slavery, these were the factors that shaped the outcomes of the final pieces by each of the artists.
'Diasporadical Exhibition' marked the end of the Residency programme and featured the works drawn from the journey.
Over the next coming weeks we'll be featuring those works, and our conversations with the artists and their own lived experiences as members of the Ghanaian diaspora.
READ MORE:
Nigerian artist Daniel Osadebe on isolation, the future and African art
Talking art repatriation with with curator and anthroplogist Meskerem Assegued
Acknowledging Ghana's slave trade history with with sculptor Kwame Akoto-Bamfo