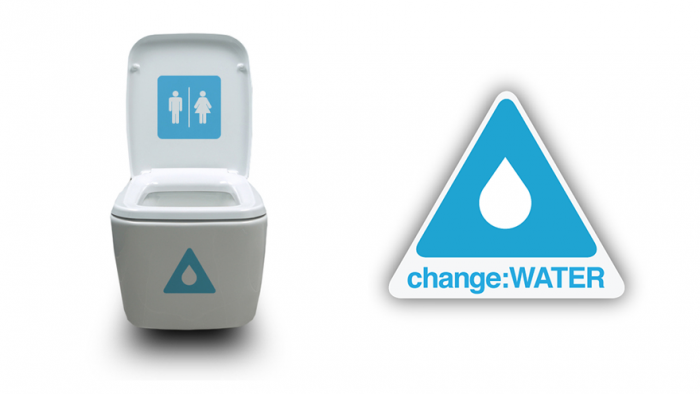 change:WATER is a recently formed group of designers and researchers who are exploring solutions to the state of sanitation in vulnerable, sewerless communities. Millions of impoverished people around the world live under deplorable conditions, defecating in open-air pits because there simply is no other option.
Not only does this pose a real health risk to citizens as diseases proliferate in untreated waste pools, but that which is a basic human need is turned into a demeaning task in the absence of toilet facilities.
To tackle this problem at its core, change:WATER is in the process of designing a prototype waterless toilet – a compact, low-cost solution that can be installed almost anywhere. Its configuration hinges on removing water from the equation as far as possible. The toilet's interior features a special kind of polymer; a sponge material that absorbs about 95 per cent of the liquid and then vapourises it into the air, removing the need for sewage pipelines almost entirely.
The waterless toilet uses evaporation as its design crux, separating water from the waste and releasing it into the air. The residual waste remains in the toilet's system, ready to be collected at regular intervals.
Conor Smith, one of the company's engineers, spoke to the MIT news office about the long-term vision behind their work – starting with the dire conditions currently found in refugee camps.
"Safe sanitation for all is a motto and mission of the organisation," he said, "Initially, we're focusing on refugee camps like Zaatari [Jordan], where lack of affordable toilets have turned these camps into massive cesspools. And beyond the camps, there is incredible potential to apply this solution to the more than a billion non-sewered households around the world."
change:WATER is led by Diana Yousef, a former biochemist and entrepreneur with experience in commercialising technology for social impact. The team is currently in the running for the Hult Prize competition, where they stand a chance to win a large grant towards the development and implementation for their lavatory design.