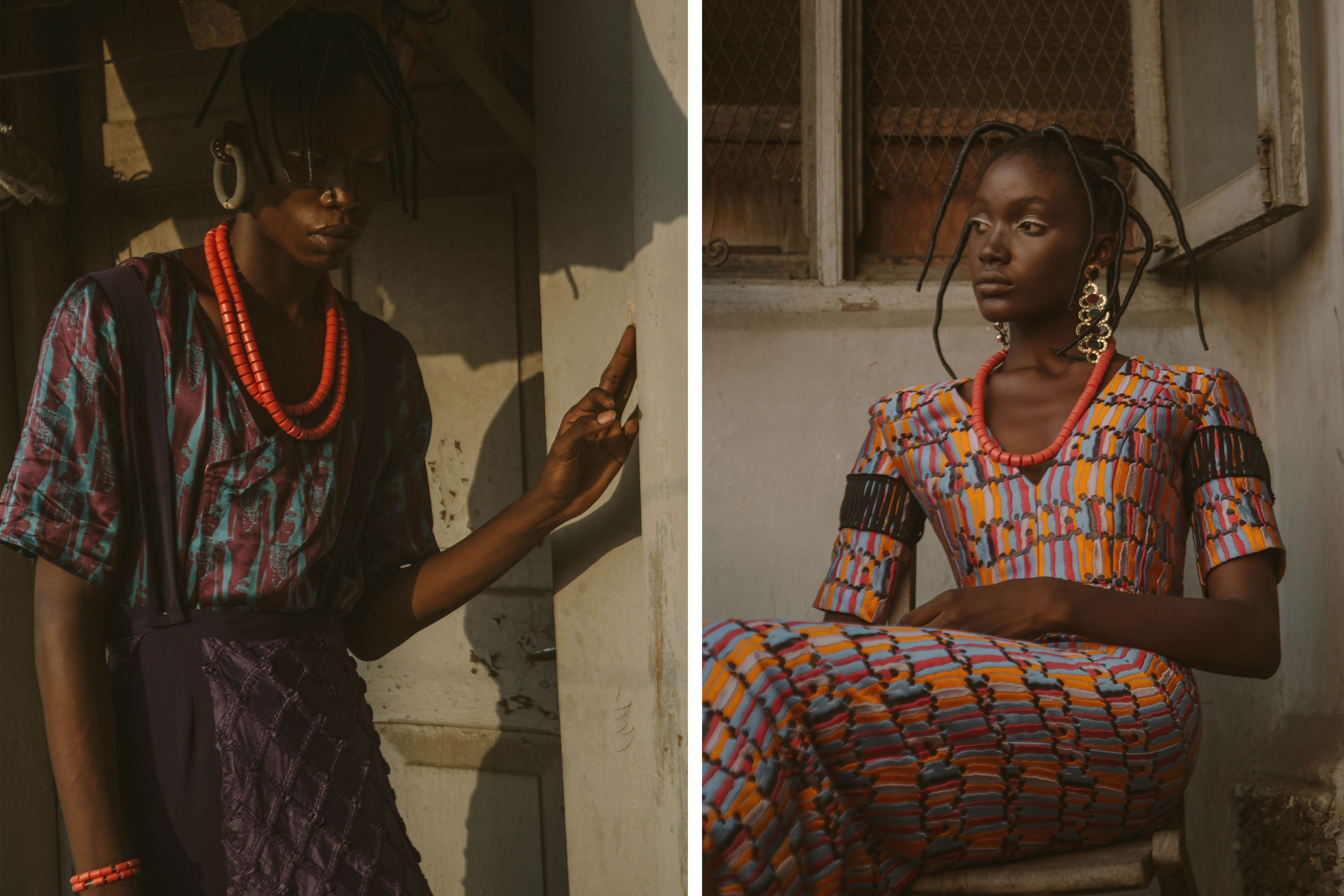 In 2014, the Same-Sex Marriage Prohibition Act was signed in Nigeria. The legislation criminalises anyone participating in sexual acts, cohabiting relationships or marriage to an individual of the same sex. In part one of his new photo essay, The Illegals Project, Nigerian photographer Daniel Obasi presents a beautiful yet conflicted reflection of the African nation's current stance on human rights.
Shot and styled by Obasi and featuring garments from designers like Orange Culture and Tsemaye Binitie, The Illegals Project stylishly blurs gender binaries in its exploration of sexuality, fluidity and non-conformity. Commissioned by online platform Oxosi, it features models – Daberechi UKoha-Kalu and Tobiloba Subomi – presented as neither man nor woman, styled to tell the multi-layered stories of diverse Nigerian identities.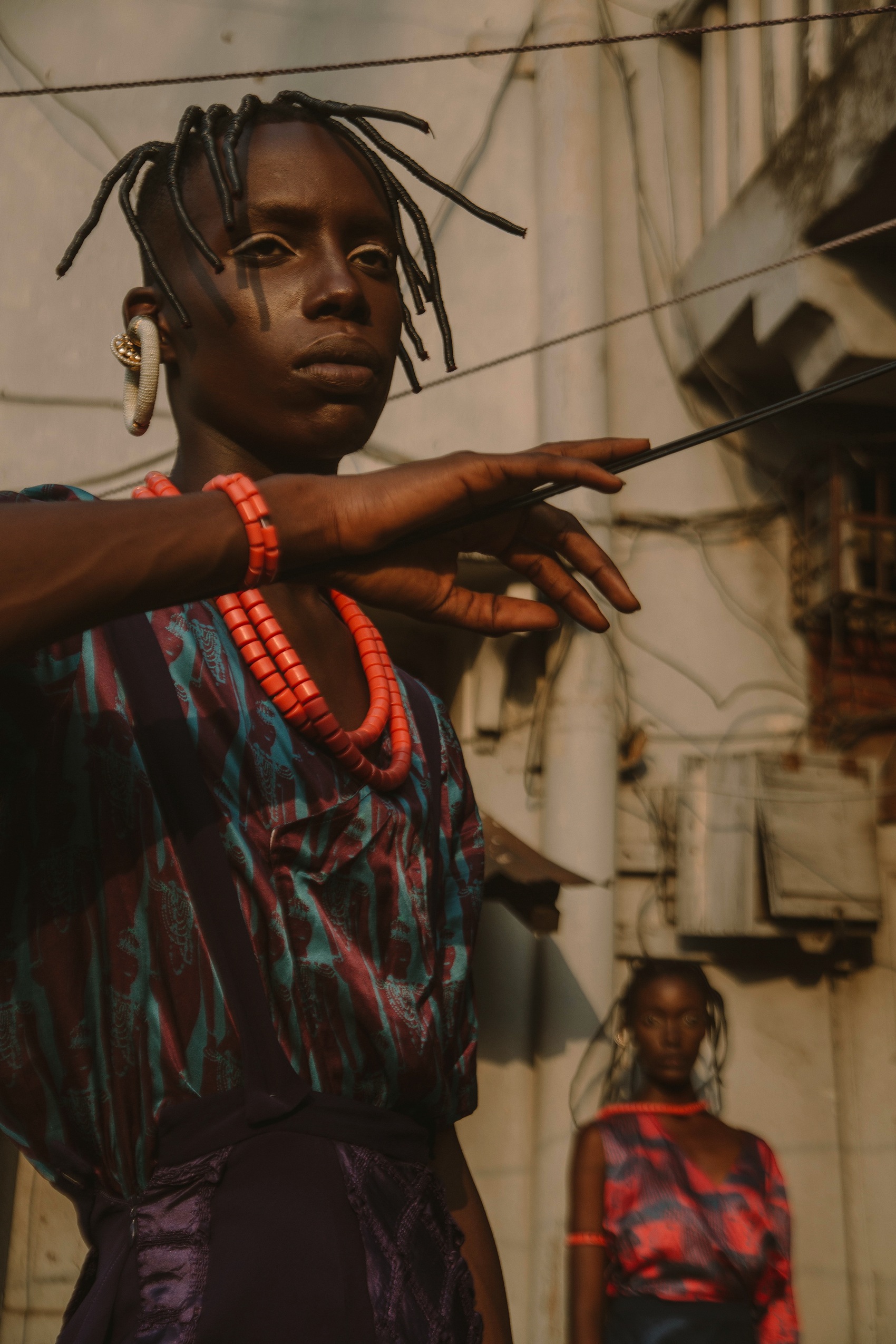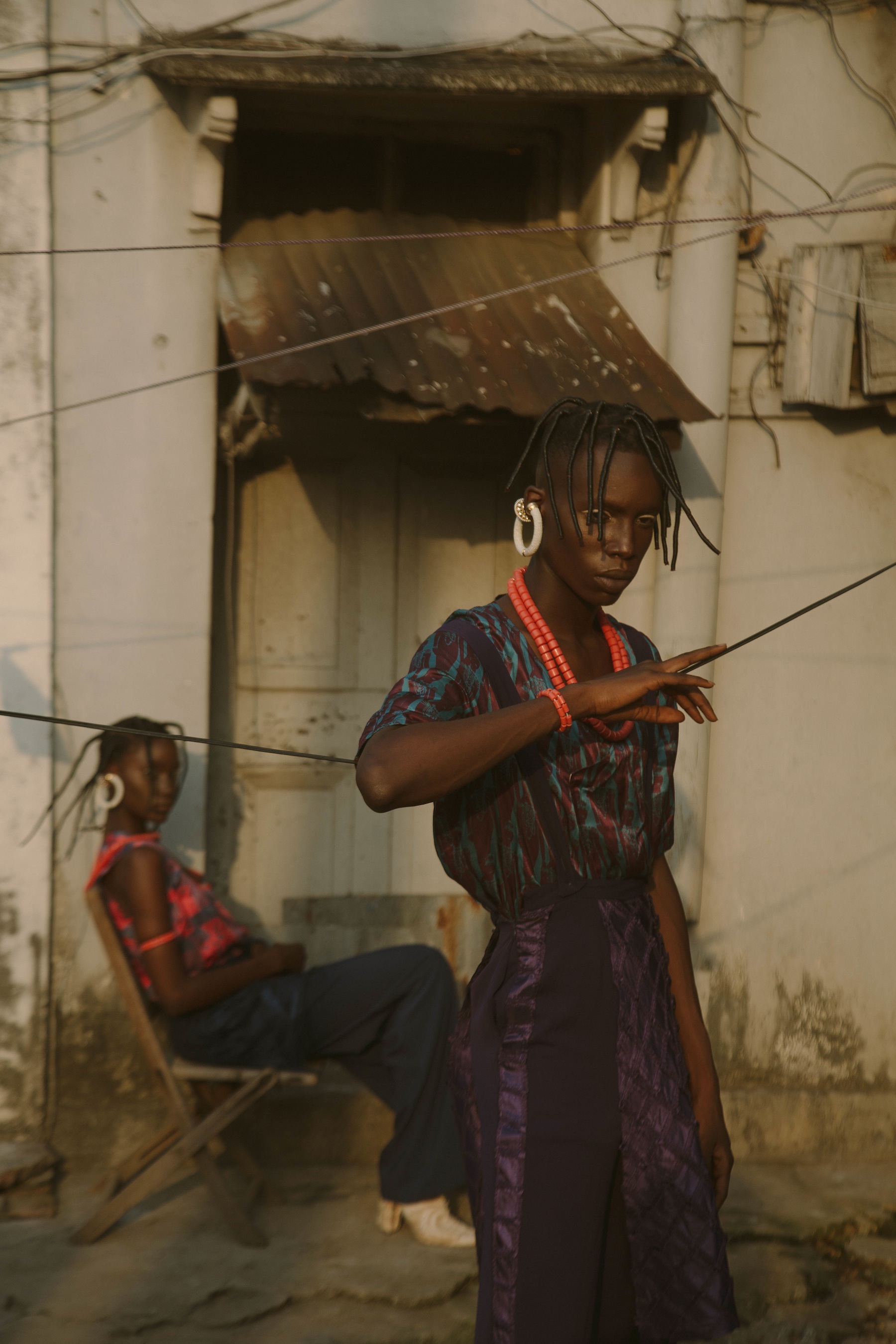 Adding to the palpable rawness of the images is the inclusion of the stories of four young people living within the LGBTQ community in Nigeria. These accounts lend the project a degree of unfettered authenticity by offering a glimpse into the real lives of some of the countries most at-risk and persecuted individuals.
"I didn't ask for this," an anonymous 24-year-old interviewee says. "I just found myself this way… Most gay people in Nigeria are afraid of being themselves, including myself. We hide in the shadows in fear of the reflection of who we are."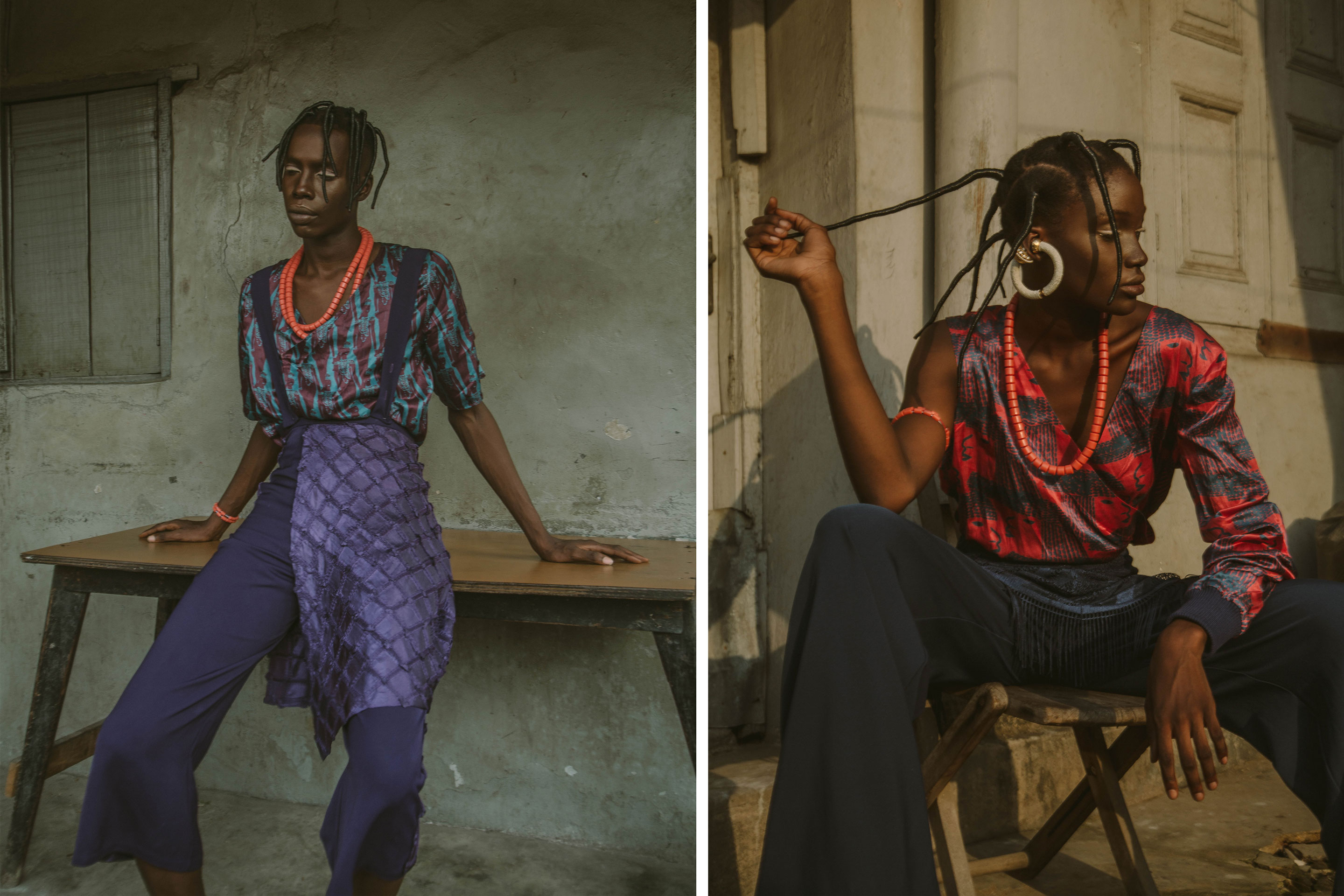 "It's not living, instead enduring life till you pass away," says another. "Most times, being gay in Nigeria is the worst thing you can ever be. There are so many continuous haunting questions like 'Why am I different?' 'Am I an abomination?' 'Why has the loving Creator chosen me to walk this path?'"
To read more of these stories visit the Oxosi Magazine website and keep up with Obasi's work by following him on Instagram.