According to Leanne Prain, author of Strange Material: Storytelling through Textiles, textiles play an important role in communicating our histories. "Systematically underrepresented in art history," she writes, "textiles often carry the stories of those whom society overlooks: women, children, slaves, immigrants, Aboriginal peoples, housewives, stay-at-home fathers, the ill, the disappeared, the displaced, and the grieving… knitting, weaving, embroidery – no matter what the medium is textiles are both byproducts and generators of narrative."
It was this potential for storytelling that led graphic and web designer Ify Ojo to abandon the security of a 9 to 5 desk job and embrace her passion for textile design.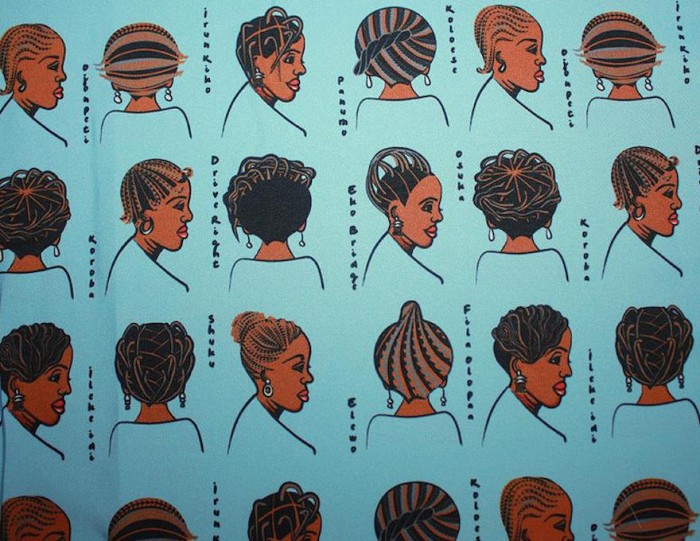 Ojo grew up in Nigeria but has since relocated to Winnipeg Manitoba, Canada where she runs her design studio, Stèlà Tеxtіlе. Here, she produces beautifully unique fabrics that explore her African heritage and aims to connect the wearer to stories that resonate with them.
As an immigrant and a member of a minority group, she had long felt frustrated by her own stories being lumped into one collective whole. She began producing her distinctive fabrics to as a way of challenging the world's monolithic views of Africa.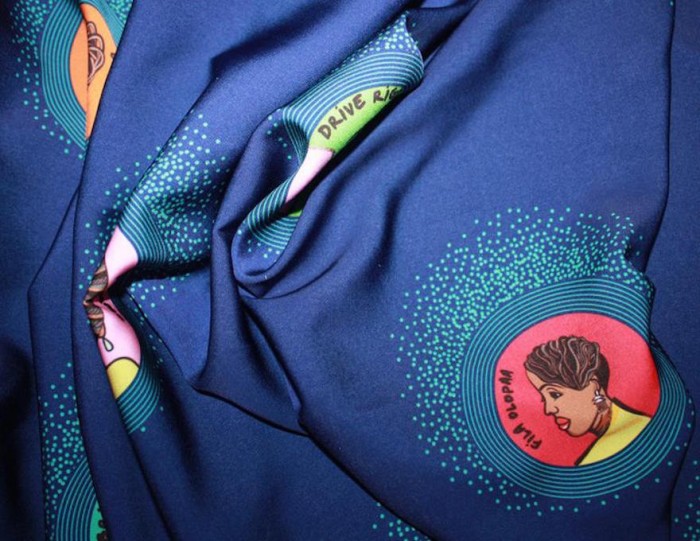 "By creating modern urban influenced designs that capture the vibes and expressions of a sparkling African life in contrast to the dreary and uninspiring stories often shown in the media, my fabric designs challenge you to look at the old with new eyes juxtaposing ancient symbols with modern day objects," Ojo says in a statement on her website.
Influenced by what she calls Nigeria's highly expressive culture, Ojo's tеxtіlе designs explores this through the use of vivid colours, cheekily drawn imagery and unexpected silhouettes.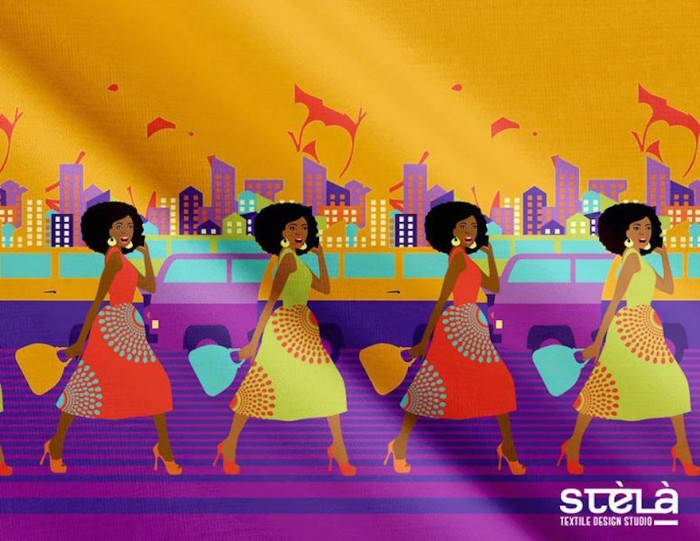 Her beautiful prints pay tribute to the variety of women she's known during her life in Nigeria; her "All My Aunties" collection, for example, salutes every family who has an "Aunt that's a drama queen, a storyteller, a prayer warrior, a fashionista, a no filter say-it-as-it-is Aunt."
"I tell stories that are drawn from the shared experiences of women - stories that honour and celebrate women, especially women in the minority," she says.
You can see more of Ojo's striking designs by following her on Instagram.