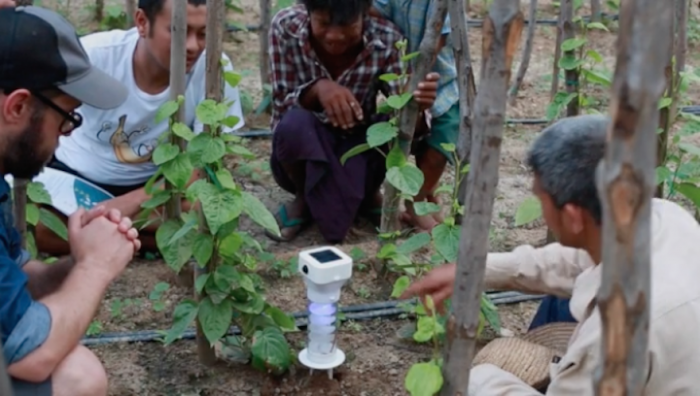 Design and innovation company IDEO have recently sent research teams to Kenya, Tanzania and Myanmar to begin groundwork on one of their non-profit projects – introducing precision agriculture techniques used in the US to farmers in developing countries. In Myanmar, the researchers have been working with local social enterprise, Proximity Designs to develop a prototype product that farmers can use for the micro-management of their crops.
Highly successful in the US, precision agriculture enables farmers to get the most out of their crops without exhausting precious resources such as water, fertiliser or seeds. This form of agriculture involves monitoring fields and installing sensors in the soil in order to understand crops at a micro level and receive accurate data to better manage harvests.
So far, the research team in Myanmar have come up with a moisture sensor prototype, designed to inform local farmers about the level of moisture in their soil and suggest the best irrigation levels for each crop. According to the IDEO researchers, tracking soil moisture is one of the most effective methods of checking whether crops are healthy while conserving water.