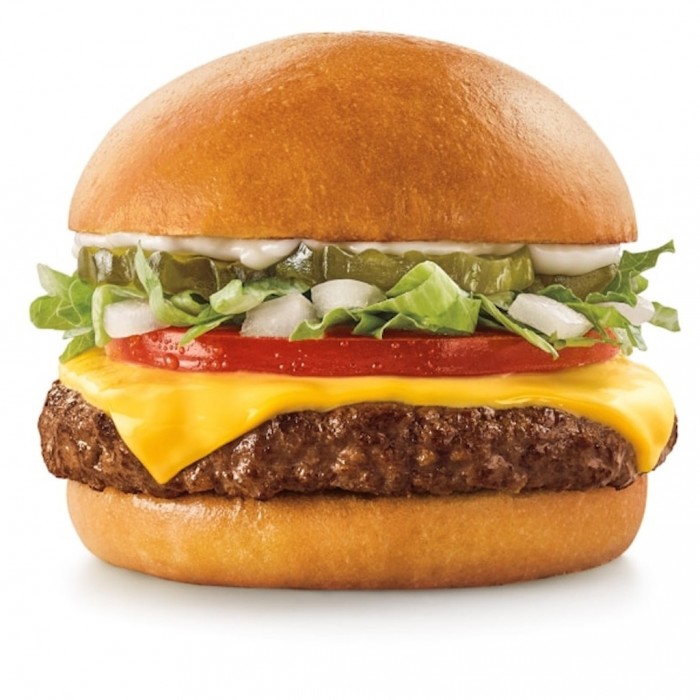 The appeal of these new Slinger burgers, which are a blend of beef and mushrooms, is that they're indistinguishable from an all-beef patty and if prepared correctly, they're even more flavourful than beef burgers.
This new burger may appeal to more than the health conscious consumer who may still want some meat in their diet. It's also cited as one way of lowering food costs and alleviating the demand for industrial cattle farming.
Sonic isn't the first to experiment with mushroom-beef burgers but will be the first fast food chain to do it at a large scale.
Their approach is also very different from companies that try to create fully plant-based burgers that taste like meat or try to grow meat in a lab. The Slinger burger is still actual meat, but with a lower carbon footprint.
Even though this new burger is a healthier and environmentally friendly option, Sonic is marketing it for its taste as a steakhouse-style burger.
"We wanted to offer a flavorful and juicy blended mushroom burger, the first of its kind for a major [quick service restaurant] brand, that offers improved sustainability," says Scott Uehlein, vice president of product innovation and development at Sonic.
Consumers who are interested in trying this new hybrid burger out will have to wait for the yet-to-be-announced date for a national launch.
Sonic is still running tests for operational impact and consumer appeal and will only launch it across its different chains if the product performs well in the market test.