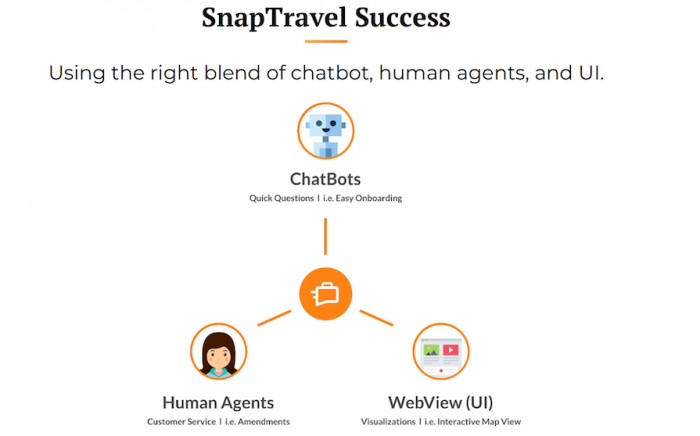 If you thought that online travel booking sites and Apps had replaced conventional travel agents, think again. "We make booking a hotel as simple as messaging a friend. Using advanced Natural Language Processing technology and personalization."
SnapTravel is an App-less way to book your next vay-cay and it all happens via Facebook Messenger or WhatsApp. Skeptical? In 2018 alone, the Canadian start-up did over $50 million in sales.
SnapChat blends chatbots, UI and that good old-fashioned human touch to get travellers packing their suitcases.
So far SnapTravel has received 22.4 million dollars and has garnered over a 100 Million dollars in sales.